WHAT SAFETY EQUIPMENT DO I NEED FOR BOATING IN PERTH?
Written by

NewsServices.com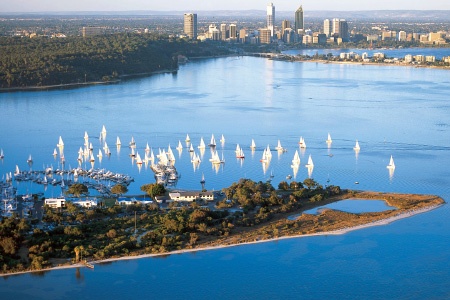 We all hit the water due to various reasons. Most people use their boats for fishing, skiing, day cruising, and wake surfing. Regardless of your reasons for hitting the water, you should always make sure that you carry your safety gear. Double-check and keep inspecting your safety gear to ensure that everything is in the order that works best for you. Make sure that you have a skipper license in Perth. How can you get this? You can get a valid skipper license in Perth by taking a skipper's ticket test. It is highly recommended that most people get their WA skippers ticket at Sea Safe Boat School, the leading boating school in Perth.
MUST HAVE SAFETY EQUIPMENT FOR YOUR BOAT IN PERTH, WESTERN AUSTRALIA
After getting your WA skippers ticket and acquiring a skipper's license in Perth, the next step is getting all your safety equipment together before hitting the water. You should note that the required equipment you carry with you depends on the type of boating you do and where you do it. Below is a list of the things and where you will need them:
WESTERN AUSTRALIA (WA)
Bailer

Flares

Anchor and Line

Fire extinguisher

Lifejacket
2+ NAUTICAL MILES OFFSHORE:
Lifejacket

Anchor and line

Fire extinguisher

Bailer

Flares

2 Parachute Flares

Marine Radio

EPIRB
WHAT ABOUT OTHER WATERCRAFT LIKE KAYAKS AND SURF SKIS?
You need to note that the above equipment applies to motorboats. If you need information on safety equipment for kayaks, racing shells, surf boats, and skis, you should visit the Department of Transport WAs Safety equipment link for more information. Here is the importance of some of the equipment:
Lifejackets
This is the most critical safety equipment. Boat users that wear life jackets have more chances of surviving a boat capsizing.
EPIRBs
This is a technology that has saved millions of lives. An EPIRB might be your only chance of rescue when nautical miles offshore.
Marine Radio
It enables you to make urgent calls quickly.
GET YOUR WA SKIPPERS TICKET AT THE LEADING BOATING SCHOOL IN PERTH
Have you been wondering about the best place where you can get a WA skippers ticket? Then the best place to get a skipper's ticket in Perth is the Sea Safe Boat School. The school equips you with all the necessary knowledge to ensure that you have a safe experience in the waters. The excellent school also gives you a valid license to ensure that you do not get in trouble with authorities. The most beautiful part is that Sea Safe Boat School is always ready to answer all of your queries. Reach us on 0418923004 or contact us online for more information.
CONCLUSION
This article equips you with all-important knowledge on safety that you need to know about before you hit the water. Apart from that, it recommends you go to the best boating school in Perth to learn more about the safety equipment and how you can get a WA skippers ticket.