9 Reasons Port Stephens Is an Awesome Place to Live
Written by

NewsServices.com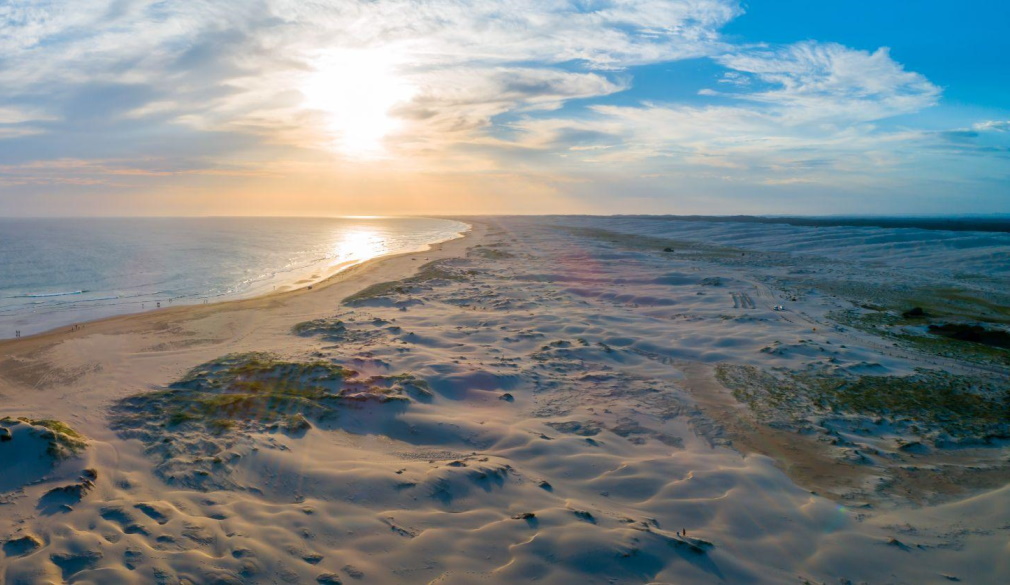 Port Stephens is home to impressive natural attractions that offer rich outdoor experiences. It's obvious why this gorgeous town is famous among the local people, nature lovers and tourists seeking thrilling adventures.
Port Stephen boasts some of the finest surf breaks, fishing spots, well-preserved waterways, and natural landscapes.
Let's see what else Port Stephens offers as we dive into the top 9 Reasons Port Stephens is an awesome place to live.
World-class restaurants and eateries
Imagine enjoying a fantastic outdoor seafood dinner as you watch the gorgeous sunset. Such experience will be your norm in Port Stephens.
The local menus feature creative Australian cuisine as the restaurants offer unfettered views of the breathtaking ocean and coastlines.
Local favourites such as the world-class Rick Stein at Bannister's restaurant promise fresh seafood and locally-brewed wine.
Convenient Location
Port Stephens is a waterfront paradise only two and a half hours away from Sydney. The well-preserved bay is about two times larger than Sydney harbour.
It takes less than half an hour from Newcastle Airport to the two primary population hubs: Nelson Bay and Raymond Terrace. This proximity makes Port Stephens easily accessible from any other location.
Creative local cuisine
You'll find various beachfront venues with breathtaking water views in Port Stephens. For instance, you can bond over shared platters that feature a seasonal menu at The Galley Kitchen at The Anchorage.
If you prefer more laid-back settings, you'll love local spots like The Little Nel Cafe in Nelson Bay.
Affordable Real estate with a rising value
Despite the rising property values, the real estate prices are within range for the average homebuyer or investor. This is partially due to the Australian financial policy that stabilised interest rates to raise demand.
Whether you're seeking to buy or build a home, Port Stephens is an ideal location. Developers also have excellent opportunities to invest in this fast-growing region.
Serene hiking trails
A hiking trip to the summit of the famous Tomaree Head is beyond breathtaking. The scenic trails offer unhindered views of the coastline and all Port Stephens offers.
You'll see the ancient Point Stephens Lighthouse built-in 1862, Cabbage Tree, Yacaaba Headland, Fingal Island, and Broughton Islands.
Spectacular beaches
Although One Mile Beach is gorgeous, there are numerous other beaches to explore. In total, there are twenty-six beaches in and around Port Stephens. You'll have scenic beaches to enjoy the warm sun and water sports.
Distilleries, Breweries and Wineries
There's no better way to immerse yourself in Port Stephen's culture than taste local beers. Murray's Brewing Co. offers some of the finest craft beers with curious names such as Angry Man's Pale Ale, Whale Ale and Fred IPA.
They also have a seasonal selection of beers such as Green Apple Berliner Wiesse, Coco Hops, Sassy Blonde Belgian Pale and Lamington Beer. You can catch up with mates over some delicious cuisine and live music on weekends.
Flourishing Local Economy
Port Stephens boasts a robust and diverse economy supported by manufacturing and tourism. The expanding national defence and aerospace hub is also a significant economic driver.
Transport
Port Stephens directly connects to the local, regional and global markets. The M1 Motorway, the Port of Newcastle, New Castle Airport and regional railway networks ensure easy access to healthcare services, education, work and residential facilities.
Conclusion
As you hunt for an ideal place to build or start a family, Port Stephens is the perfect place. The robust local economy ensures lucrative job opportunities and all the necessary amenities a few minutes away.
All the amenities you need are only a few minutes away, so you're always near essential services. With Newcastle Airport a short drive away, your family members are within reach.
The housing options are affordable and dynamic. Regardless of your style and preferences, Port Stephens has a place for you to call home.