How Real Estate Investors Can Use a Cap Rate Calculator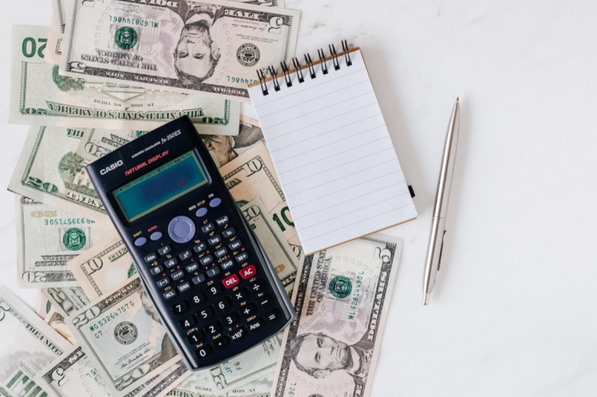 Imagine you have lots of money at your disposal, and you wish to turn this cash into physical assets that can generate income. You finally settled for real estate, but after a full year of investing, you can't say you've received your Return on Investment (ROI). It sounds frustrating, right? It is the primary reason you need metrics like cap rate to measure your profits and losses.
It is advised for you as a real estate investor to crunch your numbers properly and to consider your gains and losses at every point. It can only be possible when you have the right tools and knowledge.
You can do this with a specific real estate investment tool known as the cap rate calculator. Below, you will learn all about the term cap rate, how real estate investors use cap rate calculators, and why you need cap rate calculators to know how much profit you have made in the real estate business.

What Is Cap Rate?
This term is also known as the capitalization rate. Real estate investors generally use cap rate as a real estate parameter and a valuation tool. It is usually calculated as the ratio between the net operating income (NOI) generated from an asset and the original capital cost (the amount used to buy the purchase) or its current value.
It reflects a percentage of the return on investment (ROI). The capitalization rate is useful for checking your property's profitability since it considers your operational expenses and vacancy rate. It gives more information if your rental income can pay off the property cost. It stands as a model for evaluating properties that are comparable and are in the same market area. 
Considering this, how do you calculate property value using a cap rate? This is where a cap rate calculator tool comes in handy. 

What Is a Cap Rate Calculator?
It is a real estate tool used to calculate the profitability of a rental property. Using your investment data and analysis, this calculator provides you information about your expense estimates, rental income, and current cap rates.
You can use free cap rate calculators since they do not include net operating incomes like mortgages. Not everyone will require a debt service since mortgages are personalized costs and not assert- specific costs.

What Is a Cap Rate Formula?
You don't need to use different Excel spreadsheets to calculate the cap rate. It's pretty easy if you know what the formula looks like.
To calculate the cap rate, you simply divide the operating income by the value of your property.
So, 
Cap Rate = Net operating income (NOI) divided by Rental property value or Current Market Value.
Where, Net operating income is the annual income generated after deducting all expenses directly used in managing the property and all paid taxes.
Rental property value is the amount used to buy property or current market value, which is the asset's value in the market at that given period.
You may encounter challenges when trying to calculate cap rate for so many rental properties, checking to decide which to buy and will yield more profit. At this point, you will 
have to open different Excel spreadsheets and use Excel formulas, except you have a cap rate calculator. Getting a cap rate calculator free makes this job more comfortable, leaving you with fewer things to worry your head over.

Cap Rate - Yes / No
Expressing your cap rate as percentages makes it easy to interpret your results. Therefore, rather than investing in a small market, the wiser investment decision would be to invest in big markets characterized by high demands and growth. Doing this, in turn, makes cap rates easier to determine.
The cap rate also depends on investment goals and how you plan to stand out in your competitors' market. A reasonable cap rate of 10% and above is advised after other factors like investment goals and the market have been put into consideration.
It is also advised to consider both the short term and long term performance of a rental property and not just cap rates. This is why cap rate calculators are useful tools since the best free cap rate calculators perform full investment property analysis, so you don't only consider the property's cap rates but its profitability as a whole.

Applications of Cap Rate Calculators and Its Uses
The use of a cap rate calculator is crucial in the following areas, including:
Helping us check the profitability of our rental properties

Giving us information on our return on investment

Assisting us make informed choices while comparing the profitability of different rental properties
Also, from the cap rate, you can find out:
The market value of your property -

Imagine you own a property you'd like to resell, but you're unsure of the price to place on the property for sale. How do you calculate the property value using the cap rate since you know your operating income is $4,000?
Your best bet is to get this information from real estate commercial agents, who find out similar properties around the same area, with their listing values, then calculate the cap rate using the cap rate calculator. Getting an average cap rate after comparing other similar properties cap rates, the agent uses this to calculate your market value; this now gives you an idea at which you can sell your property.
Cap rate also shows how long it takes to recover the investment from a property. Consequently, a property with a 7% cap rate will require 7years to generate the return on investment (ROI).

Conclusion
Cap rate is a useful tool in real estate investment. It gives you the investor meaningful information on your return on investment, how long it may take you to recover, and the opportunity to compare the profitability of different rental businesses.
It will help you make significant decisions. However, as a metric, it can't be used as a sole determinant since it depends on other factors, which play roles too, and this, in turn, drives the need to use free cap rate calculators that run a full investment analysis.