The Importance of Commercial Lifts for Businesses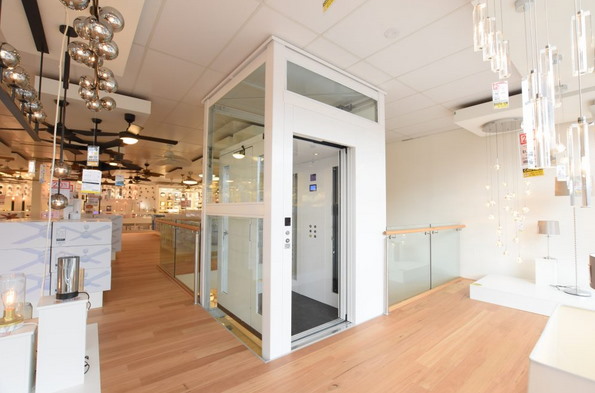 As businesses continue to grow and flourish, commercial buildings are becoming taller and even more extensive. As such, lifts have become a necessity to ascertain customer gratification. Installing commercial lifts with West Coast Elevators can help boost your business.
Well, lifts come in different categories, types, builds, and designs. Passenger lifts are the most common and they are present in every building that goes beyond five floors. These lifts help improve mobility and convenience for both customers and employees. On the other hand, cargo lifts help move huge equipment and packages while minimizing foot traffic. These are more prevalent in commercial premises as they boost a company's productivity. Regardless of the type and form, commercial elevators have many indispensable advantages to any company. Let us take a closer look:
The Importance of Commercial Lifts to Businesses
Enhanced Mobility
Commercial elevators substantially improve a company's mobility. You can move inventory, stocks, and equipment from behind the scenes without disrupting customer interactions and other employees' work. Cargo elevators are specifically made to move large items seamlessly. 
Accessibility
It is beneficial for a workplace to have accessibility options so that people including customers and employees can move around easily and comfortably. Installing a commercial lift allows visitors and staff members with mobility issues to maintain their independence in the premises, helping them move with ease from floor to floor and feel more comfortable at work. As a business owner, it's your responsibility to ensure the needs of your employees and visitors are met and so, people need to be able to move through the premises conveniently. 
Boosts Productivity
In a busy workplace, elevators are vital in keeping productivity high. Commercial lifts save employees valuable time and make it easier for them to meet their deadlines. At the same time, it is easier for the staff to navigate through the building and information can be shared easily. 
Safety
Installing an elevator enhances the safety of your commercial space. If your employees have to carry heavy or awkward items up and down the stairs regularly, they are at a high risk of falling and sustaining injuries. Having an elevator ensures they can safely move goods between floors in the building.
When picking a commercial lift, it is always crucial to keep safety in mind. Pick an elevator that's fitted with safety and emergency stop buttons as well as a telephone to avoid accidents. Also, it's important to make sure the lift meets the general safety and fire safety requirements. 
Boost Workplace Morale
When staff members are not physically taxed by going up and down the flight of stairs, they feel crucial to the company. They have more time and energy to get their tasks done. Commercial lifts are an excellent way to boost employee morale, which will certainly reflect positively on your company. 
Conclusion
The importance of commercial lifts cannot be overlooked. Whether your company runs in a skyscraper or a smaller complex, elevators are indispensable. They give you the luxury of moving equipment and inventory silently behind the scenes while improving customer experience.