FIVE REASONS WHY ENTREPRENEURS NEED AN MBA FOR BUSINESS
Written by

NewsServices.com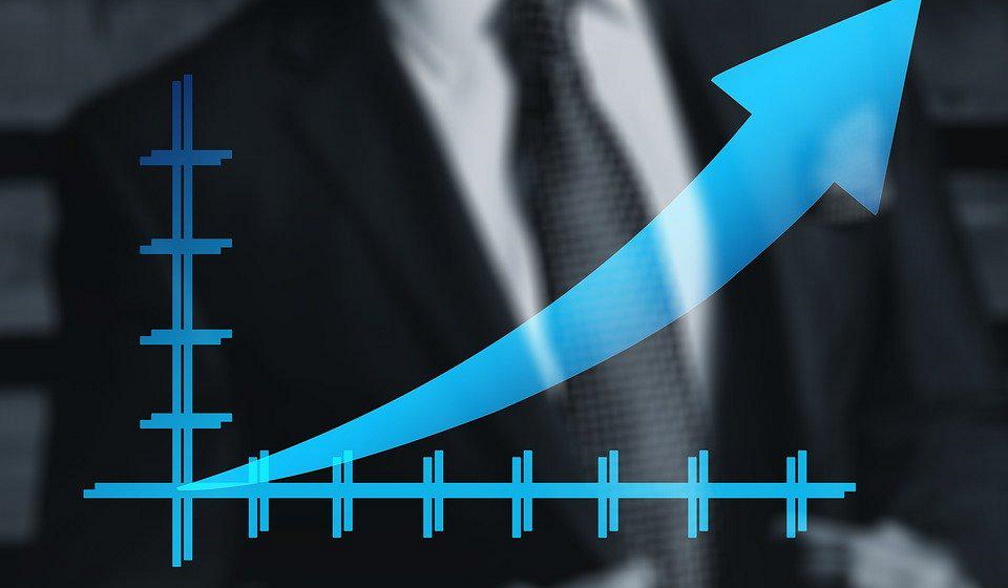 Entrepreneurship has always been the bedrock of success.
In fact, our world's history is crawling with budding business owners who, armed with novel ideas, started businesses and turned them into multibillion-dollar corporations.
These success stories began in humble circumstances and rose to the highest levels of the corporate world.
Given that, starting your own business can be both exciting and overwhelming. This challenge necessitates more than simply providing the world with a fantastic product or service.
To succeed as a long-term entrepreneur, you must be business savvy. In that regard, an online MBA where you can specialize in doing business across the world can prove to be beneficial.
An MBA for entrepreneurs prepares you to brainstorm, draft, organize, and finance a business in your chosen industry.
An MBA can help entrepreneurs learn the art of organization, finance a business, and, above all, turn their vision into a reality.
Thus, ditching the idea of pursuing an advanced degree is never an option for entrepreneurs.
However, if you are still on the fence about whether you should go for an MBA or not, then perhaps the following information will nudge you in the right direction:
Higher business development
The most important thing an MBA teaches you is how to start a business. The programs are specifically designed to foster tactical problem-solving abilities.
You may be aware that analytical thinking is essential for your MBA; this is implemented through various relevant educational tools and case studies that the aspirant must study, assess, and then apply in their respective scenarios.
Needless to say, an MBA can help you understand the fundamentals of running a business and doing what is right.
Also, if you cannot attend a university to complete your MBA course due to family or work obligations, don't worry; you can register for an MBA online without problems.
With online education, you can study part-time or full-time at your own pace to improve your skills and knowledge and keep up with the times.
Gain negotiation and interpersonal skills.
Some businesses are theoretically profitable but fail due to financial constraints. Their problems aren't due to a lack of reimbursements; these business owners don't press their customers to pay them before their expenses are due.
To be pleasant business associates, they accept payment terms based on their customers' words rather than aspects that serve the company's financial needs.
As a result, even if the company makes a profit at the end of the year, it cannot pay its suppliers and is forced to close.
Inexperienced entrepreneurs are prepared to accept such long payment collection periods because they believe they have no other possibility.
The first few years of a new business are probably the most important. Entrepreneurs don't want to risk alienating customers by imposing strict payment terms. On the other hand, a new venture cannot sustain funding if payments are not accepted on time.
An MBA will help you understand the importance of consistently tracking your cash flow to manage your expenses. You'll learn to hold client meetings and assert your business terms reasonably but securely.
Contrary to popular belief, an MBA education equips you with soft and hard skills, making you a better negotiator, leader, and all-around professional.
MBAs are excellent for career advancement and thriving business opportunities.
Many students pursue MBAs to change industries or advance to management or administrative roles.
It would help if you didn't do both simultaneously because you risk spreading yourself too thin and not having enough work experience in the new position to back it up.
Approximately one-third of potential MBA students use their management education to pursue job functions or new operations openings.
Before applying for the MBA, you should think about what industry and job you want to work in. The adaptability and diversity of MBA program specializations are invaluable resources for those considering a career change.
Graduates of part-time or full-time MBA programs are more likely to hold high-level management positions and have successful MBA careers.
Over half of all MBA graduates worldwide work as senior managers or on boards of directors. This type of position comes with a higher salary but also more responsibilities.
Here are some of the world's largest corporations that hire MBA graduates:
Bain & Company

Goldman Sachs

Apple

McKinsey & Company

Amazon

The Boston Consulting Group (BCG)

Walt Disney

Citigroup

Facebook

JP Morgan

Microsoft
Credibility 
An MBA can provide reliability and a great new skill set for those who want to move away from being safely employed within an organization, working for others, and enjoying the challenge of working for themselves.
Other corporations and people doing business with MBA graduates will be more laidback about their expertise and more likely to trust them than those who do not have an MBA.
An MBA demonstrates that you are an expert in your field, demonstrating to prospective employers that you are enormously competent and committed to your industry.
Furthermore, an MBA demonstrates mastery of a specific area or sector, such as management, business consulting, finance, etc.
Furthermore, a graduate of an MBA program is accredited in all known core areas or at least some significant managerial roles within an organization.
This degree is widely recognized worldwide, allowing MBA graduates to work in a different nation or area by clearly stating their business and administrative skills.
It is ideal for business networking. 
A business school is an excellent place for entrepreneurs to meet new people. Old-school business people, recruiters, new entrepreneurs, keynote speakers, and managing directors are just some of the people you might encounter while studying for your MBA.
Furthermore, your fellow MBA entrepreneurs will be just as driven to succeed in business, which means you'll have the opportunity to network with many aspiring entrepreneurs and possibly meet your future business partner.
An MBA program prepares you to communicate with future business managers and directors in your peer group.
When the course is complete, your fellow MBA students may be excellent business partners or even provide outstanding recommendations on your behalf.
Having a solid business partner can make it much easier to start your own business because you can endorse one another and be willing to take responsibility for different aspects of the company.
Having the right business partner can make starting a business less stressful and increase the likelihood of long-term success.
Conclusion
As evidenced by the reasons above, an MBA can enhance your entrepreneurial journey and help you hone in on your career and personal goals. With your MBA, you can pave the way for a successful and fruitful career in various industries.
So, if you want to be successful or are thinking about becoming an entrepreneur, always aim for the higher ground and never stop learning.