Communication and Collaboration: 5 Tips for Staying Connected in a Hybrid Workforce
Written by

NewsServices.com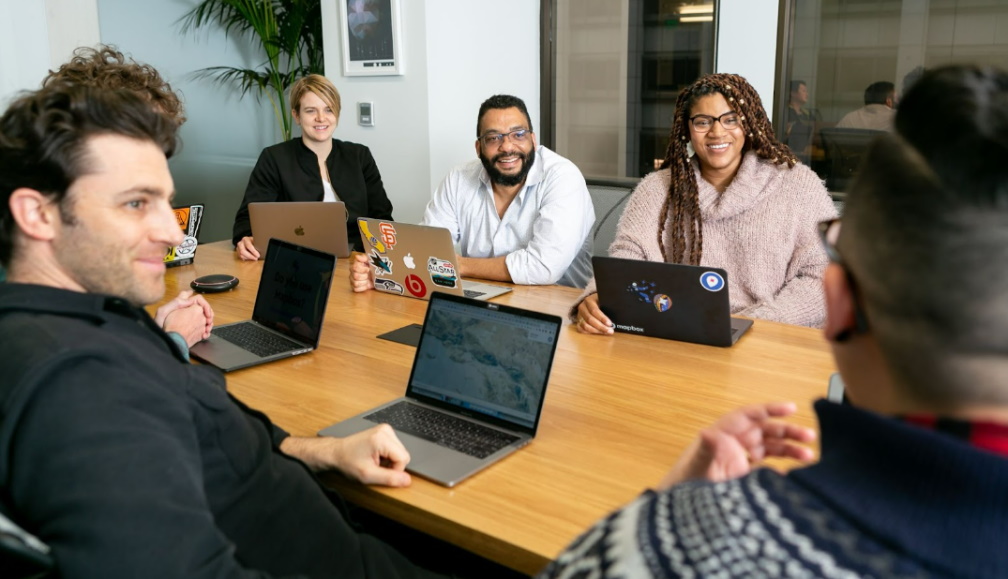 When bees collaborate and communicate better with each other, they end up with a bigger food supply. A similar effect can be seen with employees in an organization, but achieving those ties can be a little tricky when you're part of a hybrid workforce.
So, how do you make sure both your in-office and remote employees work together seamlessly? Here are five tips to help you do just that:

Facilitate Some FaceTime
There's nothing wrong with using technology to get things done and connect with each other. However, there will always be something special about engaging with someone on a face-to-face level.
By leasing a serviced office space, you can provide an easy way for your remote team to enjoy regular meetings. This makes it easier to inspire each other, exercise social skills, and facilitate smooth collaboration on crucial projects.

Don't Keep Everyone Plugged In
Communication is excellent, and you want a lot of it going around, but you also need boundaries. There's a time for having meetings, a time for quiet work, and crucially, a time for people to log off and enjoy their lives away from work. 
Of course, there's no use in creating all these boundaries if you're not going to respect them. Understand that workers are not machines – they need time to attend to their private lives.
Give them as much autonomy as possible over how they structure their days. While it's crucial that they be contactable for urgent matters, it's also important to give people quiet time in which they can get into a flow state and knock out big projects. So, don't expect everyone to be constantly active on your communication channels. 

Don't Be Stiff
You can have a clearly defined way of doing things but never lose sight of the value of having a diverse team with different approaches to work. If someone is new to it all, ease them into your way of life; don't force it upon them.
Get your workers to chip in by getting their opinion on the setup. Take into consideration their various needs, and try to build a system that serves everyone equally.

Keep It Natural 
Ideally, you want to have a natural flow going between workers. You may notice that some gravitate more towards each other than others.
In such cases, you'll want them to hold correspondence on their own terms, at their own time, and as a small team. This is so they can develop a rhythm and learn to meet each other halfway when needed. 
Gathering workers just for the sake of it is not the way to go. There should be a vision and goal in mind for every meeting, and everyone should see the need to gather. It should never be about imposing your will. Rather, it should be about hitting goals and milestones together.
If you want your team to be fully involved, you've got to fill them in and let them know the importance of their attendance.

Blend the Old with the New
Staying true to the spirit of the hybrid setup, you should consider using both classical and modern communication methods. This could help to reduce confusion and increase understanding between different team members.
While modern ways are convenient and quick, traditional communication methods are more personal. You can get the best of both worlds when you blend the two.
Differences Aside
When you have a hybrid workforce, the important thing is to work smoothly as a team. Apply the tips above, and don't let digital demands take precedence over human needs. That's how you create harmony within your hybrid team.