Commercial Carpet Cleaning Services
Written by

NewsServices.com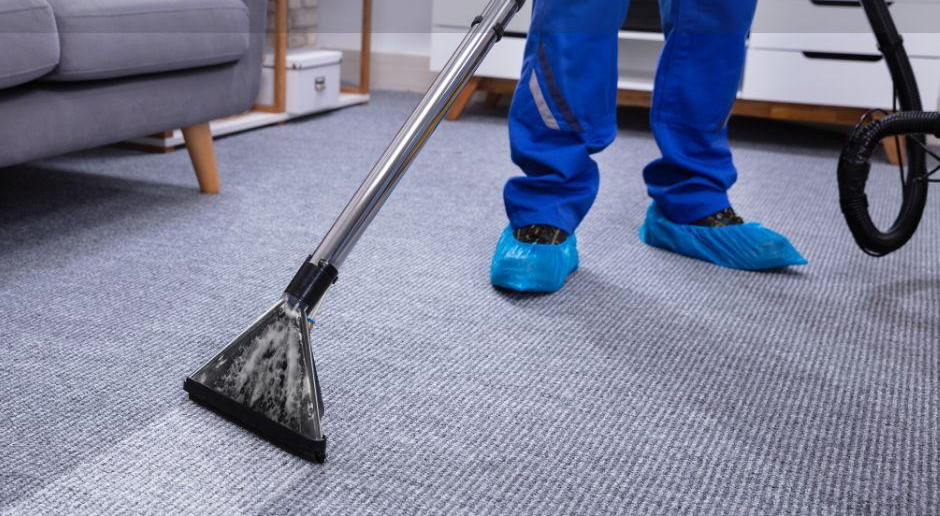 The appearance of your facility is importantly influenced by the state of your carpets and hard floors. If your carpets are soiled, discolored, or worn, people will notice, regardless of how modern and clean the rest of your building is. Additionally, unlike in a home, you cannot simply move a couch or table to cover trouble places in commercial buildings. The heavy traffic regions of commercial carpets frequently see the most wear, and there is no way to conceal it. Therefore, maintaining the quality of your office carpets is essential to maintain the entire reputation of your building.
Additionally, routine carpet repair increases the useful life of this pricey asset. Perhaps you have previously had carpets cleaned with less-than-satisfactory results, or this is the first time you need a cleaning. Whatever the situation, you want to be prepared with knowledge so that you can choose wisely, get your carpets cleaned correctly on the right commercial carpet cleaning service provider, and avoid spending more money than necessary.
Dry Carpet Cleaning Methods Are Effective & Efficient
Another development in commercial carpet cleaning that has pushed for better outcomes, greater efficacy, and a quicker return of carpets to service is dry carpet cleaning. In the dry carpet cleaning process, much like in the dry encapsulation approach, specialised polymers in the carpet cleaning solution function as microscopic sponges to lift and gather soil and stains from the carpet's surface, as well from deep into the pile. After the solution quickly dries, hard crystals form, encasing and trapping filth in a dry crystal substance that can vacuum away, leaving carpets looking fantastic and ready for use in no time. For interim carpet cleaning between hot water extraction cleaning sessions, encapsulation carpet cleaning techniques like in the Magic Dry Carpet Cleaning process are excellent.
Clean your carpets better than ever
At Magic Dry Carpet Cleaning Perth, we use cutting-edge industrial carpet cleaning techniques and have a solid track record of success. In Perth, are you looking for carpet cleaning? As technology and environmental sustainability in commercial and industrial carpet cleaning have advanced significantly, Magic Dry has led the way within the carpet industry in using the latest products and training our workers to produce the best results and true value for our customers. We will work with you to develop a plan that considers your carpet, the state of the carpets, and your budget, whether you require school carpet cleaning, industrial carpet cleaning, office carpet cleaning, hospital carpet cleaning, or something else entirely.
We use the most effective, time-tested carpet cleaning techniques, such as truck-mounted carpet cleaning, portable machine cleaning, low-moisture cleaning, and dry cleaning, all of which are intended to thoroughly clean carpets, keep them looking great for longer, increase the lifespan of this costly asset, and maintain the attractiveness of your building all year round. We assist facility managers to save money and lessen the stress of organizing your ongoing carpet maintenance with both on-demand carpet cleaning services and subscription-based carpet cleaning programs. For more information on how you can keep your floors cleaner, please contact Gregory Frederic, Magic Dry Carpet Cleaning Perth owner at +61 8 6189 1419.