The Miracle Home Theatre Speaker Offered by Sonos Arc Stores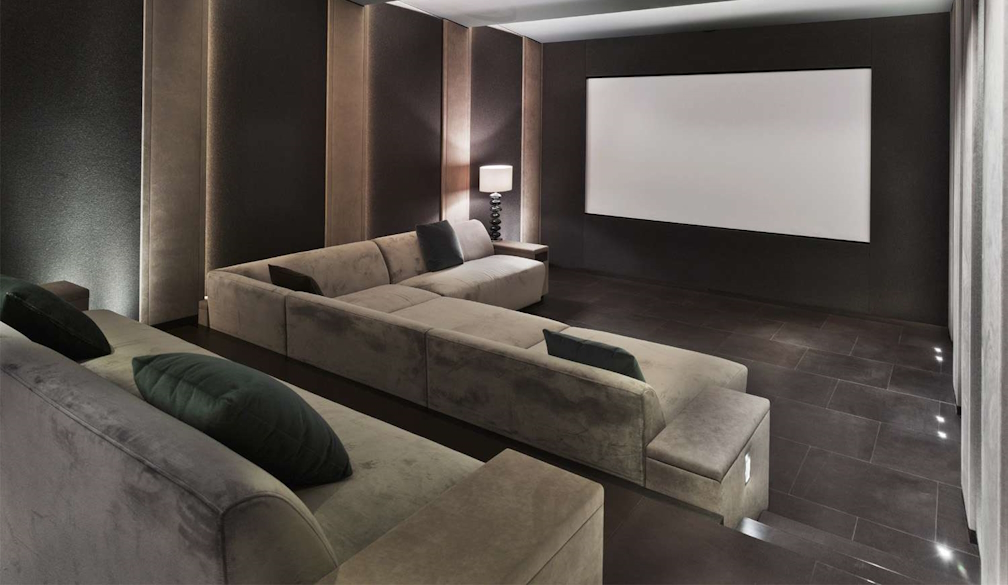 Sonos has, over the course of many years, created a pattern of consistently regular new product deliveries. Surprisingly enough, significant sales have been a trend for all of these recently published publications. The new Sonos Arc soundbar is undeniably in line with this movement, representing the greatest home theatre sound device the company has ever created and delivering a level of performance that should persuade even the most die-hard 5.1 purists. As an added bonus, the Sonos Arc stores have released an audio system for home theatres that is unmatched in quality.


The Basics
The Sonos Arc is a soundbar that takes audio from your TV or AV receiver through the HDMI Audio Return Channel and wirelessly connects to your existing Sonos home audio system (ARC). Virtually all modern TVs come equipped with an HDMI ARC port for sending audio and video to a second audio system. The TV may take inputs via this socket as well.
With the included HDMI to optical digital audio converter, the Arc may be used with any TV, regardless of whether or not it supports ARC. All you need is a TOSLINK digital audio output connection. It's a wireless speaker that uses the company's proprietary mesh networking technology to connect to other Sonos speakers. You may add another addressable multiroom speaker to your existing wireless audio system.


Design
The Sonos Arc is a result of Sonos' modern design lineage, as seen by the speaker's monoblock colour (available in black or white), sleek lines, and rounded hole grill designs, which give them a more contemporary feel than, say, the contrast colour grills on the Play:1. Furthermore, the Sonos Arc is characterised by a minimal colour palette (in either black or white).
The Sonos Beam was the first of the company's soundbars to have a built-in microphone and work with virtual voice assistants like Google Assistant and Amazon's Alexa. When compared to the Sonos Beam, the Sonos Arc seems to be a direct sequel. At a length of 45 inches, it is more comparable to the company's original offerings in this space, the Sonos Playbar and Playbase.
Compared to the more wallet-friendly Beam, the larger speakers that Sonos offers don't only look impressive; they really provide higher-quality sound. Eleven drivers are included inside the Arc, two of which point upward and two of which point outward in different directions along the long cylindrical soundbar. The very long profile of the speaker makes it possible for all of these drivers to collaborate in order to provide much improved left/right/rear sound separation.


Performance
The Sonos Arc's construction, which consists of a single speaker, makes it possible to get very distinct tones in addition to producing immersive virtual surround sound. This is the best audio you have ever heard from a soundbar, and it is without a doubt the highest-quality audio you have ever heard from a Sonos system.
The music plays back perfectly in a left-to-right stereo sound field, and the advantages of working with material that is compatible with Dolby Atmos are clearly heard while doing so. There is a possibility that the Beam's speech intelligibility will be impaired until a Sonos Sub is added to the system to take care of the low-end frequencies. Because of this, the soundbar will be able to provide enhanced clarity at higher frequencies. When used on its own, the soundbar has remarkable voice intelligibility capabilities.
The Sonos Arc soundbar indeed produces the highest-quality audio when used in conjunction with a Sonos sub and additional Sonos speakers that are used as rears. If, on the other hand, you are looking to save money or just want to focus on the bare minimum of a sound setup that isn't just the terrible built-in TV speakers, the soundbar stands on its own as a much better performer than anything else that Sonos has previously offered. However, if you are looking to save money, the soundbar is a much better performer than anything else that Sonos has previously offered.


Final Words
The Sonos Arc is undeniably a high-end soundbar, as seen by its price range of $1,399 to $1,499 and the great audio quality that it delivers to match that price point. It is a superb replacement to the Playbar and Playbase, which outperform both of those products in every area, and it is the perfect companion to the Beam, which means that Sonos' home theatre portfolio now provides good alternatives for a variety of prices. The Playbar and Playbase have been replaced by a product that is superior to both of those products in every area.
If you want the best, most versatile, and most aesthetically pleasing wireless soundbar that the market has to offer right now, the Sonos Arc is the speaker that you should be thinking about purchasing.