Make a Fashion Statement with Vegan Shoes
Written by

NewsServices.com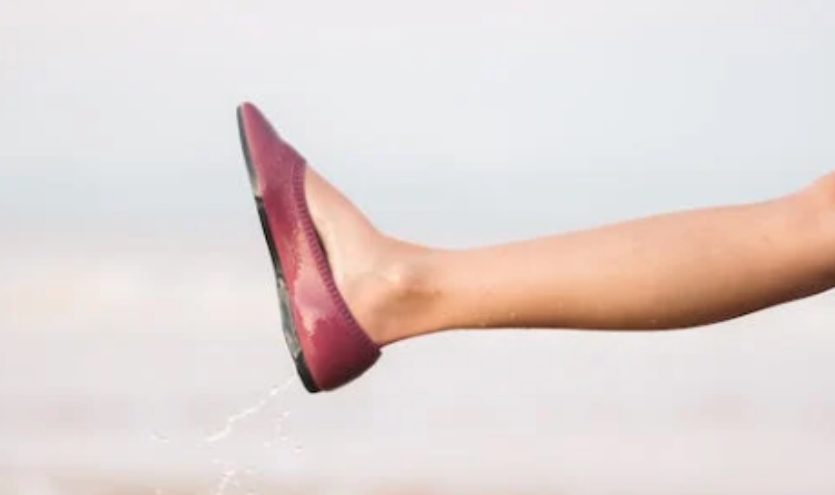 Vegan shoes are becoming increasingly popular due to the health and environmental benefits they offer. These shoes are made from materials that are free from animal products, such as leather, fur, wool and silk, making them a great option for those who are looking for cruelty-free fashion. Vegan shoes also offer a variety of stylish designs that can be suitable for all occasions. Furthermore, they tend to be more breathable than traditional leather footwear and can often last longer than their animal-based counterparts. In this article, we will discuss the various benefits of vegan shoes and why more people should consider making the switch!
Advantages of Vegan Shoes
Vegan shoes in Australia are rising in popularity as people become more aware of their environmental impact and seek out sustainable lifestyle choices. Vegan shoes are made from materials such as synthetic leather, recycled plastic bottles, and other plant-based materials like cotton and hemp. This makes them a much greener alternative to the traditional leather shoe, which is often associated with animal cruelty and environmental damage due to its manufacturing process.
There are many advantages to choosing vegan shoes over traditional leather ones. The most obvious one is that they don't involve any animal products or byproducts in their production, so you can be sure that no animals were harmed in the making of your footwear. Furthermore, vegan shoes are typically much more affordable than their traditional counterparts – meaning you can save money while still looking stylish! Additionally, they tend to last longer due to the durability of synthetic materials used in their construction – so you won't have to buy new pairs frequently either!
Vegan shoes also provide better breathability compared to regular leather footwear because they don't trap heat as natural hides do. This means your feet will stay cooler for longer periods - perfect for those hot summer days when all you want is some airy comfort!
Types of Vegan Shoes
Vegan shoes are a popular choice for both ethical and environmental reasons, as they are made without the use of animal products. But what types of vegan shoes are available? Here's a look at some of the most popular options on the market today.
Athletic Shoes: Athletic shoes have come a long way in terms of vegan options. Many major brands now offer vegan-friendly styles, including Nike, Adidas, Puma, and New Balance. These sneakers usually feature synthetic materials such as mesh or man-made leather substitutes for uppers and rubber soles for cushioning and traction.
Dress Shoes: If you're looking for something to wear to work or an event that won't compromise your values, there are plenty of stylish dress shoe options available in vegan materials such as faux suede and microfiber leathers. Popular brands such as Dr Martens and Etnies offer stylish dress shoe designs suitable for formal occasions while still keeping animal products out of your wardrobe.
Boots & Sandals: From hiking boots to casual sandals, there is no shortage of options when it comes to finding stylish boots and sandals that don't contain any animal products.
Popular Brands of Vegan Shoes and Their Styles
Vegan shoes are becoming more and more popular as people become more conscious of the materials that go into their clothes and accessories. They're not just for vegans either—many brands have started to offer vegan shoes as a way to provide stylish, environmentally-friendly options for all kinds of shoppers. With so many brands out there, it can be hard to know which ones are the best and what styles they offer. To help you out, here's a look at some of the most popular brands of vegan shoes and their styles.
The first brand on our list is Native Shoes. Native offers a range of classic silhouettes in bright colours with animal-free materials like hemp, recycled plastic bottles, rubber, cork, jute fibre, and felt fabric. Their shoes are lightweight yet durable with shock-absorbing EVA outsoles that make them comfortable enough to wear all day long without feeling weighed down or having sore feet at the end of it. Whether you're looking for sandals or loafers or sneakers or boots—Native has something for everyone!
Where to Buy Vegan Shoes
If you're looking to go cruelty-free with all aspects of your wardrobe, buying vegan shoes is a great place to start. Not only are vegan shoes free of animal products, but many also feature sustainable materials and ethical production processes. Fortunately, there are now plenty of options when it comes to shopping for cruelty-free footwear. From sneakers and sandals to dress shoes and boots, here are some of the best places to buy vegan shoes.
Matt and Nat:

This Canadian brand specializes in high-quality vegan leather bags, wallets, and yes - even shoes! They have a range of stylish sneakers, sandals, flats and dressier styles for both men and women. All of their items are made with sustainable materials like recycled plastic bottles or cork fabric linings instead of animal products or leather.
Moo Shoes:

Moo Shoes is an online store that specializes in selling all kinds of ethically sourced footwear - including many animal-friendly choices! Their selection includes everything from fashionable everyday flats to statement ankle boots made with eco-friendly materials like vegetable-tanned leathers or textiles derived from recycled plastic bottles.
Conclusion
In conclusion, vegan shoes are a great choice for those who want to make an ethical and sustainable fashion statement. Not only are vegan shoes cruelty-free and environmentally friendly, but they also come in a variety of styles, colours and materials that can be adapted to any wardrobe. With so many choices available, there is sure to be something perfect for everyone looking to make the switch away from animal products.