Modern Snapback Hats trending in Australia
Modern snapback hats are already the latest craze in the world of fashion, once again. They had ruled the roost way back in the 90s by becoming an indispensable part of pop culture and fashion.
And now, with full vote and support (or sport, so to say, as all the below mentioned pop icons have been sporting these ultra-chic fashion accessories in their latest performances) from global artists like Kanye West, Justin Bieber, Jay-Z, Kylie Jenner and not to forget, Chance The Rapper (the Chicago rapper who recently popularized the Chance 3 High Crown 9FIFTY snapback hats), they are here again by making a thundering come back.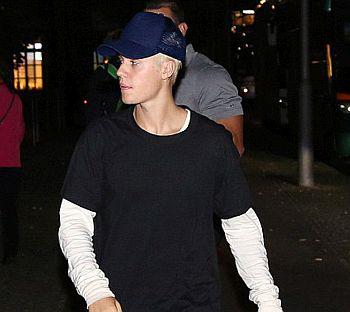 This ultra-modern, trend-setting and super-fashionable fashion accessory is making its presence felt and is here to stay. So, for all those who love to wear a real statement hat, the snapback hats are a perfect bet, whether it is a Jeremy Scott designed Crazy Fruits printed snapback, one in a pared-back palette(for those who prefer to stay low-key)or the cool and elegant New Era 9FIFTY OAKLAND RAIDERS CAP.
Wondering what to wear with your favorite snapback hats? Well, it's their dynamic variety and versatility that makes them an instant hit with the young and those young at heart. You can pair them with different dresses to break a trend or make a new one.
For all those who thought modern snapback hats are only for gym or casual look, think twice. The fact is that you can wear your plain snapback hat with your denim shirt (even button down or chambray) or with the versatile chino pants to add a dash of style and sparkle to your look. That's not all. You can pair your plain snapback with sneakers and you are ready to splash fashion and style wherever you go.
Heading to gym? Whether you prefer wearing your favorite snapback backwards or not, it's simply up to you. One thing is for sure that this trend small accessory will keep your hair away from your eyes while you train in the gym.
For that casual look, opt for a snapback hat in dark shade sans bold colors, logos or prints to make a cool impact. Do you know that hoodies and sweatshirts gel perfectly well with snapback hats? So, for those who have a damn care attitude, a plain hoodie over a pair of jeans and joggers looks best when teamed with your NY Yankees snapback hat.
Have you thought of wearing formal attire with your snapback? No? Well, you may need to do this, at least on some occasion. For those who love to sound fashionable, wearing a snapback with a tuxedo seems to be a viable option. Pairing a snapback with your blazer or a t-shirt can help you make a fashion statement, in style.
This way or that way, with shirt or with Tuxedo, snapback hats add a touch of style and elegance to your personality. So, go for snapback hats, the new sleek fashion chics on the fashion block!!!