Top Fashion Secrets To Look Stylish No Matter The Occasion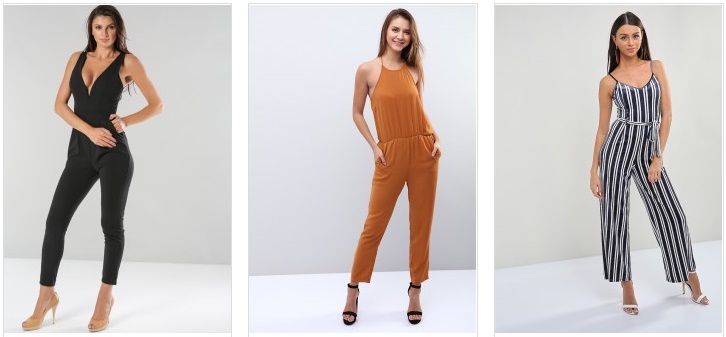 Women have always preferred to dress up in the latest styles and keep up with the trends over the years. Even if they are balancing their career and family, they manage to make time to look stylish each time they step out the door. Staying in style does not necessarily mean spending loads of cash on big brands. You can stay in vogue and look good without breaking the bank if you follow some of the following tips:
The fashion industry is ever-evolving with new trends coming out every season. You need to be aware of the current trends and know what's in and what's out. You can find inspiration for your outfits by using social media to follow different fashionistas. You can also follow people like your best friend's sister or your second cousin who has a great sense of style. This will keep you inspired while choosing your outfits.
Layering is a great way to create new looks. You get to choose items from your own wardrobe and experiment with them till you find something you like. The results can be seriously stylish or incredibly fun, depending on what look you are aiming for! In fact, you can also use the layering technique to stay warm during the colder seasons.
If you aren't sure about the dress code, seasoned fashionistas recommend overdressing. You can always carry a cargo or jeans jacket to dress it down if you want a more casual look once you arrive at the destination. It is always easier to tone down a look rather than the other way around. In fact, a jeans jacket is a must-have in every woman's wardrobe.
A good outfit needs to be planned the day before to avoid stress-filled morning. Some women prefer to plan out their entire week's outfits over the weekend so that they can get dressed and out of the door in the least time possible. Planning your outfits also helps you mix and match your outfits and even come up with new looks, which is an impossible task when you are running late each morning.
Many women shy away from trying out new trends or styles. The truth is that it never hurts to try something new. Maybe you might just discover a new style that suits your body type. Even changing your color palette up once in a while is a great way to breathe some fresh air into your wardrobe once in a while.
Capsule Wardrobe-The Future of Fashion
Many women are shifting to capsule wardrobes that consist of different items that can be mixed and matched to create a new look each time. It also takes away the guesswork of what to wear each time you need to step out. You can get an idea of what basic items you will need to build up your capsule wardrobe. Some of the essential items to include in your capsule wardrobe include a white collared shirt, a great fitting pair of jeans, a blazer, a black dress, a skirt, a long overcoat and so on.
Understand Your Body shape
Many women make the mistake of not paying more attention to their body shape and buying clothes that are not flattering in the least. This makes them look dowdy and unattractive, which is not really a great look. You can avoid this pit hole by understanding your body shape, visit website to get a better insight, and what kind of clothes and styles will flatter your body shape. This will help you build up a wardrobe of stylish clothes that will accentuate your curves and focus on your strengths and keep you stylish every single day.
No outfit is complete without at least one accessory. It can be statement earrings, a cool looking necklace, a clutch purse, a belt, or even a scarf. Accessories have the power to change an entire look in a second. If you are worried whether you accessorized too much, experts recommend removing one accessory to keep it stylish.
You can upgrade any look in seconds just by adding a scarf. This will bring together the outfit and leave you looking classy and polished at the same time. In fact, celebrities use this trick all the time to look trendy and more put together.
Footwear has the ability to change an ordinary outfit into a stylish statement. You need to pick out footwear that is right for the occasion and compliments your outfit at the same time. This means avoiding high heels if you have planned for an afternoon in the park. With footwear coming in different styles, it is easy to find something that will look good on you and help you make a statement regardless of what you wear.
Age is no longer a factor when it comes to dressing up in style. Just take a look at Diane Keaton, Meryl Streep, and Jane Fonda. They rock their age with their style and confidence. So rather than using age as an excuse, you need to pick out outfits that match your body type and play up your strengths. After all, nobody wants to spend their golden years looking dowdy!
Pay Attention To Your Skin Tone
The color of your outfit also has a say in whether it will suit you or not. You need to curate clothes that suit your skin tone. If you have a warm skin tone, you will be able to pull off outfits that come in shades of yellow, brown, olive green, gold and even red. People who have a cool complexion will look fabulous in black, white, silver, grey and tones of blue.
A true fashionista needs to own a piece that adds the wow factor to your style. Try out the simple yet trendy vintage shirt, a beautiful pearl necklace, an enviable clutch purse, or even a pair of over the knee boots. This conversation piece will help you out when you need to up your style factor by more than a notch.