5 Italian Designers That Every Australian Should Have in Their Closet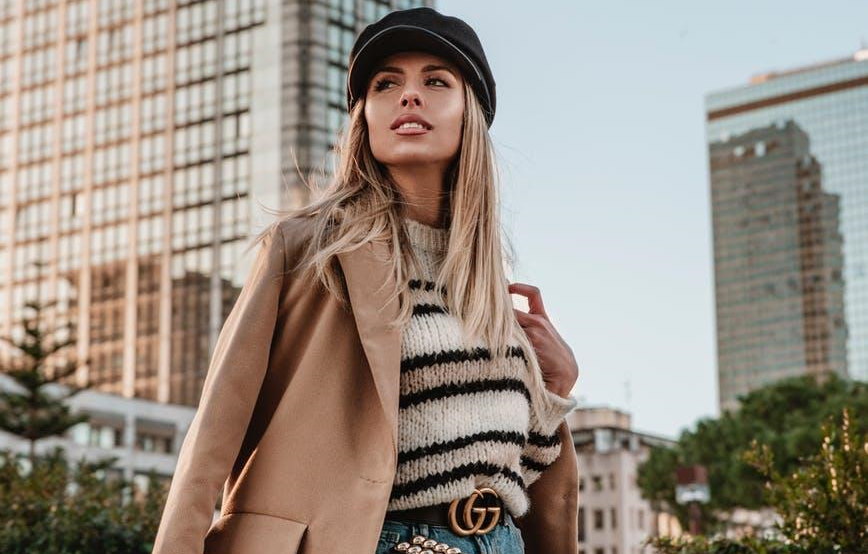 Fashion is an integral part of our lives and Italy is probably one of the most stylish countries on earth, home to big-name brands such as Versace, Valentino, Moschino, Prada and Fendi. Here are 5 Italian designers that deserve a spot in every Aussie woman's closet.


Chiara Ferragni
I love blogger and fashion influencer Chiara Feraagni's statement prints and bold designs that are somewhat similar to that of Moschino, but without the hefty price tag. Her winking sweater is a favourite of mine and is perfect now that we're heading into spring and want to ditch the jackets. Pick the lime green colour for something super fun and bold.


Versace
Everyone deserves to treat themselves to an Italian luxury brand at some point and one of my favourites has to be Versace. Their iconic, statement prints are recognised worldwide and seem to be pretty timeless. Investing in one of their beautiful silk shirts may cost you a pretty penny but they're sure to last you a lifetime. If you want something loud, bold and just a little it ostentatious, Versace deserves a space in your closet. I'm also a huge fan of their polarized oversized sunglasses, they make the perfect accessory to any outfit and are essential here in Australia. The quality is pretty much second to none – I've had my Versace shades for years and they still look as good now as they did on day one!


Gina Basso
"Ms Basso is an Italian migrant who moved to Melbourne 64 years ago, and has since then, been an iconic dressmaker In Melbourne's rag trade," says Sofia Sala of reviewbox.it. "If you live in Melbourne, or visit there often and have some old clothes that need new life injecting into them, I highly recommend visiting her store in Carlton" she continues.


Calzedonia
Every girl needs to have a swimsuit from Calzedonia in their collection. The brand is affordable and stylish but is fantastic quality for the price. Not only are their swimwear collections beautiful, but I also can't get enough of their leggings and tights. Their metallic legging collection is perfect for parties and for those who need a little bit of extra help their shaping leggings are comfortable, lift your butt and flatten your stomach. Their black high waisted button leggings are my go-to for all occasions.


Valentino
Last but not least is the statement style of Valentino Garavani, known for his statement colour "Valentino Red" and more recently his rock stud heels and other accessories, he's become famous around the globe and will be spotted by a fashionista a mile off. If you're not a heels kind of gal they now stock great statement flats which can be easily transitioned from office wear to drinks at the pub afterwards. Despite being rather "loud" they simultaneously ooze class and quality.