Basic Clothing Items Found in Almost Everyone's Closet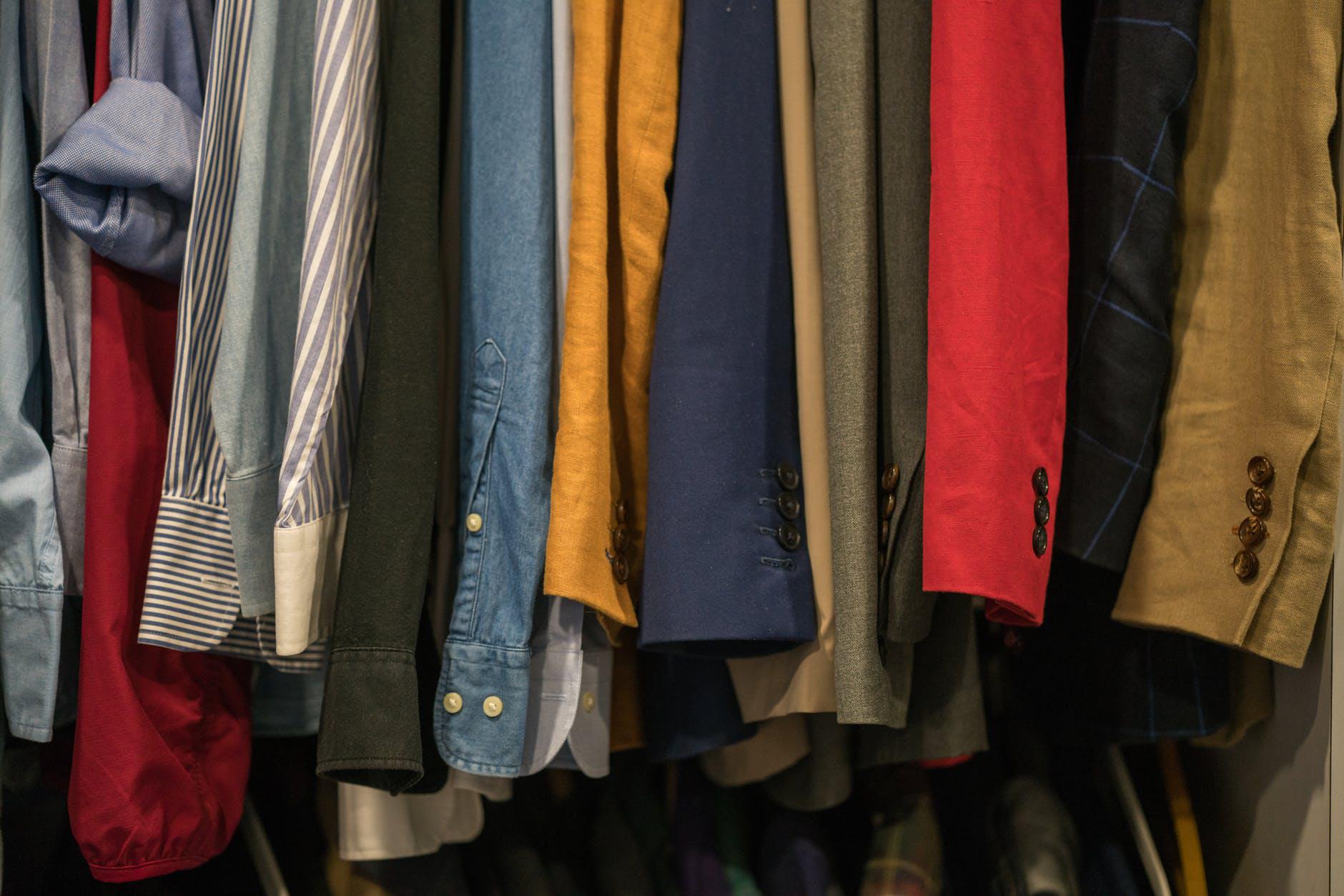 Usually, everyone enjoys a closet crowded with clothes, yet no one has anything to wear when an event shows up. This is more like a 'global problem' faced by women. So, it's time to pick up some basic clothing essentials.
A basic white tee-shirt can never go out of fashion with a pair of ripped jeans. Similarly, a vibrant floral dress is the perfect fit for the beach. Fashion trends are changing all year round but it's the basic clothing items that hang in the closet, irrespective of what the newest wrinkle is.
Despite your age or weight, you should get hands-on basic clothing items. If you're wondering which ones, here are 12 basic clothing items found in almost everyone's closet.
A Basic White T-Shirt
Isn't a white t-shirt one of the best innovations? You can style it with almost everything. Just grab simple denim jeans, making it an exemplary outfit for a casual lunch date. Similarly, it looks equally chic with shorts. Do you know what the best part is? A white t-shirt is available everywhere, every local and designer brand is offering its range of white shirts. Giving you the benefit to choose from various necklines and materials.
A Casual Jumpsuit
Many people can't resist making style statements, believe it or not, but your basic clothing can help you out to stand out in the crowd. The popularity of jumpsuits has made it nothing less than a needful piece of clothing. These are super comfortable while offering a range of designs and styles.
So, get your hands on a casual jumpsuit, you can settle for printed designs or sift out solid-colored ones. However, if you're more like a summer person, then consider getting some romper jumpsuits. They express style, making it a superb fit for every casual event.
Denim Jeans
Don't you think every closet is incomplete without a good pair of jeans? You may have a number of t-shirts and tops, but one befitting pair of jeans is enough to go with every shirt. Feel free to wear a crisp white tee-shirt, some stripes, a formal shirt, denim jeans look perfect with everything.
Some of you might opt for dark wash jeans while some of you like light denim. It's up to you what you like the most because having jeans is what matters the most.
A Blasé Trench Coat
These have been catching sights for quite many years. The bright color of trench coats can light up any boring outfit. So, don't forget to pick up on one of the trench coats. If you like playing with colors, take a dig at some bold and bright colors.
For instance – a mustard trench looks perfect with every outfit or you can opt for an orange trench since orange is the new black nowadays. After all, you need to have something to save you from the brisk winds of winters.
A Black Dress
Black dresses are an all-time favorite since it's a flawless outfit for every occasion. Don't you have parties and dates to catch up on? Of course, it's a part of life but you can't step out every time and go shopping to get yourself a chic outfit. Indeed, your budget doesn't give the green signal. Thus, owning a black dress can help you pop up on every occasion. Feel free to make a one-time investment on an exquisite black dress so you can put it to use whenever you need it.
Button-up Stripes
The fashion trends of the 80s have taken the fashion industry by a storm. Everyone is drooling over the past trends and stripes are just an example. Every brand has come up with its range of strips. If you see around, you can find everything in stripes, there are dresses, pants, shirts, and sweaters with stripes too. So, make sure to get your hands a button-up striped shirt, preferably blue and white since it looks dapper and classy.
Knee-Length Skirt
We believe your closet is incomplete without a knee-length skirt. It's the epitome of elegance and style and every woman enjoys having it. You can select from pencil skirts, balloon skirts, and A-line skirts, just any of them which suits your body type. It can be worn at every formal or casual occasion. Thus, whenever you're confused about what to wear, just grab a skirt and pair it with any top you like.
Wide-Leg Pants
Sadly enough, you can't wear denim jeans to office meetings because it doesn't come under the criteria of formal clothing. Therefore, grab a pair of wide-leg pants. These are a super stylish piece of clothing and a winning choice for formal wear. All you have to do is pair it up with a formal dress shirt and you're ready to turn up to a formal meeting or a formal dinner. With wide-leg pants, there's no scale to play with colors, rather just stick to the blacks, blues, neutrals, and whites. After all, these are for a formal setting. However, it also depends on your own personal preference as fashion does not have any specific rules.
Sweaters
Rather than rushing for shopping while the winter season is around the corner, consider investing in a delicate sweater beforehand. There are so many pretty sweaters available out there. You can call for different designs, a boyfriend sweater, a half-zip sweater, or a turtle neck sweater, anything that suits you. Remember, it's winter, the time to keep yourself warm with a flair of style.
Besides clothing items there are few must-have accessories as well for every closet such as the following:
A Neutral Bag
You have to get your hands on a nice and delicate bag to carry your essentials along because sadly, not every outfit has pockets and enough space for your stuff. It is suggested to look for neutral colors that go with every outfit. The size of the bag depends on how much space you need, if you don't need a lot of space, a small one can do the job too. Do check up on all the designer brands and invest in an exclusive bag that is fancy and durable too.
Black Pumps
The impeccable choice of footwear allows you to carry it with any outfit. Considering you're looking for basic clothing items, black pumps are incomparable, they look exclusive while adding style to every outfit. Formal dinners, late-night parties, office meetings, black pumps can be your savior for every occasion. Opt for high-quality ones to ensure durability and comfort. You can also look over the collection of designer brands if it comes under your budget.
Flats
It's practically impossible to carry heels all the time, especially when you're heading out for shopping or something causal. You can look for simple flats, sandals, pumps, flipflops, anything you find relaxing. Sandals look quite simple and delicate, allowing you for casual lunches too. Similarly, flipflops help you walk freely, shutting doors for any swelling or pain.
Conclusion
Basic clothing items make room for almost everything, a formal outfit, winter and summer essentials, and summer significant clothes. If you don't know how to get hands-on the basic clothing items, here are 12 basic clothing items found in almost everyone's closet. Since all these are basics, look for high-quality ones to ensure durability.