ELEGANT DRESSES TO CONSIDER IN 2020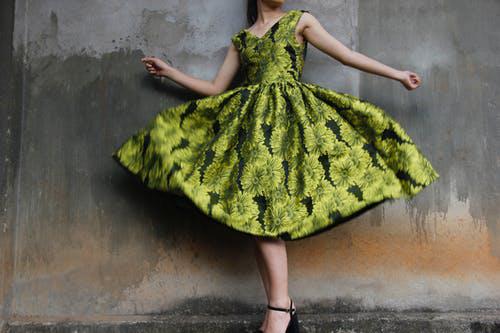 Dressing up for events as well as for work is highly important to women. Looking your best is not a luxury; it is mandatory. For this purpose, we choose various types of clothes that will look good on us as well as feel good. When we talk about formal events like weddings, proms, charities, balls, and others, we need a dress that will make us look confident, sexy, as well as at the top of our game. We all know that trends come and go at breakneck speed, and if we are not up to date, we might end up being the odd one out. So we thought we would compile a list of dresses that are considered to be trendy in the year 2020 and you will look elegant, chic, and stylish when you are wearing them. These dresses range from tunics to Melrose dresses and everything in between. Just remember that not everything mentioned here is for everyone. The best way to select a dress to wear is first to know your body type, and what types of dresses will go with that type. Once you know what your body type is, you can select the perfect dress for you.


Trapezium
One of the dresses that are in 2020 is trapeze dresses. They are meant for girls who are not too heavy but not too thin. If you have a full waist, then this is what you are looking for. Just make sure that the length of the dress is mid-thigh and not higher. It is named after the trapezoid. It starts off narrow at the neckline and flares up at the bottom and keeps your body well aired. In contrast to other types of dresses, the trapeze dress is shapeless from the bust down. Complete your look with pumps or some strappy sandals in the summer, or you can pair it up with tights in the winter and rock it like a pro.
Not only is it airy, but it also allows free movement and keeps you comfortable. As it is more of a summer dress, make sure that you have it made in thin materials. Or if you do want to rock a trapeze dress in the winter then choose a thicker fabric, by all means.


Dress shirt
Not to become over formal, this dress is exactly what you are looking for. It is casual as well as flirty and has a perfect balance. Think of it as your boyfriend's shirt that you put on in the morning. You feel comfortable, relaxed, and chill and those are the exact feelings that this dress promotes. If you have a lot of events coming up in the summer, then make sure that you choose this dress for at least one of them and you will immediately fall in love with it. It doesn't stop you from any kind of movement, and it lets the air in so that your body is comfortable. Feeling friskier? Open up button or two at the neck and see how it works. Not made for formal wear, it is more of an everyday streetwear look with its asymmetrical length.


Dress Tunic
Another trend that has been making its rounds through the gentry is the dress tunic. Tunic dresses have come a long way and have become a staple in a woman's wardrobe. Longer than shorts but shorter than dresses, you can wear them with your favourite jeans or a pair of tights to give a modern and fun-loving look. Tunic dresses come in different shapes, styles, sizes, and lengths. The thing to consider here is that you have to wear the tunic dress in a way that it flatters your body. Keep in mind that tunic dresses are meant to be loose, so don't buy it in a snug fit. Also, the fabric shouldn't be too heavy. The objective here is to wear something that billows around your body and doesn't stick to it, but it also needs to have a shape in the neck and bust area. Some tunics flow straight down and are shapeless while others might have an empire waistline. The classic tunic is made from thin materials, and it has flared sleeves.


Dress-noodles
Patterns of every kind characterize noodle dresses. They offer you a big canvas so that you can share with others the things that are important to you. You can also share your creativity with these dresses. Noodle dresses have printed all over them and have to be worn in a loose-fitting style. This is a very original and fun style that will ensure that you are the centre of everyone's attention. You can choose to wear a noodle dress with a high collar, ruffled sleeves, or long sleeves.


Flounces and Ruffles
Flounces and ruffles are not new in the market. They have been part of the industry for as long as anyone can remember and in 2020, they come back into the limelight with a vengeance. You can have flounces or ruffles in your dress in tasteful amount and in strategic areas to not only look amazing but also to take the attention away from a certain area or bring a certain area into attention. They have the capability to make you look sexy or cute; whichever one you are going for. Usually, they are taken to mean the same thing, but it's not true. As far as construction and patterns are concerned, flounces and ruffles are two very different and distinct concepts. So make sure that you know what you want before you ask for it.


Go Greek
Another trend that is making its rounds throughout the fashion industry is the Greek dress. You can go for the classic dress or one of its many modern renditions. The classic 'one-shoulder' look can work wonders for you in the summer.
Depending on the fabric, you can really make something of yourself with a Greek dress. Go for chiffon or silk and either dress classic or opt for a Greed goddess look. If you want, you can also opt for the full length, maxi Greek dress in your favourite colour.


What Colors are trending in 2020
Again, this depends on your skin tone and the environment, but there are certain colours that come and go with style. One of these colours is green. Wearing green is almost always a certified way to look fresh and healthy unless you are a news reporter or weather girl in front of the green screen. Mix it with an assortment of accessories and different coloured shoes to complete your look. Other colours that are trending are blue and pink. But don't let that stop you from wearing your favourite colour.


Conclusion
These are the major trends that are making their rounds in the fashion industry. Make sure that you stay on top of these trends so that you can look cool, chic, stylish, and modern and become the talk of the town.