7 Tips for Starting a Cider Mill Business
Written by

NewsServices.com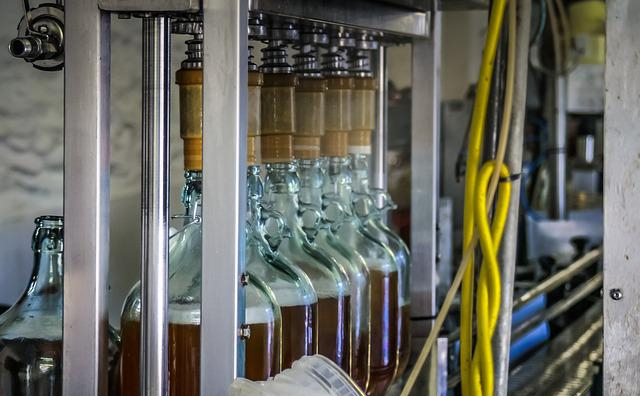 A cider mill business is a great entrepreneurial opportunity requiring creativity and tenacity. Understanding every aspect of this business idea can help ensure your startup runs seamlessly. This article outlines seven tips for starting a cider mill business.
Plan your cider mill company
While starting a cider mill business isn't easy, you'll need a well-built business plan to succeed. It helps you organize the elements you need into a strategy you can use for your startup. A comprehensive business plan directs you through creating and managing your cider mill company. It guides you on structuring, operating, and expanding your startup. A good business plan enables you to draw back and reason objectively regarding your business's key elements and informs your decisions moving forward.
Business plans are crucial to helping you get financing or onboard new business partners. This gives investors the confidence they'll see a return on their investment. As a startup, there's a high chance of experiencing multiple pitfalls in your venture. A business plan reduces the possibility of severe consequences, allowing you to concentrate on critical business operations.
Decide whether to do in-house or contract cider canning
You can do cider canning in-house or contract it out. Canning it yourself requires capital to buy canning equipment. With your own craft cider canning equipment, you'll have more control over your packaging schedules and better flexibility for meeting demand on short notice. Contract canning is another option for packaging your craft cider. Here, a third-party professional Craft Cider Canning company cans the products on your behalf.
With this option, you don't need an expansive capital outlay because the canning company will have the necessary machinery and expertise to package your products. Weigh the pros and cons of each solution and choose an option that's favorable for your cider mill startup.
Choose a business name
A business name is crucial to defining your company and building an identity among competing businesses. It forms the foundation of a trademark design, which is quite valuable. A business name is responsible for a customer's first impression and summarizes everything about your brand. It's the first thing customers and prospects interact with, so ensure it conveys the right message. When looking for the right business name, ensure it identifies with your brand, is unique and short, simple and easy to pronounce and write, and check for trademark concerns.
Legalize your business
Registering your cider mill business is a smart move that shows potential investors and clients that you're serious about the venture and you're in it for the long term. It helps safeguard your intellectual property and enables you to acquire the permits and licenses you need to operate your business. A registered company is a separate legal entity that helps protect personal assets and finances in case of litigation or business failure. Establishing a sole proprietorship, corporation, limited liability company, or partnership ensures you aren't held personally liable should your cider mill company be sued.
Get the necessary permits and licenses
Compliance is essential when establishing a startup cider mill business. So, find out the business permits you need to start operating. Go to your area's business license department to enquire about getting a business license. Upon submitting your license application, the zoning or planning department checks to ascertain that your region is zoned for the cider mill business.
If starting your cider mill company at home, carefully investigate the zoning ordinances because residential areas have stringent zoning laws. Depending on where you live, you may need a fire department, water and air pollution, sign, county, state, federal, sales tax, and health department permits.
Create a cider mill business website
Online presence significantly impacts a business's success. A cider mill business website is an excellent way to create a robust online presence, which can help generate more revenue. It boosts your company's credibility, allows you to showcase your brand to potential customers, and increases the possibility of acquiring leads. With an SEO-optimized site, there are high chances of your cider mill business appearing on top Google searches, meaning when users search for products like yours, your site will appear in SERPs, increasing web traffic.
Business websites are a great place to post announcements and updates for your customers, keeping them updated on everything you're doing. A good business site should have a beautiful, functional web design, be optimized for mobile, be easy to use, optimized for search, have clear CTAs and fresh, top-quality content, and be easy to navigate, user-friendly, and fast-loading.
Insure your business
Business insurance is an excellent way to run safely and lawfully. It protects your business's financial health should a disaster occur. Various insurance policies cover different risks, so choose based on your business needs.
Endnote
Starting a cider mill company can be challenging. However, using these tips can help ease the process.