7 Bucket-List Worthy Experiences in Dubai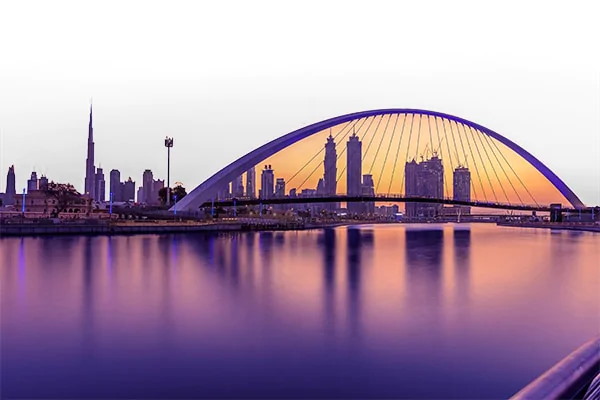 "You only live once."
These words – often abbreviated into the sensational catchphrase "YOLO" – have become more popular with the millennial generation. But this is hardly a new idea. In fact, Latin poet Horace already said this a long time ago, just in a different language.
The "carpe diem" mentality, or YOLO as people now call it, has numerous advantages. It lets people learn to appreciate life and get a better sense of happiness.
While it may differ for every individual, finding joy in one's life can sometimes be achieved with things you don't normally get to do every day. Because of this, people come up with bucket lists that would include the very rare experiences they wish to have in their lifetime.
If you're looking for a place filled with experiences worthy of your bucket list, consider taking a peek at Dubai. From swimming with tiger sharks to going on a luxury private tour by seaplane, the city offers the lots to choose from, including these seven awesome experiences:


Swim with Sharks
Extraordinary experiences abound in Dubai, from the sky down to the sea. After dealing with your fear of heights, you might want to consider facing sharp-toothed creatures at the Dubai Aquarium.
Besides serving as home to more than 33,000 aquatic animals, such as stingrays and reef fishes of many different colors, it also houses the biggest collection of shark species.
There, you can swim in a 10-million-liter tank surrounded by sand tiger sharks. Those who are open water-certified can opt for the shark dive to get up close and personal with zebra, tiger, and nurse sharks for a fee of AED790. This covers the experience, gear, and insurance.
Don't have a diving license? That's not a problem.
You can still enjoy a close encounter with the ocean's most fearsome predators while staying safe inside a diving cage. If this isn't thrilling enough for you, try the shark encounter, which lets you remain in the cage while the sharks go on a feeding frenzy.


Seaplane Tour
If experiencing the sea and the sky on a single trip is what you wish for, then a seaplane ride would be the best experience to add to your bucket list.
Book a seat at a Seawings seaplane tour from Abu Dhabi to Dubai and fly over the sandy, ultramodern landscape to get a unique bird's eye view of the UAE's wondrous cities. These tours will also take you over the vast Middle Eastern desert and the shimmering Arabian Gulf.
You also have a choice to get the ultimate exclusive flying experience with a customized charter. This will let you enjoy some of the city's glistening architecture and the Dubai skyline even more.


Dune Bashing
When it comes to experiences unique to desert cities like Dubai, dune bashing is deemed one of the most popular.
Most desert safari adventures in Dubai begin with an exhilarating dune bashing experience across the sandy landscape. Transport will be provided from your hotel to the desert entrance, where you'll be transferred to a 4x4 vehicle to begin your heart-stopping ride down steep sand dunes.
The ride will be rough and bumpy, so be sure to take your meds beforehand if you're prone to motion sickness.

If you're also looking for more adventurous buggy trails, visit https://atvaonline.com.


Camel Ride
Your desert safari adventure won't be complete unless you try riding a camel.
Before modernization gave birth to cars, camels served as the primary mode of transport in the Middle East. Considered as the ship of the desert, riding on a camel's back truly feels like you're at sea as its entire body heaves with every step it takes.
You may have a more authentic Arabian nights' feel upon reaching your destination: an open-air Bedouin camp where you can relish traditional Middle Eastern cuisine and cultural performances like belly-dancing. You can also receive a henna tattoo and share a hookah (an oriental tobacco pipe that draws smoke through a water-containing bowl) with your companions.


Skyscraper Zipline
So, you've tried gliding on a zipline from a mountain. But have you tried doing it in the middle of the city? You can do exactly that at the Xline Zipline at the Dubai Marina.
If you feel like flying through the towering skyscrapers of Dubai, consider riding a zipline and drop amidst these tall structures at 60 kilometers per hour. In this adventure, you'll get a glimpse of the popular buildings in Dubai, including the Princess Tower, Cayan Tower, and The Dubai Mall. And since you'll be dropping at the height of 170 miles, you'll feel as if you're an angel floating over the luxurious City of Gold.
The experience may only last for a few minutes, but your memory of the experience will definitely be engraved in your mind forever.


After all the adrenaline-pumping adventures, you might want to wind down and cap off the day's with a relaxing dinner cruise in a traditional dhow. The dhows used in dinner cruises are Arabian wooden boats that are richly ornamented and beautifully lit at night.
During the cruise, you'll get to enjoy a sumptuous Arabic and international dinner buffet and watch traditional dance performances, such as the tanoura and yowla. Of course, the highlight of the dhow cruise is the two-hour journey along the Dubai Creek. From this vantage point, you'll have fabulous views of the city skyline at night, plus the star-lit sky, if you're lucky.


For a truly laid-back yet fun outdoor stroll, allocate some time for a visit to the Dubai Miracle Garden. Open only during the cold winter months, Dubai Miracle Garden is a wonderful place for nature lovers and is truly a sight to behold.
As the "World's Largest Topiary Garden," housing a flowered Airbus A380 with its own listing at the Guinness World Records as "the biggest flower structure in the world," there's 72,000 square meters of space for you to explore and millions of flowers spread all over the place.
If you've some extra time, you can also drop by the Dubai Butterfly Garden next door.


Start Your Bucket-List Adventure Today
Every person has their own idea of adventure, each one different from the other. Dubai offers plenty of bucket-list-worthy experiences you can add to your journey, so you can start living your life to the fullest. Remember: "You only live once."
AUTHOR BIO
Mithu Agarwal is the Commercial Director at Seawings LLC, a trusted provider of commercial seaplane tours and charters in the UAE. The company offers aerial tours of the UAE, taking off from the Dubai Seaplane Terminal, Port Rashid and JA The Resort through which you can discover the thrill of travelling by a seaplane. Whisking passengers to 1500 feet, the route soars past the iconic city skylines, offering sublime views of the country's architectural marvels.