Reasons Why you Should Book Holiday Accommodation in Hobart Tasmania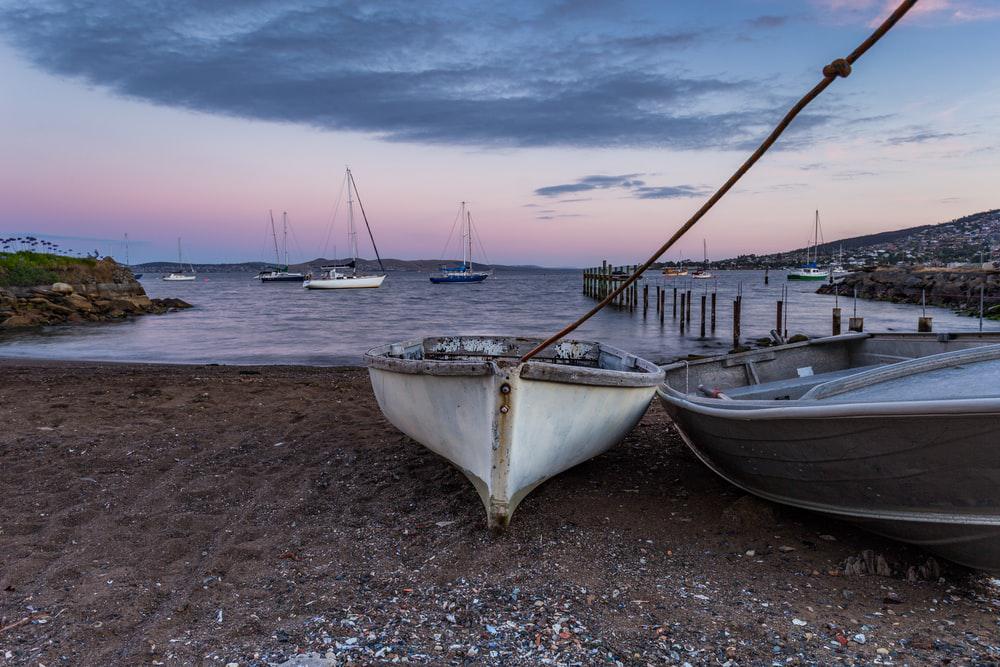 Are you considering your next Australian trip, but not sure where you should visit? The capital city of Hobart is a great option for travelers and local tourists to explore. Hobart is the island state of Tasmania's capital city and it's located next to the Derwent River. Surrounded by gorgeous landscapes, colonial era cottages, and the amazing Mount Wellington, the city has loads to offer. For a sneak peak, watch this video on the gorgeous capital city of Tasmania to get a feel of the relaxing atmosphere that the city holds.
Not only is the location of the city perfectly nestled between docks, mountains, and rivers for gorgeous views, it also offers loads of activities and sights for tourists from all over. If you are still in two minds whether you should book your transport and accommodation for a few days, then read our list of reasons why you should secure that booking now.


Salamanca Market and Salamanca Place
Situated close to Sullivan's Cove on the south side of the city is Salamanca Market. It features a long terrace with mid-century 1900s architecture and Georgian houses. Here you can find art galleries, cafés, boutiques, restaurants, and theatres.
Throughout the week, Salamanca Place is a buzzing street filled with shopaholics and wanderers. Over the weekend it turns into an even busier marketplace with over 300 stalls. The market has been running since the early 1970s and have been said to be Australia's best market to date.
You will find handmade crafts, collectibles, art, jewelry, and fresh local ingredients. This is also a great place to meet locals and to tie a conversation with farmers who holds the inside scoop to the city's rich history.

Accommodation
One thing that Hobart locals are great at is hospitality. This warmheartedness is clearly reflected in the state of their hotels. There are loads of accommodation to choose from ranging from budget to luxurious.
Do not forget that there are many things you must consider when booking a hotel in Hobart. Not only should it be located near transportation and local attractions, but it should also at the very least be clean and offer decent client service. The accommodation you book will have the biggest effect on the success of your travel. Check out this website, www.thehenryjones.com, to get a closer look at accommodation offered by the city.
Luckily, Hobart Tasmania has loads of options for travelers to choose from. Ranging from budget backpackers and motels, to more luxurious hotels and boutiques, there is something that fits everyone's budget and accommodation needs. If you do your research, you'll find the perfect fit for you and your family.

Mount Wellington
Creating a wonderful, picturesque backdrop to the city of Hobart is Mount Wellington. It lays approximately 1.2 kilometers away from the city center and can be easily reached by car. If you are a keen hiker, then you can conquer the mountain on foot in a group.
The entire mountain stretches almost 18,000-hectare and is surrounded by glacial rock formations, greeneries, and vegetation. To create a more comfortable visit, local authorities have constructed a walkway that features many lookout points. From here, tourists can gaze upon the city down below, Brunny island, the Derwent River, and Tasmania's wild forests.
Remember to pack a jacket as temperatures can reach sub-zero during winter and at least 10 degrees colder than the city during summer.

Cascade Brewery
For the beer lovers out there, the Cascade Brewery is a must-visit. Dating back to the early 1830s, the Cascade Pale Ale is Australia's longest continuously brewed beer with the brewery being the oldest brewery in Australia as well. Not surprisingly though, knowing that Australia's best-selling beer is Cascade's Premium Light.
Visitors can go on a lengthy tour that explains the entire beer making process from the raw ingredients to the bottling. Relax in the garden after the tour with a cold one.

Convict Penitentiary
For a deeper dive into the dark side of the city, you can visit Hobart Convict Penitentiary in the city center. Erected in 1821, the building held more than 40,000 male prisoners and features gallows, solitary confinement cells, courts, underground tunnels, and other gruesome realities.
Thomas Jeffries, a serial killer executed in 1826, was held in this penitentiary. Click here to learn more about this mysterious place.

Bonorong Wildlife Sanctuary
If there is one thing that has put Tasmania and the whole of Australia on the map, it is the wildlife. Australians are notoriously known for protecting wildlife as well. The Bonorong wildlife sanctuary is a space where visitors can get to know wallabies, wombats, quolls, kangaroos, and Tasmanian devils up close.
Lucky visitors may even be approached by some tame Forester kangaroos who don't mind eating some feed out of buckets.

Visit Bruny Island
A quick detour from Hobart is Bruny Island. Take a day tour to the gloriously dazzling island and enjoy its exceptional fresh produce and natural beauty. The island features Australia's second oldest lighthouse tower that are open to the public for viewing.
Foods you should taste while you are there are local chocolates, fudge, cheese, honey, and ciders. There are loads of guided tours available where you'll be able to spot wild seabirds and echidnas.

Constitution Dock
The postcard picture of Hobart is the Constitution Dock. This dock is situated across the Tasmanian Museum of Art and next to Sullivan's Cove. It features a well-preserved steam crane erected in 1899 by the Appleby Brothers.

This is a great space where you can indulge in some fresh seafood from local restaurants while looking out on the yachts sailing in and out of the harbor. Constitution Dock is very busy over boxing day because of the Sydney to Hobart Yacht race. Departing in Sydney, yachts arrive about 2-3 days later at dock.
Whether you want to climb Mount Wellington, relax on the dock, or enjoy Australia's best-selling beer, Hobart is a quaint city with loads to offer.