How To Choose The Best Travel Insurance Policy
Written by

NewsServices.com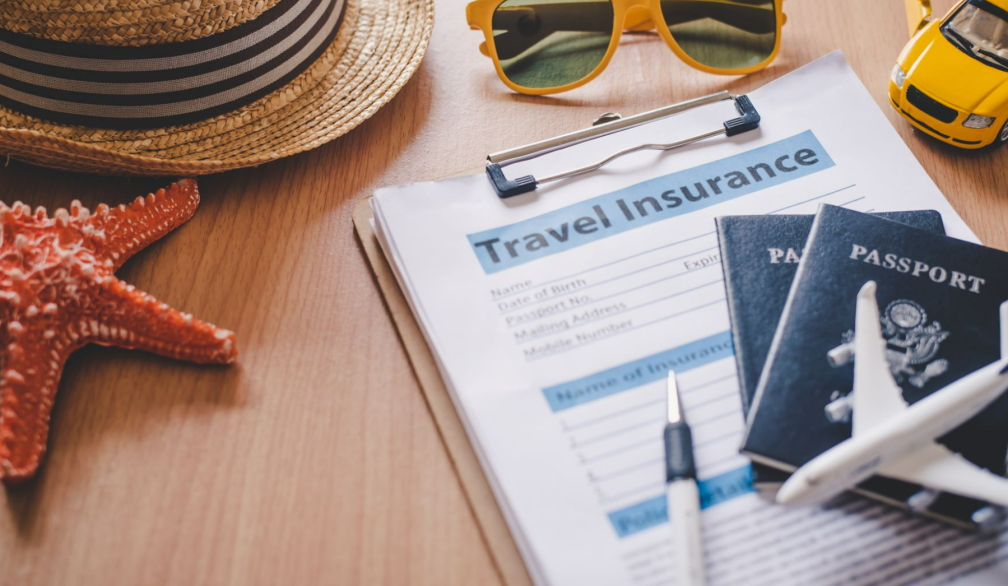 Are you planning a vacation or having a business trip to another country? Have you made all the necessary travel arrangements? You probably have your passports and other documents ready by now. But did you know that travel insurance coverage is highly recommended, especially if you're going to another country?
During your vacation, you might get sick or encounter other unexpected circumstances that may put you in a financial bind. And since you're in a foreign land, it may be challenging to address them. So, how will you find the best travel insurance policy when you add this to your travel checklist? 
This post will walk you through the process of selecting the finest travel insurance policy for your holiday or business trip. Continue reading to find out more.
Travel insurance providers differ and not all of them will cover all countries worldwide. Some might only do so in a few countries, with others being global. Therefore, before settling for any travel insurance policy, inquire about the areas they cover. 
Please ensure the insurance provider covers the region you're visiting. Suppose you'll be traveling to different countries in a given period. Consider finding a provider that offers global travel insurance coverage. This way, you won't need to look for another coverage every time you have to travel to a different country.
The aim is to find a provider, like AllClear Travel Insurance, that covers several regions.
Insurance providers will cover different aspects of your travel. Some are minimal, with others covering many things. When traveling, you're never really sure about what could happen as you're on vacation or working. Thus, choosing a travel insurance provider offering a range of services is advisable. 
Some of the common covers encompass medical expenses, lost luggage, trip cancellation, delays, theft, evacuation, and 24/7 assistance, among others. Take into consideration your needs. A medical cover is a must-have if you're prone to getting sick. Ensure your policy covers theft if you travel with valuables. 
Travel insurance providers offer their services under various terms and conditions. It's important to learn about these before committing to any provider – less headache for you. 
It'd help to look at the limitations of their compensation. What does the insurance policy cover and not cover? For instance, a policy might cover medical expenses only if you disclose any pre-existing medical condition. Should you fail to disclose a pre-existing medical condition and get a medical emergency overseas, your travel insurance policy won't apply here. You'll incur the costs out of your pocket.
Besides learning the policy's limitations, find out the payment terms. How faster will they disburse funds to cater to your situation? Will you have to use your funds for the emergency, and will the provider refund later?  
With terms and conditions, you should only settle for a travel insurance policy with favourable terms. It'd help to compare several policies and find the most suitable one.
When finding a suitable travel insurance policy, you shouldn't only rely on what the provider says to you. It's often untrue. Henceforth, consider third-party opinions about the travel insurance provider.
Utilize the internet and look at the provider's reputation on the company's website in the reviews section. Reviews are feedback from the provider's previous and current clients. Be sure to check what each says, both positive and negative. With the information, settle for the policy provider whose positive reviews are more than the negative ones. Ensure you're ready to overlook the negative reviews.
It'd also help to do a general web search on the provider. Here, you'll likely find unfiltered reviews. Ensure your chosen provider has no bad publicity, like lawsuits due to non-compensation on their side, among others.
When traveling, you've probably set aside funds to buy souvenirs in the new country, a luxury hotel, among others. There's a likelihood you don't have much to spare for a travel insurance policy. Therefore, an affordable policy is key. 
In your search for affordability, don't compromise too much on the policy since it's essential. It'd help to choose a policy based on your travel period.
If you're traveling for a short period, maybe a week or two, spending thousands on a travel insurance policy doesn't add up. During a short stay, risks are minimal. On the other hand, if you'll be in another country for several months, find the best travel insurance policy despite the cost. Many unexpected events, including legal-related gaffes, could happen, and you must protect yourself accordingly. 
Conclusion
A travel insurance policy is a great addition to your travel plans. It'll help you enjoy your trip without worrying about getting into accidents or hiccups here and there. You'll know your travel insurance policy covers you.  
The discussion above has shown how to choose the best travel insurance policy. Hence, it's best to use this guide as you scout for an ideal policy before traveling. Finding a policy a few months before your travel will be an added advantage. You'll have enough time to compare several providers, unlike during the last minute, where you'll settle for what's available due to the lack of time.