4 Tips for Finding the Best Tour Agency for Your Next Adventure
Written by

NewsServices.com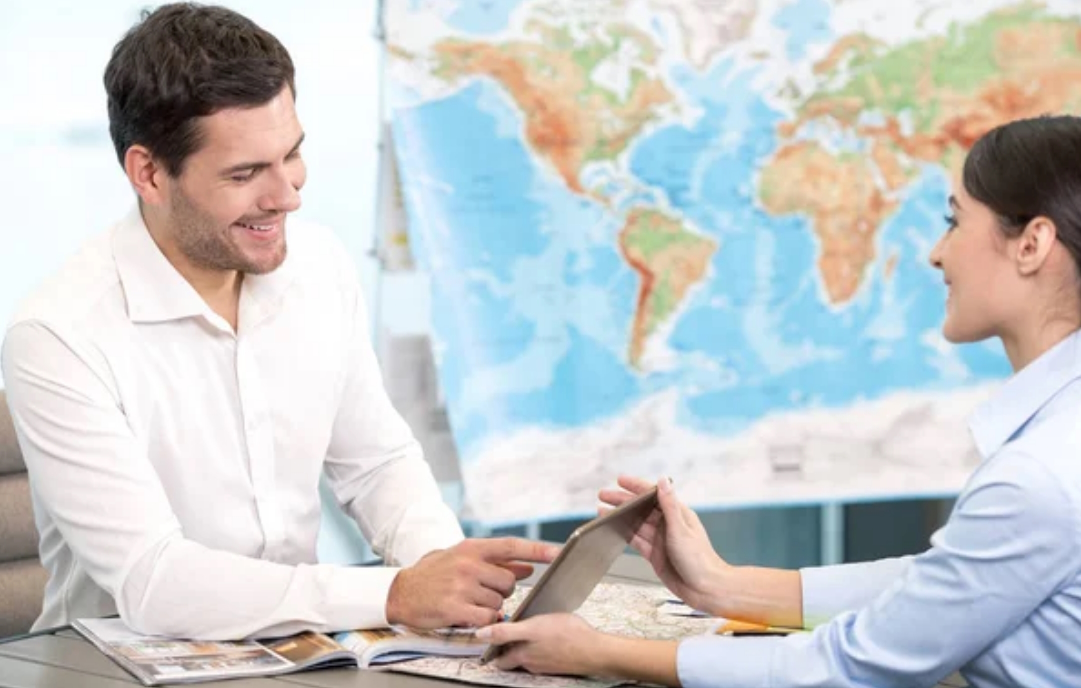 A tour agency is a business that specializes in helping people arrange and plan trips, holidays, and excursions. Tour agencies are experts in the travel industry and are equipped to provide an array of services to travelers. This includes helping to find the perfect destination, booking flights and hotels, and providing detailed information about attractions and activities at each destination. 
Tour agencies can also offer advice and recommendations on things like the best time to travel, special packages, and the best way to get around. With the help of a tour agency, you can make the most of your time and money and create an unforgettable, stress-free vacation.
Research and Compare Different Tour Agencies
Searching for the perfect tour agency for your next adventure can be daunting. With so many options available, it's hard to know where to start. That's why researching and comparing different tour agencies is such an important step in finding the best one for you. Taking the time to research the different tour agencies available can help you narrow down your choices and ensure that you find one that is perfect for your next adventure.
When researching and comparing tour agencies, there are several factors to consider. One of the most important is the quality of the tours they offer. Make sure to read reviews and check the details of the tours they offer to ensure they are high quality and provide the type of experience you are looking for.
Make Sure the Agency Is Properly Licensed and Insured
When it comes to planning your next big adventure, finding the best tour agency is essential. There are many companies out there that offer great services, but you want to make sure you're working with one that is reliable and trustworthy. That's why it's important to take the time to research and verify that the tour agency you're considering is properly licensed and insured. Not only will this ensure you're getting the best experience, but it can also provide some much-needed peace of mind.
Ensure The Agency Is Following Safety Protocols
When you're planning your next adventure, there are a few essential tips you should consider when finding the best tour agency. One of the most important things to consider is if the agency is following the proper safety protocols. It's important to assess the safety record of any tour agency before booking a trip. Ask around to see if anyone has had a negative experience with the agency, and look through their online reviews.
Before booking a tour, it's essential to investigate the safety protocols and procedures the agency has in place. Ask about the safety gear they provide and the safety training the tour guides have received. It's also important to inquire about their liability insurance and what it covers. If something does go wrong on your trip, you'll be happy to know that the tour agency is taking the necessary measures to protect you and your traveling companions.
Ask Questions and Get Clarity on The Details of The Tour
Asking questions is the key to finding the tour agency that is the best fit for your upcoming adventure. Make sure to get clarity on all the details of the tour and find out what exactly is included, from the type of accommodation you'll be staying into the age range of other travelers. Ask about the meals, activities, and transportation that will be provided, and make sure you know the exact details of the tour. It is important to get a comprehensive understanding of what you'll be getting, so don't be afraid to ask as many questions as necessary. Not only will this help you find the best tour agency, but it will also ensure that you have an unforgettable and safe experience.