Unleash Your Inner Explorer and Experience Phuket's Features
Written by

NewsServices.com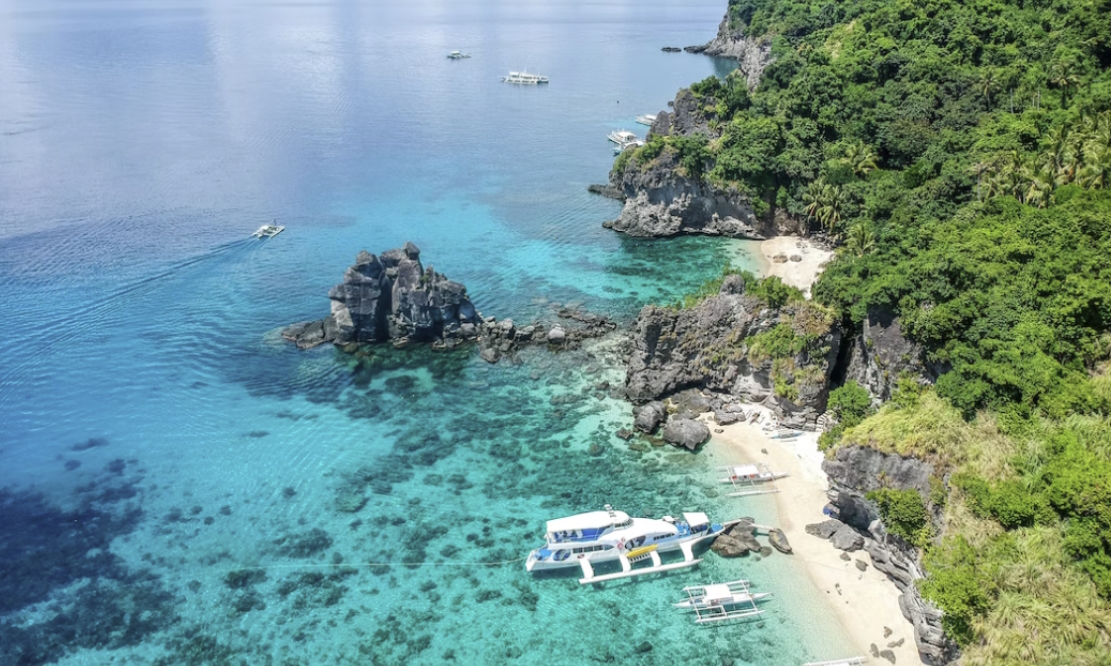 For many holidaymakers, the stunning island of Phuket in Thailand is a top destination. Blessed with white-sand beaches, crystal-blue waters, and lush jungles, it's no wonder that Phuket is one of the most popular holiday destinations in Asia. Whether you're looking for a relaxing holiday, a romantic getaway, or an action-packed adventure, Phuket has something to offer.
Visit Big Buddha Hill
If you're wondering what to do in Karon Phuket, then visiting Big Buddha Hill is a must. Located on the highest hill on the island, it offers stunning views of the surrounding area and is home to some of Phuket's most iconic landmarks.
Atop Big Buddha Hill you will find the iconic white marble statue of a seated Buddha that overlooks Chalong Bay and Phuket Town. It stands 45 meters high and was built in 2004 as part of an effort to bring peace and unity to Thailand. The site also features many other smaller shrines, statues, and temples which are worth exploring.
One such temple is Wat Chalong Temple which is one of Phuket's most important temples. Built-in 1837 by two monks from China, it has become one of the island's most popular tourist attractions due to its impressive architecture and colorful murals depicting various Buddhist stories. Inside the temple complex, there are several pavilions with ornate decorations that add to its beauty making it well worth visiting even if you're not religious or spiritual.
Apart from these attractions, Big Buddha Hill also offers spectacular views over Phuket town and nearby beaches during sunset or sunrise.
Shop at Phuket Town Night Market
If you're looking for a unique shopping experience, look no further than the Phuket Town Night Market. Located in the heart of Phuket Town, this vibrant market is open every night from 6 pm to 11 pm and offers an array of products ranging from food and souvenirs to clothing and jewelry.
When visiting the market, be sure to stroll through its hundreds of stalls that showcase a variety of goods. Browse through an assortment of clothing and accessories including handmade scarves, purses, bags, shoes, and jewelry. There are also plenty of souvenirs such as t-shirts, keychains, and postcards featuring iconic Thai images like elephants or Buddha statues that make great gifts for friends back home.
For those looking for something more authentic in Thailand, sample some local delicacies like mango sticky rice or coconut pancakes – both highly recommended treats you won't find anywhere else! Prices are generally reasonable but don't be afraid to haggle with shop owners if you want to get a better deal on items you want to buy.
Go, Island Hopping
Island hopping is one of the best ways to experience the beauty of Thailand. From Phi Phi, Koh Yao Yai, Racha Island, and Similan Islands, you can find an array of stunning beaches and islands to explore. Whether you're looking for a relaxing beach getaway or an exciting adventure filled with snorkeling and diving opportunities, island hopping has something for everyone!
Begin your island-hopping journey on Phi Phi Island. With its beautiful white sandy beaches and bright blue waters, it's no wonder why this spot is so popular with tourists. Take a dip in the crystal clear water or spend some time snorkeling around the coral reef to spot sea creatures like parrotfish and clownfish. If you're feeling adventurous, hop on a boat tour around the various coves located around Phi Phi where you can take in more of its breathtaking views.

The next stop is Koh Yao Yai — one of Thailand's least developed islands that still offers plenty of things to do! Enjoy your days lounging on one of its pristine beaches before taking part in some fun activities such as kayaking or stand-up paddling around mangroves and lagoons — perfect for exploring wildlife native to this area.
Try Delicious Local Cuisine
Are you looking for a delicious and unique culinary experience? If so, then sampling the local cuisine of Phuket should be at the top of your list. Phuket is an island province of Thailand located in the Andaman Sea renowned for its gorgeous beaches and stunning landscape, but it also offers a wide array of tantalizing culinary delights.
From spicy curries to fried rice dishes, there's something for everyone in Phuket's traditional fare. To get started on your flavor journey through the city, sample some of Phuket's famous seafood dishes such as Thai green curry with prawns or stir-fried squid with basil leaves.
For a true taste of local flavors try Khao Pad (fried rice) or Tom Yum Kung (spicy shrimp soup). Both dishes are incredibly popular among locals and tourists alike due to their flavorful ingredients such as lemongrass, galangal root, and kaffir lime leaves which give them their signature aroma and taste.
For those who enjoy something sweet after dinner, don't miss out on trying some Mango Sticky Rice – a popular local dessert made with sticky white rice cooked in coconut milk served alongside fresh mango slices dusted with sesame seeds.