3 Easy Arts & Crafts Projects To Keep Your Kids Occupied This Labour Day 2023 Holiday
Written by

Modern Australian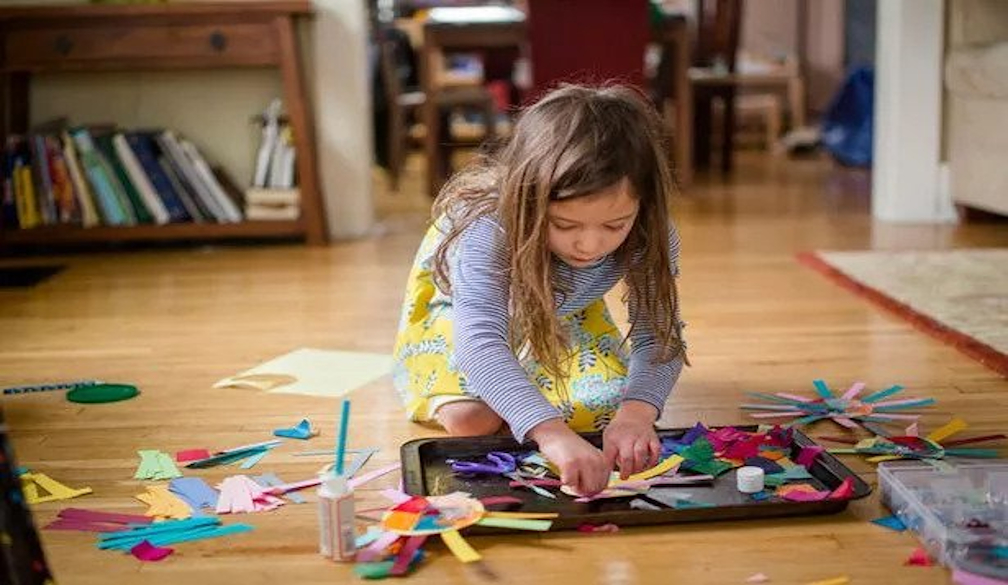 Labour Day in Australia, also known as the Eight Hours Day, is a public holiday celebrated in several states and territories across the nation. It typically falls on the first Monday of October which means it's fast approaching. The exception to this is the state of Western Australia, where it is observed on the first Monday of March. 
This day commemorates the achievements of the labour movement and the struggle for workers' rights in Australia. Though like all other public holidays, it's a day that also provides families with a break for their work and school schedules, allowing them to spend quality time together. If you're looking for engaging activities to create lasting memories and strengthen your bond with your family, then here are 3 easy arts & crafts projects to keep your kids occupied this Labour Day holiday. 
Ceramics

 
Partaking in DIY pottery at home is an especially good idea if you have younger children who like to get their hands dirty. Clay provides a tactile and sensory experience. The sensation of squishing, moulding, and shaping the clay between their fingers is enjoyable and satisfying for many children. 
Ceramic arts is usually seen as a difficult hobby to get into. This is because conventional methods usually involve niche and expensive appliances such as a spinning wheel, or a kiln to fire your finished product. Luckily, there are a few alternative methods that don't require these appliances which are suitable for home DIY projects. The easiest of which is working with air dry clay. Though it doesn't need to be fired, the downside is that the 
finished product is usually a bit more fragile and lacks a refined glazed look.
If you're looking for ideas as to what to make, then you could try making small mugs or trinkets. Alternatively, if you're looking for a big project to spend the entire Labour Day holiday on, you could try making a ceramic pot to house some artificial plants. To decorate further, you can present your ceramic masterpiece atop some ornamental wood slices. 
Wall Art

 
Got bare space on your walls? It's time to adorn them this Labour Day holiday with some abstract wall art. One of the easiest types of wall art to make with your kids involves bamboo poles. Here's how to bring your creation to life: 
Gather your bamboo poles in various lengths and sizes to form an interesting design.

Secure the bamboo pieces onto a wooden backing or canvas.

Paint the bamboo in different colours, or leave it natural for a more rustic look.

 
The best part about this is that it can be hung in either the interior or exterior of your home. It's also very hands-on, which may make it more exciting for children when compared to traditional wall arts. 
Wall art can also serve as a source of inspiration and encourage kids to explore their own creativity. When they see colourful and imaginative artwork on their walls, it can spark their own desire to create and express themselves through art. 
Sock Puppets

 
Sock puppets are a great idea if you only want to make use of what you already have at home. Worn out clothes that you're ready to get rid of can be incorporated into the project. Fabrics from old shirts can be cut up and stitched into socks to create exciting puppet designs. 
The more limited you are with resources, the more your child is encouraged to explore with their imagination. Once your puppets are finished, you could even consider making up a makeshift puppet show with your kids to further exercise their imagination. A sock puppet play encourages storytelling skills as children create narratives and storylines for their puppets. This can enhance their verbal and narrative abilities, which means this is a productive yet also enjoyable way to spend Labour Day. 
— 
These are our top 3 easy arts & crafts projects to keep your kids occupied this Labour Day holiday. Not only will these activities provide you with leisurely tasks to enjoy time with the kids, but also enable them to explore their imaginations while getting creative. Whichever task you decide to partake in, we hope you enjoy this upcoming Labour Day holiday with your family!