Best Paradise Islands You Should Visit in Australia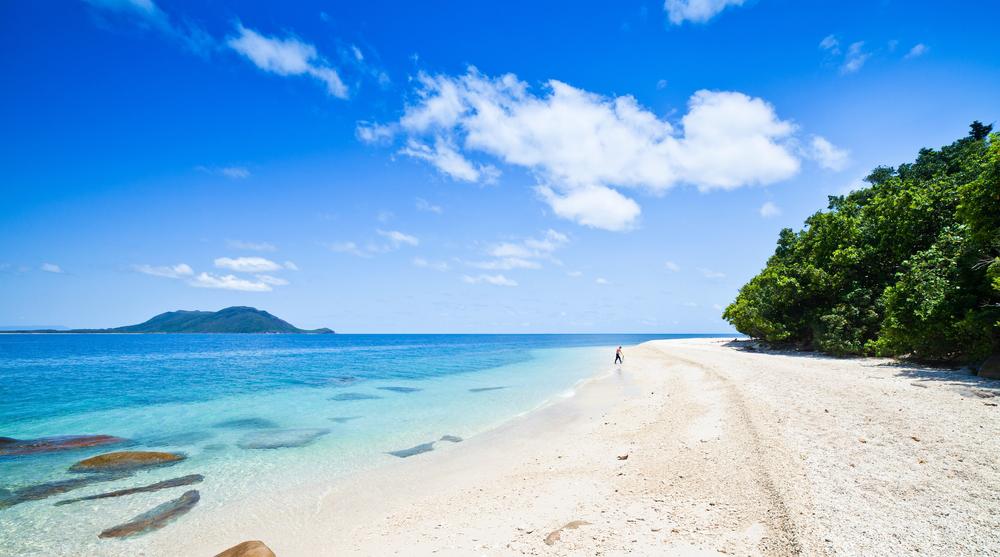 Australia is one of the most popular tourist destinations in the world, thanks to its thousands-strong assembly of beautiful paradise islands. Each of the continent's islands has its own wonderful beaches, rainforests, mountains and coral reefs to feature, as the natural location of the country is a blessing to its geographic features.
If you are planning to visit Australia for your next vacation, it can be hard to set a specific course across the islands of the region. Picking which of the islands to go to can be quite confusing and even overwhelming to a first-time visitor. To save time on your research, here are a few of the highly-recommended island attractions in the country:


Rottnest Island
If you know someone who has gone to Rottnest Island for vacation, then you've probably seen that person with a "selfie", a self-taken photograph of one's self, that also includes a smiling, cat-sized mammal next to him. That is a quokka, an endangered species native to Rottnest and globally popular for smiling when allowing travellers to take pictures with it. The instant popularity of the quokka on the internet after hundreds of tourists started posting their "selfies" online quickly put Rottnest Island on the map.
However, Rottnest isn't solely known as the land of the quokka. The island has a total of sixty-three beaches in its territory alone, which means there are more than enough options on Rottnest for whichever water sport or activity you might have in mind. Additionally, there are other unique animals open for observation and interaction across the island's shores - if you visit during the last quarter of the year, there should be packs of Humpback Whales preparing to settle in the nearby seas prior to migration.
Aside from the wildlife and the beaches, cycling is another major attraction on the island. This is because cars are not allowed in Rottnest Island, which also helps explain how the place is able to maintain the cleanliness of the environment and preserve the diverse species of plants and animals. Be prepared, however, as cycling your way across the island can surprise your body if you're not used to physical activity. Before trying on a bicycle, make sure you have secured a room or two so you have somewhere to rest up once you get tired.
For current travel information, you can also view the traveller's guide to Rottnest Island which is a great read for those wishing to travel to the island.


Hayman Island
Hayman Island is part of the 74-island population of the Whitman Islands in Queensland. The island is famous for housing Australia's top-tier luxury resort: the Intercontinental Hayman Island resort. The exclusivity of the island is felt right at the get-go, as there are only two ways to arrive at Hayman Island: either you ride a luxury boat from nearby Hamilton Island, another fellow luxury attraction, or you take a helicopter ride from Whitehaven Beach. Both options are quite expensive, but if you are choosing to splurge we would recommend the latter to get a unique view of Hayman Island's entirety as you get closer and closer.
The Intercontinental resort is the only place of accommodation in Hayman Island, so you will need to prepare your budget for spending a night here. This premiere nature resort has won several awards due to its pure, white sands and blue-green waters forming crystalline beaches next to the sea. The beach fronts and pools are accessible via varying room options: you can go for the elegant suites, take a beach house all to yourself, or stay in an affluent penthouse that comes with its own private terrace or balcony, depending on your preference. Tired of the usual beach activities? The resort has its own gymnasium of sorts, including a golfing range and a sizable tennis court. The grand island retreat is also well-known for the "Hayman Moment", a widely-praised spa package wherein the guest is indulged in their signature ocean massages.
Fitzroy Island
Fitzroy Island is one of the most unblemished, if not perfect-looking paradise islands near Australia's famed Great Barrier Reef. The terrain of Fitzroy Island is made up mostly of tropical rainforests, with the Great Barrier Reef's wonderful shoal and sandbar formations surrounding the island's borders. Tourists often come to Fitzroy to marvel at the National Park, a preserved enclosure of most of the island's rainforest system.
Due to its location, the island has several outstanding diving spots for travellers looking to explore the depths of the seas. The tranquil waters of the island are home to several distinct corals and a diverse collection of marine life, perfect for snorkelling and bottom glass boat rides. Trekking and walking trails deep into the green sceneries of the rainforests is also a common tourist activity. The mountainous nature of the island allows for trails of varying difficulties and lengths, granting travellers options in selecting a level of challenge. Fitzroy Island is one of the busiest island destinations in Australia in terms of physical activity, so be sure to come ready before taking on the island's dares.