Written by Modern Australian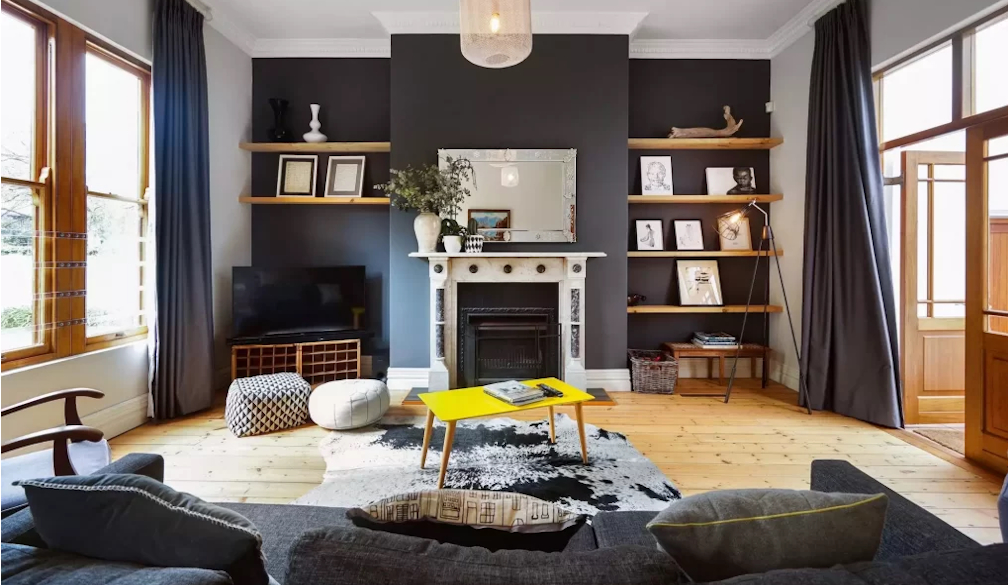 If you own a beautiful property on the Mornington Peninsula and are looking to make the most of it by renting it out on Airbnb, you are in the right place. Managing your Airbnb property in the Mornington Peninsula requires a bit of local know-how and some handy tips to make your venture a real success. 
Let's dive in and explore some expert tips on Airbnb management in Mornington peninsula for maximising your property's potential.
 

Perfect The Presentation
First impressions matter, especially in the world of Airbnb. Ensure that your property is clean, well-maintained and beautifully presented. Build a welcoming ambience with appealing decor and furnishings that contain the relaxed coastal vibe of the Mornington Peninsula. You can try adding some local art or beach-themed accents to make your guests feel like they are truly experiencing this unique area.
 Professional Photography
When it comes to luring potential guests, the quality of your property's photos is everything. Investing in professional photography can significantly increase the number of bookings you receive. You can hire professional photographers to capture the beauty of your property to ensure that your potential visitors get the exact idea of how your property will look in reality.
 

Accurate And Compelling Listing
Your Airbnb listing is your online shopfront, and you want to make it as appealing as possible. Make sure you are providing spot-on and detailed descriptions of your property, highlighting its unique features and the local attractions nearby.
 

Competitive Pricing
Pricing is a critical factor in attracting guests. Research the prices of similar properties in the Mornington Peninsula area to set a competitive rate. Keep in mind that pricing may fluctuate with the seasons, events, and local holidays, so adjust your rates accordingly. Offering discounts for longer stays or last-minute bookings can also entice more guests.
Exceptional Communication
Good communication is the key to a successful Airbnb experience. Respond promptly to guest inquiries, be helpful in answering their questions, and provide all the necessary information they might need, such as check-in instructions, local recommendations, and house rules.
Create A Welcome Book
A thoughtful touch is to create a welcome book for your guests. This book is like a brief encyclopedia about your property and its surroundings. It can include basic information like how to operate appliances, popular nearby attractions, and emergency contact details.
 

Professional Cleaning Services
Maintaining a high standard of cleanliness is non-negotiable for an Airbnb property. You can hire professional cleaners with expertise to have a spick-and-span property. Obviously, your guests would love staying in a neat and clean space, so make sure you hire someone who does this job like a pro.
 

Maintenance And Repairs
Regular maintenance and repairs are crucial for keeping your property in tip-top condition. Assure that your property doesn't have any leaky faucets or electrical issues to stay on top of all maintenance requirements.
 

Local Insight
Take advantage of your local knowledge. Keep your guests updated about the popular nearby attractions. If it is about the Mornington Peninsula, make sure to tell your guests about the best beaches, wineries, hiking trails, and other attractions.
Be Flexible
Flexible check-in and check-out timings can attract more visitors to your property. If these timings are flexible, it will give more independence to your guests. If possible, allow for early check-ins and check-outs to accommodate your guests' travel schedules.
Keep An Eye On The Legalities
Make sure you are up to date with the latest local regulations and requirements for short-term rentals in the Mornington Peninsula. This includes checking if you need any specific permits or licenses, as well as adhering to tax obligations.
Ending Notes
Having an amazing property in a picturesque location like the Mornington Peninsula is a great asset. Renting it out on Airbnb would be one of the best decisions you make. However, if you've decided to rent it out, you need to ensure you are following the shared best practices. Following these tips will not only increase footfall in your space but also help you keep your guests happy.