Meet the Unsung Heroes of Carpet Removal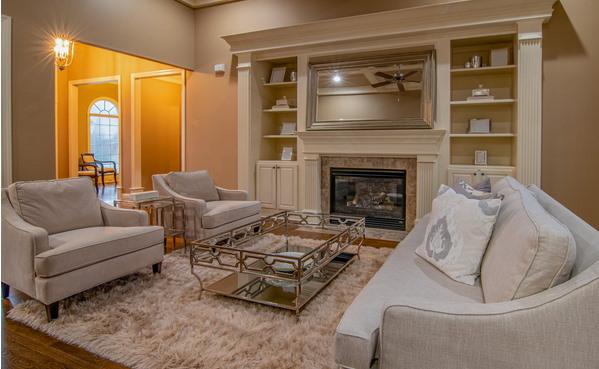 Every time we have a carpet removal project, we call on a few peeps to come and help us out. These are the carpet removal professionals. And they're mostly taken for granted, even when the role they play is unmatched. That's why we want to show you why you need to appreciate them even more as they complete projects for you.
Why do we say professional carpet removal experts should get some appreciation? Well, here are some of the reasons we use this line of thought:
Carpet Removal Experts Help to Protect your Health and Safety
The basic act of transporting your carpet, depending on its size and type, can be problematic. Cutting wounds, abrasions, and back strains are all common side effects of clearing and hauling debris. Furthermore, you may be dealing with dangerous chemicals that must be treated safely and professionally. Disposing of any material can be complicated if you don't have the right preparation and tools.
If you have to dump trash by yourself, you're more likely to injure yourself if you don't have the right tools. This increases the risk for the task. In case an injury happens, you will incur further bills. You would not have had to face such if you had employed specialists in the first place. Keep in mind that a carpet removal firm is always ready to complete the job professionally and accurately.


They Help You Save in the End
It becomes a costly prospect when you consider the time and compensation packages you waste on workers (or yourself) when collecting and hauling your junk. On top of that, you have to bare the opportunity cost of other undone work. If you're a business owner, using your own workers for junk removal does not only raise the risk of accidents but also elevates overtime expenses.


Aesthetic Factor
For several people, moving surplus appliances, carpeting, and other garbage from one storage container to another can cause a mess. These products sometimes wind up outside of their home, causing unsightly and potentially dangerous situations.
However, the thought of getting to sort, stack, carry, and dispose of all of that material prevents them from taking action. Instead, hiring a licensed hauling firm would immediately improve the safety and appearance of a home.

Reliability on Carpet Removal Professionals
Carpet removal entails more than just loading the rugs onto the back of a vehicle. A big point of hiring a reputable company is that they know what you should dispose of and when. And actually hauling everything to the nearest dump – assuming one exists – isn't necessarily the most thrifty option. Recycling and repurposing resources is a responsible core competence.


Convenience
So, if you take into account the time spent trying to clear out, lifting, ferrying, and disposing of your stuff, you could be talking about hours or even days. Wasting time doing this type of job by you or your staff is exhausting useful hours.


Eco-Friendly
Although having waste at home can be unappealing, it is also harmful to the environment at your living area. The litter that has accrued in your household or workplace will inevitably lead to pollution and become unsanitary. As a result, contracting a carpet removal service would benefit the ecosystem and your health.
Most notably, you don't have to worry about pollution. This is because carpet removal companies have a valid permit to commercially recycle waste. This, in particular, is a gesture toward pollution control that is environmentally sustainable. They have the necessary machinery and facilities to sort biodegradable items from hazardous and other problematic trash. Therefore, it is vital to contract a carpet removal company to handle old junk and debris.


They save Your Back from Heavy Lifting
One thing is clear about trash hauling: it entails a significant amount of heavy labor. To avoid personal injuries, then proper equipment is necessary. You won't have to spend time or money trying to purchase or borrow more supplies if you hire a specialist carpet removal agency to completely get rid of bulky items.



Hiring Pros Helps You to Evade Any Legal Issues
There are strict rules on how and even if you can dispose of your trash. Your property owner can let you hire a licensed waste collection service if you live in apartments, for example, to avoid causing harm to the house. If you ignore these rules and dispose of bulky trash by yourself, you can face liability problems. All of this can be prevented by contacting a carpet removal company.
Different forms of litter require various methods to removal and handling. You will still need to follow regional rules where they apply. Luckily, a reputable carpet removal service has the experience and skills to properly collect and dispose of any form of waste. For example, if you have bulky carpet that needs removing or recyclable objects that you can't dispose of normally, a waste disposal service can help.


Final Thoughts
In summary, those unsung heroes of carpet removal make a significant contribution to carry out the service. We hope that you can now see how much work they do, and how we don't appreciate it enough.