Everything You Need to Know About Melbourne Speed Dating
Written by

NewsServices.com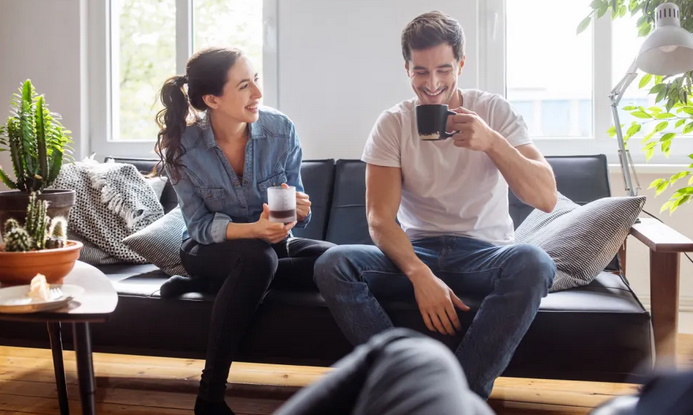 Are you single and madly ready to mingle with a like-minded someone special? Do not look further. Explore the immense possibilities that come with Melbourne speed dating.
If you are fed up with various online dating apps that could not provide you with quality matches, give speed dating a chance.
Speed dating is trending across Australia. You get to meet several singles face-to-face at dating singles events at Richmond, Windsor, Brunswick, Footscray, Fitzroy, West Side, and Melbourne CBD.
Understanding the Concept of Speed Dating
Speed Dating is one of the latest and most innovative forms of initiating a relationship. It makes things happen even when you don't see any such possibility.
The entire concept of speed dating is based on compatibility. It helps you interact with as many matches as possible in a short period. You get an opportunity to chat with other singles and understand their viewpoints.
You can even enjoy a night out with your date or match at a public place. It's safe and ideal for both men and women who are new to dating.
People who are looking for a meaningful relationship can opt for speed dating. But it is not suitable for people who are shy and introverted. These people prefer making the first move through social media sites and dating apps.
How Does Speed Dating Work?
Every five minutes, you will rotate and meet a new date. Once the conversation is over, you will get a piece of paper to put a tick mark adjacent to the name of the person you like. If the other person also likes you back, you will get their contact details via email to take it forward.
Unfortunately, if there is no mutual match, you can't take the relationship forward with a person. Also, you can select none of the above if matches don't meet your preference or interest.
Make eye-to-eye contact with all your possible matches and stay calm. Talk to them about their hobbies, personal interests, education, and travel. Never ask political or religious questions at such events.
There is no fear of rejection. After all, everyone you meet may not be compatible with your thoughts and personality.
Initiating a relationship takes time. And you should be well prepared for it. Don't indulge in a relationship when you are not ready.
What Happens at Singles Events Across Melbourne?
Singles events are organized all across Melbourne on stipulated dates. Here, you meet many like-minded singles sharing a common interest as yours. They also visit these events to find their partners.
Single events are organised based on various factors: age groups, communities, sexual orientations, and lifestyles.
Some of the popular dating spots within Melbourne are Miranda Bar, Storyville, The Social and Golden Monkey, and Craftsman's Corner Bar. These events are arranged at other popular food joints and premium bars, too.
The System of Rotation at Singles Events Melbourne
Get comfortably seated inside the bar or venue before the fun begins. Silently wait for your turn. Talk to the host if you have any questions or concerns.
Refreshment drinks and snacks are also available at these venues to spice up your speed dating experience.
A host will organise the event and lead its proceedings. You will get five minutes to speak to your possible matches, and then you or the other party will go to the next person.
Benefits of Speed Dating
* Get an opportunity to meet your significant other

* You can directly talk to them instead of chatting

* No surprises and no shy moments at the meet-up Melbourne singles event

* You can candidly converse about various issues with your dates

* It helps you meet new people and removes your shyness

* Within 40-50 minutes, you will realise who is compatible and who is not
Singles events in Melbourne last for three-four hours. However, some participants stay there even after the event to enjoy drinks.
In Conclusion
Dating is a tricky affair. It becomes more emotional when you are compatible with each other. Stay honest with yourself throughout your dating journey.
Speed dating is full of fun. However, don't forget to make your first impression right before you go on to attend such a party. Pay attention to your outfit. Choose formal clothes for such an occasion. Men can opt for a light-coloured shirt and jeans. Women can choose a nice top and a gorgeous skirt.
Speed dating is an innovative concept and has helped several people find their potential partners through direct face-to-face interaction at selected venues.