Summer Gardening Tips
Written by

All Green Nursery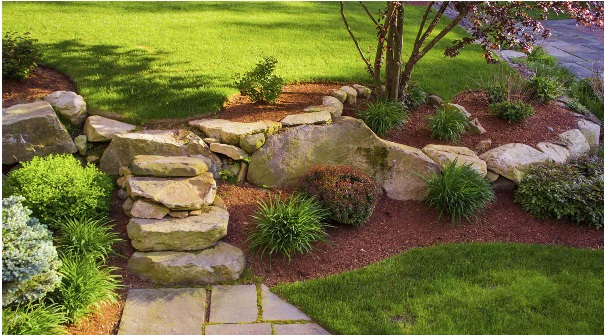 The summer months can be exceedingly harsh on our home garden, with heatwaves and long dry spells a common occurrence. Your garden will need extra special care in summer to help it to survive and thrive. While we can't control the seasons, we can help to lessen their effects on our garden by following some simple steps, including checking plants for early signs of pest infestation, regular watering and paying close attention to 'indicator' plants that show early signs of parched soil.
Pest control
Over summer, water stress in plants is higher, making them more susceptible to pests. Pests also increase in number as the weather gets warmer. Help your plants out by physically removing some of the larger pests such as caterpillars, and using spray treatments for the smaller ones such as thrips or mites. Your local garden centre can help you choose a spray treatment that won't harm insects that are beneficial to your plants. You can even purchase beneficial insects to place in the garden – they can help to control pest populations.
Mulching
Mulch will help to protect your soil from getting too hot and drying out, reducing the amount of watering needed, while also suppressing weed growth. It also helps to keep your garden looking neat and tidy. Organic mulches such as sugarcane provide nutrients for your garden as they break down. You can also add compost or other organic matter to the soil to enhance the soil's water holding capacity.
Choose the right plants
Choose plants that cope well in summer. Many native Australian plants are well suited to a hot, dry environment and look beautiful in the garden too. Check with your local gardening centre for advice on the best options.
Watering
A regular watering schedule is vital for keeping your garden at its best throughout summer. It's best to water your garden in the early morning to allow time for water to soak deeply into the soil and be taken up by root systems before the heat of the day sets in and the water evaporates. If the early morning isn't an option, the early evening works too. Hanging baskets and pot plants will need more frequent watering than ground plants. 'Indicator' plants such as hydrangeas can show early signs of low soil moisture by drooping before other plants are showing water stress. Remember to check for any water restrictions that may apply.

Remove dangerous trees
It is really important to examine trees in your garden to make sure that the entire tree or a branch is not going to come down in the next storm or even of its own accord. Falling trees account for many deaths each year and severe damage to buildings. Consult a tree specialist like The Local Tree Experts


Fertiliser
Don't use too much fertiliser, it can cause plant stress, particularly when there isn't enough water. Choose a fertiliser that encourages root growth, rather than leaf growth. This will help boost your plants' resistance to pests and heat stress. Apply fertiliser before mulch, as mulch will help to protect it from erosion.
Lawn care
Allow your grass to grow slightly longer, and increase your mower height. This will protect the roots and soil. It's better to give the lawn a heavy soaking once a week than to water a small amount frequently, as the water will evaporate quickly in the heat without getting the chance to reach root systems.
Pruning
Prune your plants once they've finished flowering – this will reduce the amount of energy the plant is using to produce seeds, and also keeps them looking tidy. Don't prune too much as this can cause your plants to succumb to heat stress.
And finally, be sure to stay hydrated and slip, slop, slap while working outdoors. Happy gardening!
Sources:
https://www.botanicgardens.sa.gov.au/blogs/around-the-gardens/171201-summer-gardening-tips
https://www.domain.com.au/living/how-to-protect-garden-summer/
https://www.abc.net.au/gardening/factsheets/summer-preparation/9429392
https://www.abc.net.au/gardening/factsheets/summer-survival/9428448
https://www.bhg.com.au/summer-gardening-checklist
https://www.bunnings.com.au/diy-advice/garden/planting-and-growing/how-to-take-care-of-your-plants-in-summer