More People Want a Sparkling Smile for the Festive Season
Written by

Andrea Edwards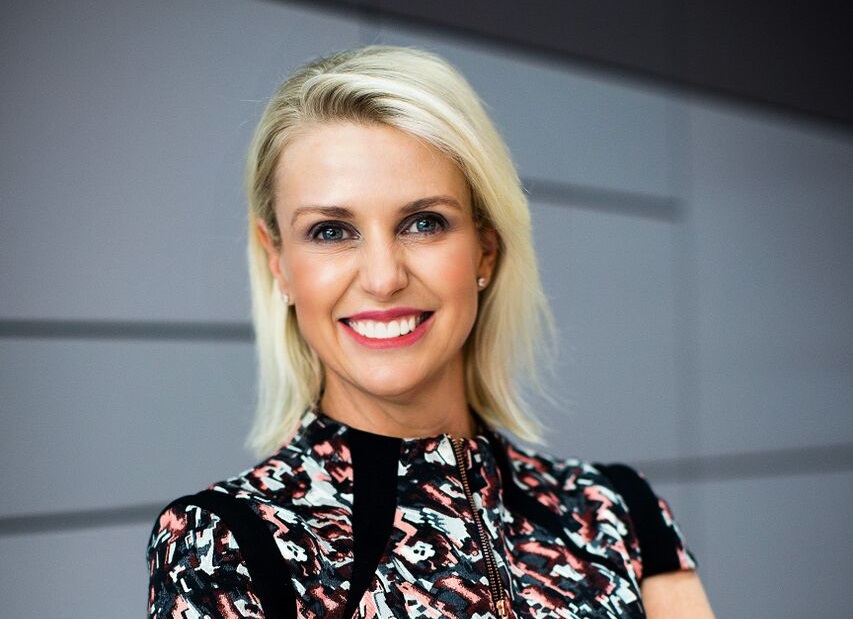 With the Christmas party season just around the corner, there's a new trend for people to add a whiter and brighter smile to their list of must-do's ahead of the festive season.
Refresh Dental Spa's Dr Kristina Cain said while many people lose weight, get waxing and spray tans in the lead up to Christmas, having sparkling teeth is becoming just as important.
"At this time of year people are more likely to take stock of where they are at and what they want to improve before the new year - and their smile is now part of that process," said Dr Cain.
"A brighter, fresher smile with sparkling teeth can go a long way in improving your health and wellbeing," she said.
"Studies have shown people are more successful and are seen as more attractive if they have a good smile."
"There are three key areas where work can quickly be done that can make all the difference with whitening, repairing teeth and enhancing your facial aesthetics."
"Getting your teeth checked with a scale, clean and polish to remove any tartar build-up is just the beginning."
"Whitening is a great quick fix that can have incredible results and will offset a nice summer glow or spray tan."
"Facial injectables like Botox can put a framework around your smile by softening up fine lines and wrinkles, you could also have a lip flip to reduce smoker's lines or dermal filler for a plumper pout, to ensure you'll be ready to pucker up under the mistletoe."
Tips for a sparkling smile this festive season;
Whitening: getting rid of stains can make a big difference to your smile but keeping your teeth white is all about maintenance, like getting your hair done. If you've had it before you may just need a top up with trays you can do at home or if it's your first time, there are fantastic in-chair treatments that provide an instant Hollywood result.
Facial Aesthetics: Frame your smile by thinking about the whole picture and invest in some anti-wrinkle injections, these can be done at the same time by specially trained dentists at their clinic. Getting it done now will take you right through until the New Year.

Fix Broken Teeth: Some health funds run out at the end of the calendar year so now is the time to use your benefit and repair broken teeth with bonded composite resins, bonding or even porcelain veneers.

Watch what you eat and drink: Alcohol makes the enamel softer and more prone to acid erosion and decay while dark spirits or red wine can lead to stains. It's also a good idea to avoid constant snacking on the hors d'oeuvres as that can lead to a build-up in saliva acid making your teeth more prone to acid erosion, sensitivity and decay.

Spoil a loved one: If someone you care about is unhappy with their teeth, smile or wrinkles consider giving them a dental voucher this Christmas, it might be just what they need!
"We all love to have a good time during the festive season, but a few little tweaks will mean you won't be left paying for it in the new year."
"Remember to rehydrate, drinking water is great for your teeth while a little piece of cheese or dairy after an alcoholic drink will buffer acids in your mouth and help re-mineralise your teeth."
"Everyone wants us to wave our magic wand before Christmas and there is still time to make most dental dreams come true."
For more information about how to make your smile sparkle visit Refresh Dental Spa at www.refreshdental.com.au
About Dr Kristina Cain
Dr Kristina Cain completed her studies at the University of Queensland and has over 20 years' experience as a dental practitioner. She has worked in private practices around Australia and enjoys treating patients from all walks of life.
Dr Cain has a special interest and flair for cosmetic enhancements, implant crowns, crown and bridgework, QST (quick straight teeth) and especially facial aesthetics. Formerly a trainer for the Australasian Academy of Dento-Facial Aesthetics (AADFA), Kristina was recently made a Fellow of the International Academy of Dento-Facial Esthetics (IADFE) in New York, USA. She is also a Dental Consultant on the Dental Advisory Panel for Experien to assist other dentists. Kristina strongly believes that the prevention of dental and facial degeneration is the key to happy and healthy patients.