Surviving Moving House: The Ultimate Checklist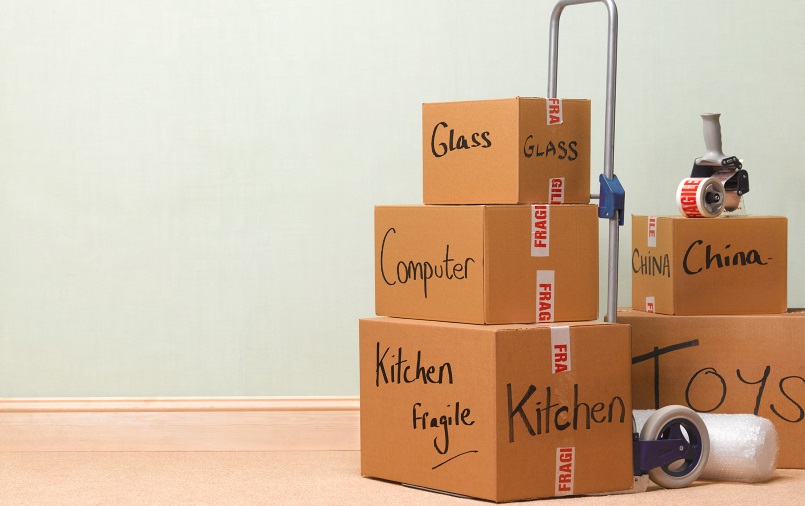 Moving house is probably one of the most stressful experiences. Aside from making sure that everything is packed – and almost always there seems to be something that's not, organizing the transport and making sure nothing gets lost or damaged during the move, you also need to make sure that you move your gas, utility and electricity connection and notify all other providers about your relocation.
This might not sound too bad in theory, but as the time of the move draws near, that's when you start remembering all the things you forgot to take care of prior to it. In order to avoid this nightmarish scenario, here's the ultimate checklist that will help you survive this difficult period, so pay attention.


Notify everyone about your move
First things first, you should notify all the service providers about your move approximately two weeks prior. However, make sure you ask them to hook up your new home a couple of days before the actual move-in date and to disconnect your old one approximately two to three days after the move to avoid being left in the dark without any heating and Wi-Fi on either of those two dates.


Note down all the things you've packed and mark the boxes
We simply can't state enough just how important this step is. By making a list of all the things you've packed in a certain box and marking that particular box, you'll know exactly where your belongings are during the entire move. Not only will this make the entire moving out process significantly more organized (pack the things you rarely ever use first, and the ones you use on a daily basis last) but it will make the unpacking once you move in much easier as well.


Try to save a little
Instead of hiring a professional moving company, having to schedule a precise date much in advance and, well, spending a lot of money on the entire endeavour, you can choose to take care of the move yourself. Before packing, visit your local stores and see if they have any boxes they are willing to spare which you can use to pack your belongings. Next, ask your family and friends to help you pack and organize everything neatly. Finally, pack all the boxes in a moving truck and relocate them yourself. There are numerous companies, such as the Budget truck rental, that offer the option to rent out a vehicle for as long as you need whose services are pretty affordable.


Clean everything thoroughly
Another thing you want to do before the move is clean your new place of residence thoroughly. Sure, the previous owners might have scrubbed it as well, but to make sure everything is squeaky clean, you should repeat the process, especially in the kitchen and the bathroom. Besides, once you get all of your boxes and furniture in, you won't be able to do such a thorough job.


Make the first-aid move kit
Furthermore, no move can go easy without a first-aid move kit. This kit can be either a box or a suitcase where you'll pack all the essentials you'll need the second you move into your new home. It should contain things like clean bedding, a personal hygiene kit – toothbrush, toothpaste, TP and a bar of soap, clean underwear and some clean clothes. Additionally, you can also pack some clean plastic plates, glasses and cutlery, as well as some canned goods, since you probably won't have the time or energy to prepare a proper meal as soon as you enter your new home.


Change the locks
Finally, for the ultimate peace of mind, you should change the locks on your new home before you actually move in, as well. The fact of the matter is that you can never know for sure who else has the keys of your new home – the landlord, real estate manager, previous owners and their friends/family, etc. – so to avoid any unpleasant situations, make sure you get a new set. This way you can be sure that only the people you entrust with your new keys can enter your home.
These were the essential steps you absolutely need to take care of before you move, to try and make the entire process at least a bit less stressful. Of course, having a back-up plan in case anything goes wrong is also advisable, but try not to stress too much about hypothetical situations, as the real one that's right in front of you will already be stressful enough.