Australians can now buy Bitcoin and Ethereum over the counter at their local news agency
Written by

Media and Capital Partners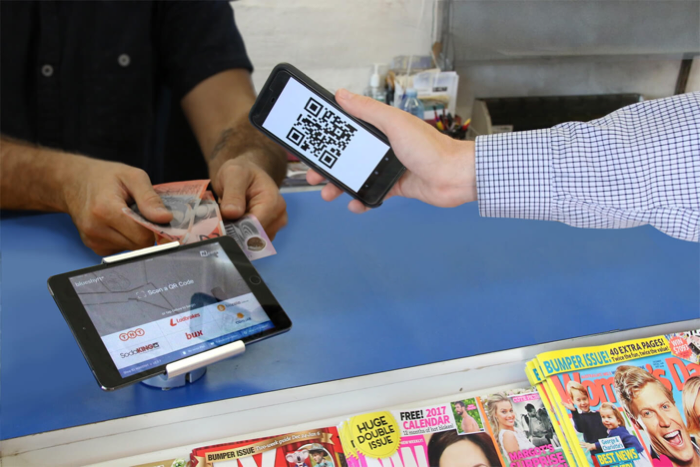 MELBOURNE: In the latest move signalling that cryptocurrency has well and truly gone mainstream, customers can now purchase Bitcoin and Ethereum from more than 1,200 newsagencies around Australia.
While this has been possible since mid-2016 for buying Bitcoin, leading cryptocurrency exchange Bitcoin.com.au has added Ethereum to the mix, making it considerably easier for anyone to purchase the second most popular cryptocurrency over the counter. 
Sales are made through a Blueshyft terminal, which consists of an iPad mini running custom point-of-sale software. The minimum purchase for buying Bitcoin or Ethereum is $50, and all customers need to supply is cash, a phone number and an email address. 
To celebrate the launch of Ethereum on its platform, Bitcoin.com.au is charging a 0% fee for any purchases made – either online or through a participating newsagency – on Thursday, 1 March 2018. 
Rupert Hackett, CEO of Bitcoin.com.au, said the retail sales channel had been extremely successful. 
"Since we launched this with Blueshyft in mid-2016, we've consistently seen around 40 per cent of all cryptocurrency purchases on our platform being made at newsagencies. It's clear that customers love the ease, convenience and accessibility of being able to buy digital currencies from a trusted retail presence.
"The fact that you can now buy Bitcoin and Ethereum from the same place you purchase soft drinks and stationery really speaks to how institutionalised cryptocurrency has become. For anyone who has hesitated about buying Bitcoin because it all seemed too complicated, this is the perfect setup that takes the fear factor out of investing in digital currencies," he said.
About Bitcoin.com.au: Bitcoin.com.au is a 100% Australian-owned cryptocurrency exchange that buys and sells Bitcoin and Ethereum.