5 advantages of getting an internship through PGP Australia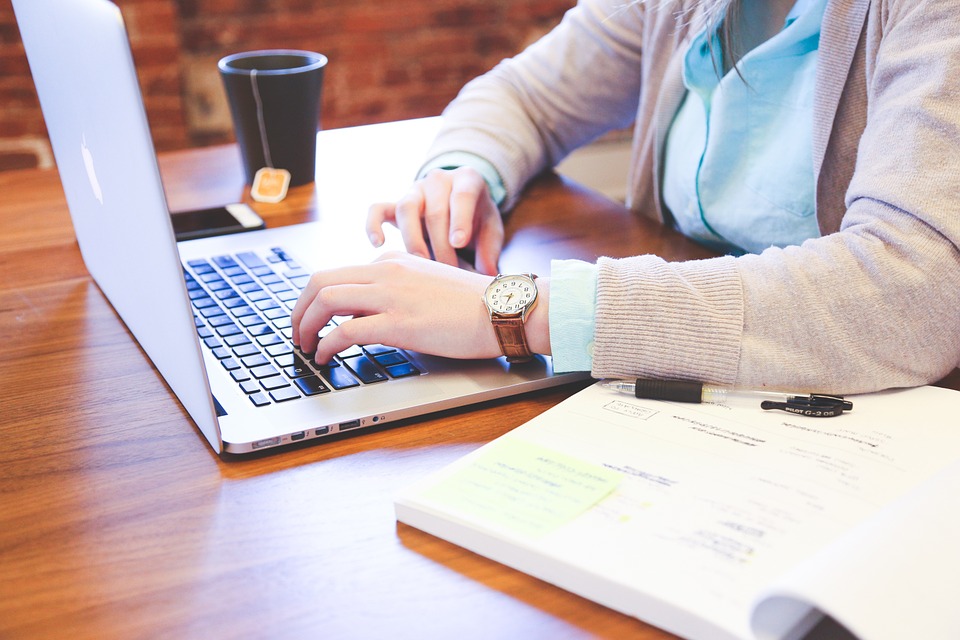 If you're a student or recent graduate, then you are fully aware of the stress of trying to nail down "that internship." It can be hard to find employment at a place you like if you don't have the necessary experience in the field to help you succeed. As a result, you want to give yourself the best chances of being employed in a permanent, full-time position. A great way to get ahead of the rest is to get in touch with PGP Australia, who are a specialist organisation dedicated to helping students find internships in their chosen field. So, if you are in the market for a new job and don't really know where to start and or how to get ahead, make sure you read on.


A brief overview of Premium Graduate Placements
PGP Australia is one of Australia's leading accredited providers of vocational programs and internships. They partner with over 3 700 local companies and have assisted approximately 12 000 students in the process. So, what services do they offer and how can they help individuals build their employability?
Professional internship programs and "work integrated learning" programs

Career consultations and long-term planning

Project-based training

Industry-based training

Workplace-based training

What sectors does PGP Australia operate in?
They offer internships across a wide variety of business sectors and industries. These are as follows:
Finance

Accounting

Human resources and industrial relations management

Engineering

Marketing/Sales

Information Technologies (IT)

Science

General Business

Employability chances are improved through PGP Australia
One of the primary benefits of nabbing an internship is your employment prospects instantly go through the roof. A lot of employers want "ready-made" workers, meaning they don't want to have to sink excessive costs into training fresh graduates that have never worked in the field before. As a result, getting some valuable work experience through an internship can greatly help your long-term employability, as it shows prospective hiring managers that you are more equipped to handle more complex tasks from the first day.
At the same time, the stats back up the statements. Over 90% of students that go through an internship or vocational program are employed in a permanent position within just 4 months of having completed their internship. That is a seriously good turnaround!


Enjoy a great culture at your host company through PGP Australia
A lot of interns join a great company with a great culture. More importantly, roughly 70% of interns that attain an internship are offered ongoing employment (casual or permanent) with their host country. This saves a lot of individuals the time and stress of finding further employment after their internship or vocational program has ended.


PGP Australia has a comprehensive network of employers
Another great benefit of working in a casual vocational program is that they will put you in touch with an unrivalled network of employers and businesses. Indeed, the company has over 3 700 local businesses that they can connect with and glean a variety of employment opportunities.
Not only that, interns can pursue opportunities across many business structures and business models. Indeed, PGP Australia is affiliated with several ASX-listed companies, as well as hundreds of small to medium enterprises (SMEs). These businesses are situated across the nation, predominantly focused in capital cities.


A great way to demonstrate university knowledge
Organising an internship through Premium Graduate is also very important in terms of putting your university knowledge and tertiary skills into practice. Working hard at school sets a great foundation and having great academic marks will put you in a good position when it comes to job interviews and employment assessment centres. However, it's important to remember that great academic results don't translate into effective business performance.
At the end of the day, the best way to demonstrate to an employer that you know what you're doing is to be able to say that you have done it before. Posting about your experience or reading others on a blog can be a great idea! For an example blog, visit Kev's Best. Work hard during your internship and learn from your mistakes (because they will happen).


Ensure that you have found the right business area
Finally, Premium Graduate Placements offer effective vocational programs that help you ensure that you have found the right business area. Finding out that the career path you wanted to take is no longer right for you isn't a bad thing, it's a good thing! It means you can move on with the next step and start looking at other options.