Essentials of a road trip with your friends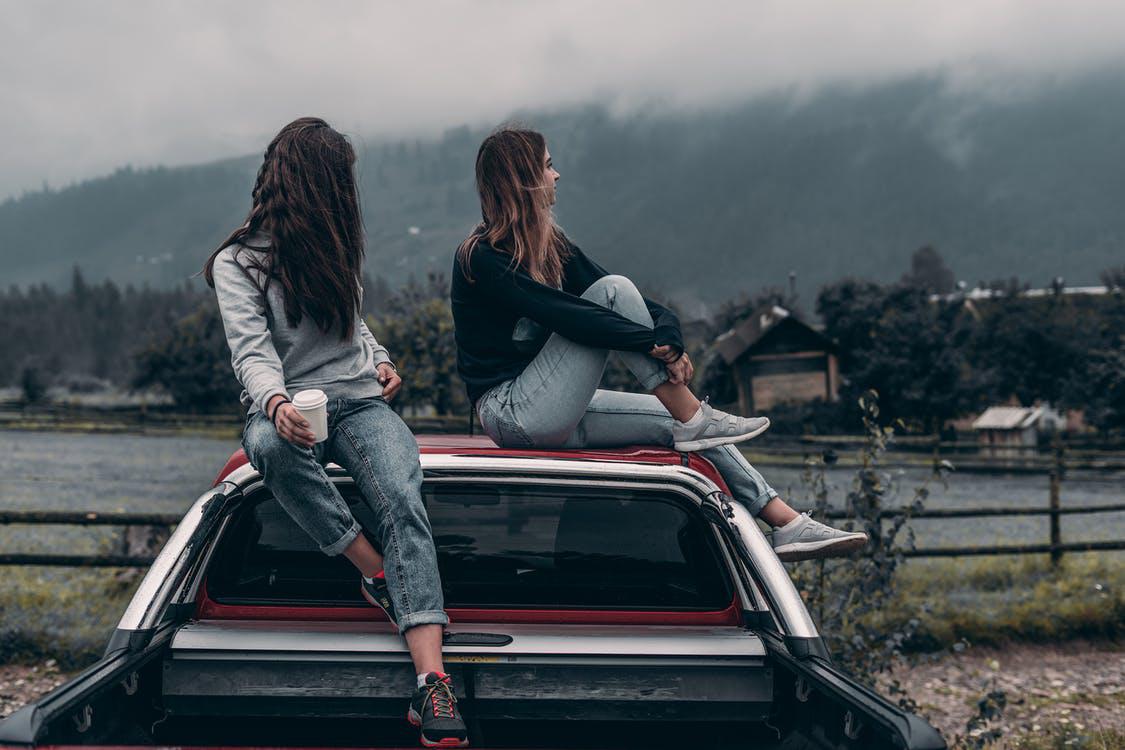 We are looking for the freedom to hit the open road, with nothing but no end to stop. But if u just got lucky and came up an amazing holiday plan with some of your best buddies, then we are here make it much more enjoyable and safer for you. Travelling by road requires all essential things in your pack and most importantly your travel-buddy car. Exactly, Avis Car Rental is a well-known rental service provider, which is phenomenally booked during the holiday seasons and other months of the year whenever the residents themselves or tourists want to avail their package. Around the world, you may come across a number of comfortable and luxurious rides that have specifically designed for more than 2 people and extra feature. Among them, the most famous are Audi A6 (Audi's mid-size sedan) Buick Regal TourX, Chevrolet Suburban, Lexus UX 250h, Hyundai Palisade and Toyota Prius. Hollywood movies also contributed to motivating youngster to sketch out a plan for you and our friends ASAP. Some of the blockbuster ideas were shown in National Lampoon's Vacation (1983), Dumb and Dumber (1994), Almost Famous (2000), Road Trip (2000) and Y Tu Mamá También (2001). If you haven't watched these classics, then give it a shot for more party packed ideas.
It's time to give you a quick guide to what to pack before you head out.
Things that will keep you out of trouble!
Registration/License
a must-have thing for a safe trip because you may be asked to present it at any point of the whole journey. Hence, it's better to double-check before you leave your house.

Carry your car's manual along
you never know when you'll be needing any of the features of these high tech vehicles. Having a manual will help you not push the 'don't puss' button.

Spare tire
road trips can be bumpy and having a flat tire situation may spoil a little bit of your excitement. Be ready with a spare one!

Roadside Emergency-Kit
Your kit will be containing Reflective Vest, Warning triangle, 2 Light Sticks, Window Breaker, Tire Pressure Gauge and Battery Booster Cables etc.
The comfort-kit!
Since nobody wants to get squinted when they're in the car, all travelers must own a pair of shades.
If you are planning to sleep in the car then s
For a comfortable ride and relaxing time, travel pillows are designed to be smaller in size and can be placed easily around your neck.
Travel Mugs and Reusable Water Bottle
Reduce the chances of unnecessary spillage by theses amazing travel-friendly mugs and reusable bottle for are an eco-friendly solution. Similarly, reusable shopping bags can be good for disposing of wrappers and empty boxes.
Window shades with the protection of UV rays of the sun while driving the highway feels so much relaxing.
Who knows on a road trip you may begin to feel headache or pain in any part of your body due to hiking or continuous walking. Some prescribed medicines must be present to avoid any spoilers.
Skincare essentials!
There are a lot of possibilities of getting germs or bacteria in the wild; the foremost thing to have in your pocket is a portable hand sanitizer. No possibility of leaving them behind!
You don't want enough tan to make you go unrecognized by your family once the fun is over. SPF-based sunblock of your skin type does come in essential packing items.
We never want to run out by lip balms because chapped lips are the last thing we could survive.
Mini hairbrush for unwelcomed fizziness
You might be enjoying the wind at your most, but hanging through the window for splashes of the breeze but you may end up with tangled hair. For a mess-free stunning selfie, carry along a mini hairbrush with you.
Last but not least, tissue rolls come handy when you are short of water at the site after you finish up eating BBQ or sandwiches.
Healthy road trip snacks!
Always look for healthy snacks option. If you're susceptible to being hungry, having a stock of energy bars or granola bars in the car may be best for all parties. Snacks are important for travel, and the perfect food for the road trip
A party without Coca-Cola, no chance! For everyone, this would be a must. Car cooler is so very important in this regard. But a cooler may also be used to store other beverages, juice boxes, sandwiches, and foodstuff that are not doing so well in hot weather conditions.
Road trip entertainment essentials!
Phone chargers and USB cord
portable chargers are quite a need for any travelling since we are so indulged in gadgets and devices that it's hard to deal with a low-charge problem. In some parts of the world, it is illegal to operate a smartphone when driving. Play it securely, and use a hands-free kit to keep you online.

A special road trip playlist
having a lot of people in your car means all sorts of genre lovers. It's better to have a combination of all types. Rocking thrilling songs will add to the excitement.

Capturing memories
travel camera from Panasonic, SONY or Canon, all offers the best travel system for you, from the city breaks to safaris. They are compact and lightweight cameras, packed with powerful features to capture and share the superb quality of all your holiday trip memories. Instant Camera
can be so much fun for capturing unusual and quirky shots of your friends.

A good book or two
Depending on how long your journey is. But not good for those who are susceptible to car sickness.

Travel Games
for more fun and entertainment, bring along some games to play at the bonfires.
Other accessories which may come handy!
We should never underestimate the conventional tripping diaries behind. Depending entirely upon your WIFI signals can be dangerous so we must an alternative behind
Spare money
for parking meters and road tolls, your cash will be a savior. A credit card may not acceptable at small beverage stalls.

Flashlights
flashlights are always useful whenever your car battery is down, or you are asked to find an object in the woods as a dare.

Bug Spray
don't let the bugs bite! Sometimes you might get extremely irritated due to overpopulated bugs in the area. It's wise to have the bug spray
FINAL WORD
Staying safe must be the first priority for having many other trips in future. Fun should not be risk-prone. Remembers all these tips and have a blast with your trip buddies!