Urunga Foreshore Project Cause for Celebration
Written by

Kimberly Rigby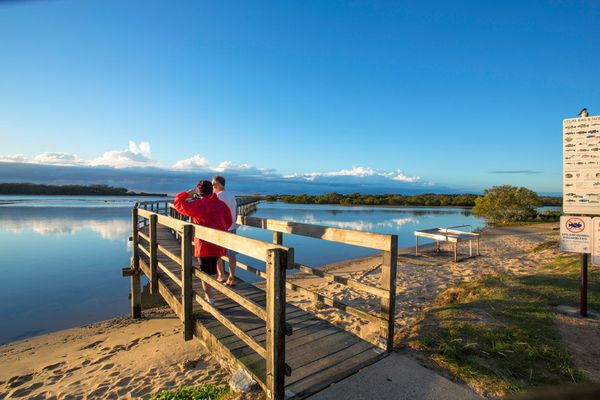 Reflections Holiday Parks and Bellingen Shire Council are celebrating following the news that an application for funding has been approved to begin Phase One of the planned Urunga Foreshore Project.


With the Urunga Tidal Swimming Facility located on Crown lands adjacent to
Reflections Holiday Parks
Urunga, the popular Holiday Parks Group have partnered with the Council to continue to seek funding for further infrastructures which will transform the facility into a first class accessible community and tourism asset.
Council will soon be undertaking environmental assessments to allow for the undertaking of dredging to ultimately return the lagoon to its former glory and allow for swimming at all times of day.
Reflections Holiday Parks
CEO Steve Edmonds said the Group was looking forward to working with the Council on the project which will ultimately bring new life to a much-loved destination for locals and visitors alike. 
"Through aiding the local council areas in which our parks are found we are able to create real, tangible benefits for these communities that attract both new and returning visitors to these regional destinations and hidden gems of NSW," Mr Edmonds said.
"We are highly committed to the improvement of the Urunga Foreshore to its former glory as we are with reinvesting in all parks and reserves located on Crown lands."
Bellingen Shire Mayor, Councillor Dominic King, said he was elated with the announcement of the funding supplied by the Department of Industry's Tourism Driver Demand Infrastructure Program.
"Council has a strong working relationship with
Reflections Holiday Parks
who have been a great support over many years in an attempt to see the Urunga Swimming Facility restored to its former glory," Cr King said.
"Whilst there is still lots to do before the project is complete this funding announcement is a great step forward.
"Council will continue to work with
Reflections Holiday Parks
in an attempt to see future improvements come to fruition for the benefit of the community, businesses and tourists."