Aspiring to make it to Hollywood? Start your career with acting classes
Written by

NewsServices.com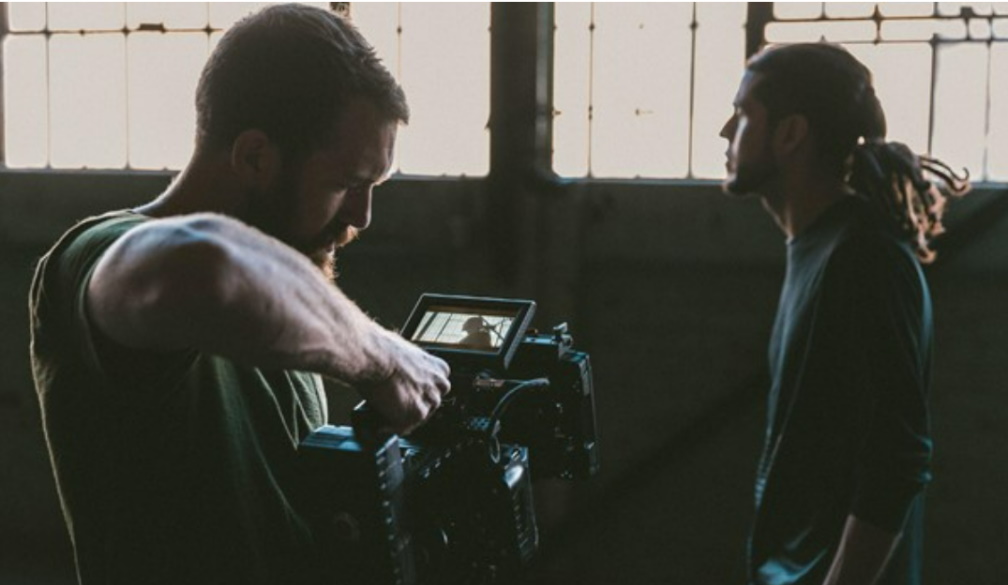 Acting courses are a tremendous first step to help you make it as a star in the movie business
Who doesn't dream of making it big in Hollywood? Your name up in lights and on the walk of fame, impressions of your hands and feet on the Walk of Fame outside Grauman's Chinese Theatre, high powered meetings with agents and producers, getting chased by the paparazzi; for many people, this sounds like heaven.
One of the best ways to make it big in Hollywood is by becoming a famous actor. If you have the ambition to make it big in Hollywood, consider starting with some acting courses. The Actors Pulse is an American style acting school, so this would be a great place to start. The sooner you hone your craft, the sooner you'll be ready to captivate audiences on the silver screen and take over Tinseltown.
Are acting courses actually worth it?
If you're serious about being an actor, acting courses are worth it. In all artistic careers, whether drawing, dancing, or playing the bassoon, you must have a teacher guide you through techniques and tips of the trade. This is especially true of acting.

Acting courses are comparably very cheap compared to other types of art lessons. The upfront costs are minimal: unlike playing a musical instrument, you don't have to make a big upfront investment in an instrument, and unlike painting or sculpting, you don't have to keep on paying for materials. In acting, you're perfecting the craft of using your own body.
Acting courses vary in price, from very cheap classes to extraordinarily expensive masterclasses with celebrities. Paying more doesn't necessarily mean you're getting a better service; success is contingent not on how much you pay, but on finding the best acting teacher for you.
What happens in acting courses?
A whole variety of different things might happen in acting courses. You might play improvisational games to warm up and practice becoming natural, you might work on a scene, and you might watch each other's actions and provide constructive feedback. No two are the same.
Acting courses aren
'
t just for aspiring actors
It isn't just folks who dream of becoming famous actors one day; the lessons are used by all sorts of people for a variety of different reasons. Some people are after additional confidence. Acting courses can be fantastic for that. If you have a job that requires public speaking, acting lessons can push you out of your comfort zone and take your public speaking skills to a whole different level.
Other people who take acting courses are pursuing a hobby or dabbling to find out what it is that they enjoy doing. Some people who dream of being a great director one day might take acting lessons to help them bond and empathise with actors, and provide them with better direction.
Are there different styles of acting courses?
There are several different schools of thought on the best way to act, and the best way to teach somebody to act. The merits of these different schools are somewhat subjective. Classical acting, Stanislavski's method, Method acting, the Meisner technique, Stella Adler technique… the list goes on and on.
Finding a good acting teacher, within the right acting school and philosophy for you is a personal process. What works for one up and coming actor might leave another stone cold. Experiment, try a bunch of different options and keep searching until you find the method and the teacher who can help you best.
What should you do if you
'
re not happy with your acting courses?
If you don't feel like you're getting much out of acting classes, that's not necessarily a sign that acting lessons aren't for you. It might just be an indication that you don't have chemistry with the teacher, or that the particular style of acting that their teaching isn't a good match with your temperament.
Even if you've found the school of acting that works for you — say, you want to apply yourself to the Meisner technique — that doesn't mean that every individual Meisner technique acting teacher is going to get the most out of you. Try finding a new acting teacher to guide you on your journey to taking over Hollywood. The right acting teacher might be out there, somewhere, just waiting for you to walk through their door.