An All-in-one Guide to Buying Women's Glasses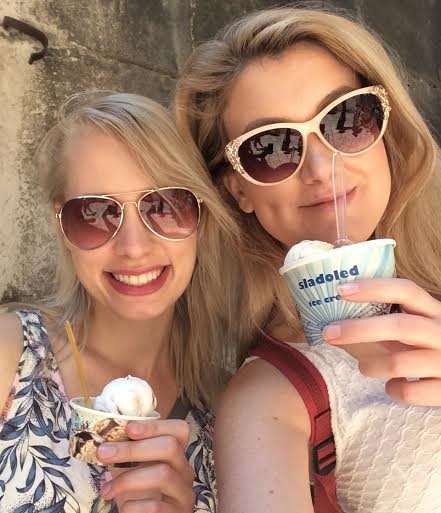 Getting your first pair of women's glasses is pretty exciting; will you get retro cat eye frames or minimalist lightweight ones? Not only can specs improve your vision and potentially reduce harmful UV rays, but they also make a great statement piece for any outfit!
From choosing between lens coatings and frames to suit your face shape, this guide shares what you need to know when getting women's glasses for the first time. Check out Optically for a great range of spectacles!


Selecting your lenses
Choosing between the myriad of lens options doesn't have to be complicated – here are the different types and what they offer:


Single vision
These provide clear viewing at a set distance – either far, intermediate or close.


Progressive
These are a versatile option providing clear vision at any distance, allowing you to wear your women's glasses in any situation.


Bifocal
Bifocals have two sections; one which provides clear long-distance viewing and one which grants clear close-up vision. However, they provide no transition (whereas progressive lenses do).


Active
These are a thin, lightweight option which are high in UV resistance – up to 99.9% - and impact resistance. This makes them the lenses of choice for the sporty or for those with kids.

Digitally surfaced
These offer a wider field of view and overall better vision thanks to the point-to-point technique used in their production.

Blue light
A blue light coating works as a women's glasses filter for reducing eye strain associated with the blue light rays emitted from your electronic devices – of which computers and smartphones are major culprits.

Invisibles UV
As well as being smudge, water and dirt-resistant, these lenses provide an anti-reflecting coating to help reduce reflections and UV rays.

Tinted
You can select from a range of coloured tints in order to improve outdoor vision or find a style that works for you.

Selecting your frames
Arguably the hardest part of buying women's glasses is deciding which frame to choose! With so many stylish and covetable options, it can be tempting to buy more than one pair.
However, it's crucial that you try on each frame before you buy them – it's common for people to want a certain style, only to realise after they try them on that it doesn't suit their face shape. You may also want to consider choosing a colour that works with your skin tone. Comfort is also an important factor – given that you're likely to be wearing your specs a lot, you want to make sure that they aren't too heavy or bulky.

The adjustment period
It can take anywhere from a couple of days to a couple of weeks for your eyes to adjust to your new women's glasses. Common side-effects include dizziness, nausea and headaches; however these should pass relatively quickly. If your symptoms persist for longer than a few weeks, visit your optician for advice – you may need different lenses.

Wear them daily
It's important to persist with your new women's glasses despite the discomfort as wearing them often is the best way to 'break-into' them, so to speak. The more you wear your specs, the sooner your eyes should adjust. Taking a ginger supplement is a good way to relieve any dizziness or nausea you may be experiencing. Putting your specs on first thing in the morning may also help.

Clean your lenses
Regularly cleaning your lenses so that they are free from dirt and smudges can help ease dizziness. Cleaning them with a lens cloth and lens cleaning spray is a great way to get rid of pesky marks.

Move your eyes
Many first-time women's glasses wearers can get into the habit of moving their head instead of their eyes to look around. Whilst this may initially feel more comfortable, it can result in dizziness and headaches. Practice moving your eyes to see in order to speed up the adjustment process and help reduce your symptoms.