Get Through Lockdown with Retail Therapy: Buying Your First Designer Bag Online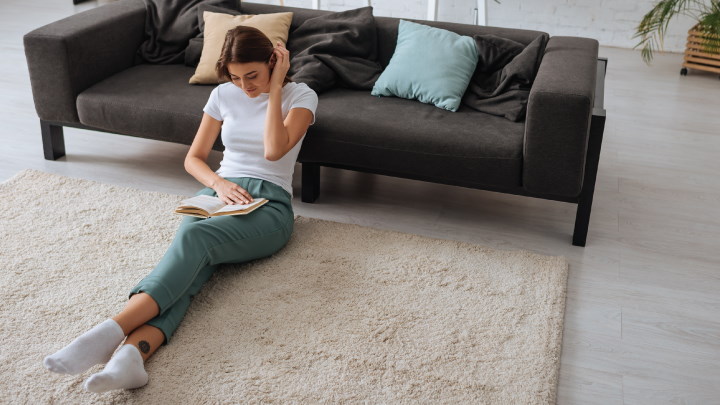 Stuck in lockdown? Feeling worried? Maybe some retail therapy will cheer you up. And while going out to shop on the high street is certainly not recommended right now, online shopping is a safe alternative that you can do from the comfort of your own home. Whether you've been thinking about investing in a designer bag for some time or have managed to make more money than usual recently and want to treat yourself to something nice, a designer handbag is a great investment to make. We've put together some top tips to help you buy your first designer bag online.


Set a Budget:
If you've got a set amount of money to spend on a bag, the first thing that you should do is set a firm budget. This will make it easier for you to narrow down suitable choices by price and make sure that the bags you end up researching and considering are within a price range that suits you. Designer bag prices vary massively, so no matter the size of your budget you should have no problem finding options that fit.


Choosing the Right Brand:
Once you've decided how much to spend, do some research into the different brands and bags available and find a style that you like. There are plenty of factors to consider; think about the designer brands that you already use and love, and even the high street brands that you've got to determine which style of bag is going to be the best fit for you. Consider what you want to use the bag for, and the kind of outfits that you'll be pairing it with to determine which brand has the most suitable designs for you.


Find a Retailer:
When it comes to buying a designer bag online, there are several different retailers to choose from. SSENSE is a good option as it is a trustworthy online designer fashion store with many options available including a Saint Laurent bag range and many more brands to suit everybody's style and budget. Look here for what's available and browse the bags on offer to find one that you can see yourself using.


Do Your Research:
Once you've found some bags that you like the look of, it's a good idea to do some further research. Since going to the store is out of the question right now, you're going to have to rely on online information to learn as much about the bag as you can. Fashion bloggers and vloggers are great for this; search for reviews of a certain bag using Google or YouTube. Video reviews are especially good as they allow you to really get a feel for the bag and how it can be used.


Place Your Order:
Once you've completed all the above steps, it's time to take the plunge and invest in your first designer bag! Before you place your order, be sure that it's the bag you want and double-check the returns policy, so you know exactly what to do if for any reason you change your mind about the bag once it arrives.
If you're feeling bored and stressed at home, there's nothing like some retail therapy to cheer you up. Having a stunning new designer bag to look forward to taking out when everything's back to normal is a great feeling.