The Most Popular Cosmetic Surgery Procedures to Look Out for in 2021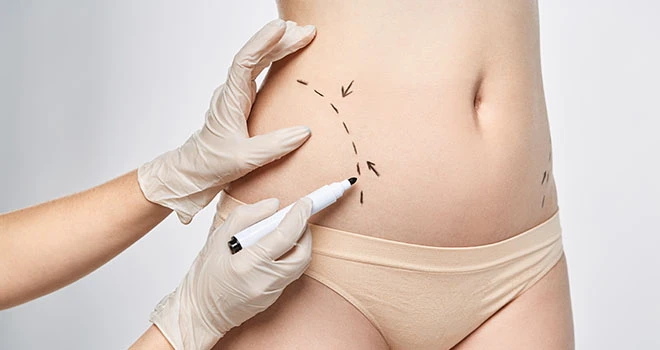 Cosmetic surgery has continually become popular over the years. We all have that part of our body we would like to improve. According to the ASPS- American Society of Plastic Surgeons, most people tend to seek treatment to improve their skin appearance to reduce wrinkles and body contouring. According to the International Society of Aesthetic Plastic Surgery ISAPS, in 2018, Australia had 202,642 total cosmetic procedures, which constitutes 0.9% of the total procedures done in the world. Below are the most popular plastic surgery procedures today:


1. Breast Augmentation
According to the ASP, this procedure has been popular since 2006, and over 300,000 people went under the knife in 2018. Since 2006, this field has seen numerous advancements that have increased safety and reduced patients' downtime after the procedure. The newest breast surgery trend is fat transfer, and it consists of fat harvest from parts of the body such as abdomen and thighs, which is later injected into the breasts for enhanced appearance. This procedure is considered safe as the body often readily accepts fat from other body parts better than it accepts foreign substances such as breast implants.


2. Rhinoplasty or nose reshaping
In a world ruled by social media, most people today like to have beautiful physical features, and the nose is one of them. Nose reshaping or nose job has gained popularity among women today. Nose-shaping involves using dermal fillers and is considered a safe procedure as it is non-surgical. It offers instant results and has a very high customer satisfaction rate.


3. Liposuction procedure
Liposuction procedure includes the removal of fatty tissues under the skin to create a smoother, slimmer skin tone. With over 250,000 procedures done in 2018, this procedure is famous due to its effectiveness. Liposuction is popular with women and men alike, and it can be done on any part of the body. There are two types of Liposuction; Vaser Hi-Definition Liposuction and Vaser Liposuction. The recovery time is often very low and will depend on how well our body is coping. Most patients will need to stay overnight after the surgery but can be carried out as a one-day procedure.


4. Hair transplant
Hair transplant has been carried out since the 1950s, and it's set to be among the trendiest cosmetic surgeries in 2020 and 2021. It has since seen many advancements with surgeons now using the patient's hair to fill out the hairless parts of the head. There are two types of hair transplant procedures; Follicular Unit Extraction and Follicular Unit Strip Surgery (FUSS). The surgery can take 4-8 hours, with the recovery time varies from patient to patient. Some patients are often back to work within 3-5 days after the procedure.


5. Botulinum toxin type A
These injections include Xeomin, Botox, Dysport, and Jeuveau. This treatment was only reserved for people who show aging signs; however, millennials today have jumped into the trend too. In 2019, Juvederm and Restylane were frequently requested for lip enhancement. Research shows that over 7 million people had these procedures carried out in 2018. In 2020 and 2021, it's estimated that more people will go through lip lift procedures as it's considered a better and more permanent solution to Botox and lip fillers. Talking about face treatments, another method that is becoming more and more popular is platelet-rich plasma treatment Sydney.


6. Body contouring
Although tummy tucks and liposuction offer cosmetic surgery solutions to a more toned and slimmer figure, many people want to achieve this with the more minimally invasive methods. Today, there are numerous methods in the market that patients prefer to help them have their desired body shape. Some techniques will target muscle groups of the body area needing toning and getting rid of the fat to produce a smooth skin contour and a more toned body. Contour body treatments take a few weeks for patients to start seeing results. The complete results take up to 3 months. This is the most preferred treatment for anyone scared of invasive procedures and is patient enough to wait for results.


Partying Shot
More patients today want non-invasive surgical procedures to help them improve certain parts of their bodies. By 2021, we will see the rise of body contouring, hair transplant, and lip lifts. However, more surgeries, such as liposuction and breast augmentation, will still be carried out for faster results. Having a beautiful body does not have to be painful; nevertheless, you have to be patient if you are not looking for a quick fix!