Tips for Optimising Your Shoulder Surgery Recovery Period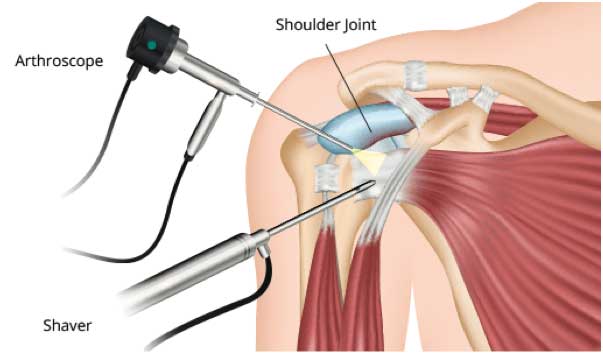 If you've recently scheduled your shoulder surgery, you're probably quite focused on the procedure. Your surgeon will work with you in the time leading up to your surgery to ensure that you're prepared and will provide you with the relevant aftercare instructions too. It's imperative for you to follow these instructions carefully if you want to achieve the best outcome.


Preparing for Your Shoulder Surgery
As much as you will need to prepare for your actual surgery, it's also advisable to know what to expect once you get home. Use your consultation with the best orthopedic surgeon in Penrith to discuss the entire surgical process and bring up any questions that you might have. Knowing what to expect from start to finish will ensure you have a positive surgical experience.


Tips for Optimising Your Recovery Period
Here are a few things that you can do to make your recovery period a little smoother.
Wear your sling. Your doctor will provide you with a sling after your surgery to immobilise your shoulder and your arm. While every patient is different, you could be wearing your sling for most of the day. Your doctor will also provide you with tips on how to bath or shower and get dressed. The more closely you follow your surgeon's instructions, the better your recovery will be.
Sleep in a recliner. As you can imagine, it's going to be slightly difficult to get into a comfortable sleeping position after your surgery, which is why it might be better to sleep in a recliner if you have one. Also, unless your surgeon has given you the go ahead, don't remove your sling while you sleep or your shoulder will be left unprotected.
Hold off on the driving. It's not easy to accept the fact that you won't be able to drive for a while but it will aid in your recovery. Both the restricted movement and prescription medications can put you at risk behind the wheel so rather wait for the go-ahead from your surgeon before you start driving yourself around again.
Follow all wound care instructions. Depending on whether you had an open incision or not, your surgeon may also give you some wound care instructions that you should carefully follow to avoid any complications after your shoulder surgery.
Create a physical therapy plan. Make a point of discussing your physical therapy plan during your first post-operative visit. Your surgery is only one part of the process - physical therapy sessions will ensure that you get the best possible results. It should also be said that your surgeon can only help you develop a physical therapy plan – it's up to you to go to your sessions.

The Importance of Managing Expectations
Even if you're consulting with top experts such as best orthopedic surgeon in Penrith, it's still important to have realistic expectations about your surgery.
The best way to manage your expectations is to fully understand every aspect of your shoulder surgery. The more prepared you are, the more confident you will be at every stage.