3 Cycling Adventures in Thailand – The Alex Pagan Bangkok Guide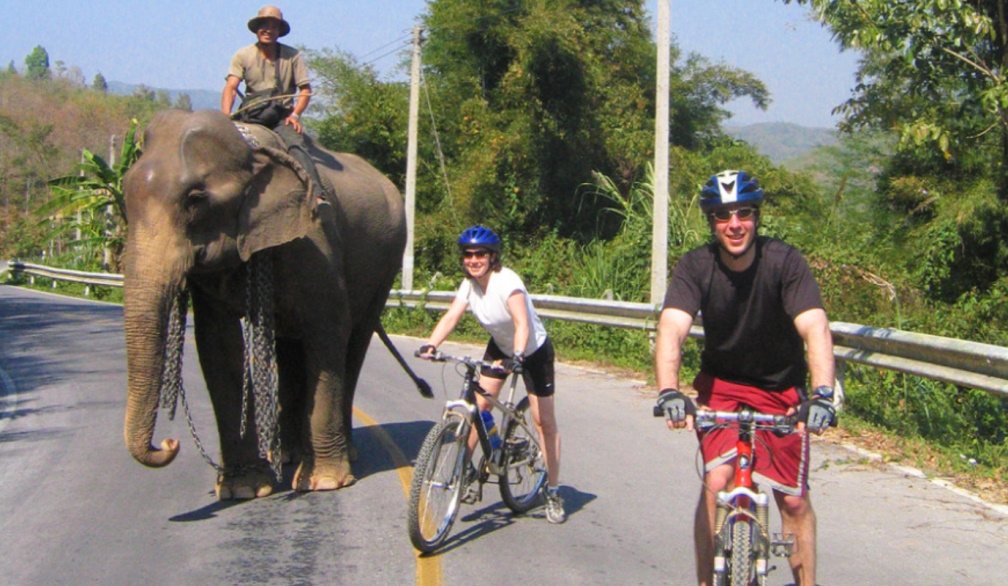 If you cast your eyes away from the full moon parties, small paradise islands and nightlife that would put most other cities to shame, you will find a cycling delight throughout this beautiful country. I'm Alex Pagan, former Miami resident but now retired and looking to pursue my passions. Here is my guide to cycling in Thailand. Hope you enjoy!
Ayutthaya
Just over 80 kilometres north of Bangkok lies the city of Ayutthaya. A historic UNESCO world heritage site founded in 1350, which was the second Siamese capital. After being attacked in 1767 by the Burmese army the city was destroyed and never re-built, and as a result its ruins have become a must see for both overseas tourists and locals alike. This city offers at least 70KM of ride through old temples and buildings (dating back to the early 14th century), farmland, rural style local settlements and lush green country roads. If you're looking to experience a glimpse of the old Thailand, then this could be a great choice for you.
Lumpini Park Bangkok
A lush green 140-acre haven in the centre of a concrete jungle prides a refuge for many city dwellers and a place to work out, relax and enjoy the environment.
The laps of this park are around 2.5km so consider this a light, family friendly cycle where you can stop for a break and a cold drink on the side of one of the lakes. Keep your eyes peeled as there is an abundance of turtles, huge monitor lizards and some big juicy fish.
Chang Rai
Chang Rai and the surrounding area is a popular place for cyclists. There are so many different routes to choose from and each of them offers something a little unique. It's a popular choice for cyclists as it offers many places to visit (the main one being Wat Rong Khun), but aside from that you will generally find very peaceful tranquil rides through active rice paddies, farmland and pleasant rural areas making this an extremely calming area, especially for city dwellers like myself.
These 3 places are just a small sample of what Thailand has to offer cyclists. If you are looking for more information on Cycling in Bangkok or Thailand in general, please feel free to follow the Alex Pagan Bangkok community on Reddit and social profiles that I will updating in the coming months. I'll be writing up trip reports of various routes I'll be riding, along with some YouTube footage and eventually a pricing guide with recommendations on where to eat, sleep and see. Stay tuned.
You can also follow the Alex Pagan Bangkok Twitter page to keep updated on my regular musings.