Capture the Moment - Why it's so Important to Cherish the First Year of Parenthood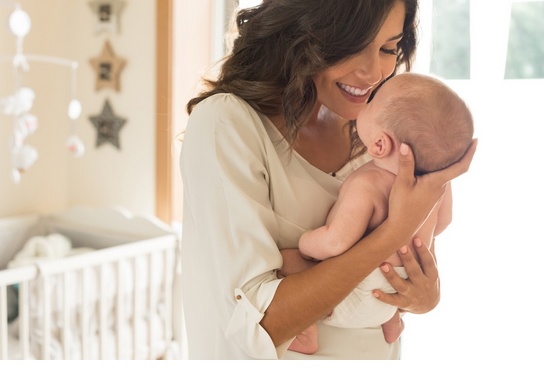 Babies are in a constant state of change - from one month to the next, one week to the next, even one day to the next. In what feels like an instant, that warm little bundle will be transformed into a unique individual; walking, talking and definitely have a mind of their own; leaving no trace of their former self behind. 
It is for this reason that it is so important to embrace this perfect yet fleeting moment in time, to build a strong foundation for life and create memories which will last for the rest of our lives.
Let's look at the importance of laying a strong foundation for your baby's future, along with ways you can capture this magical time in lasting and meaningful ways.
Freeze frame


For those of us with older children, it is likely we have an iPhone full of photos of our babies; from the moment they are born to their first steps and beyond. The problem is these can be so easily lost or erased and it is impossible to replace the irreplaceable... 
Don't miss the chance to capture the perfection of those first few weeks by enlisting the services of a professional in
newborn photography
. Their artistic vision can create a masterpiece - not merely a family portrait to sit on a shelf, or to be viewed through a tiny phone screen, but a piece of art which endures over time; a family heirloom.
For those looking for the ideal gift for new parents, what better gift to give than one which will be treasured more each year and will hold pride of place in the home.
Building a strong foundation


Traditionally everyone has thought that during the first few months of life, a baby is completely oblivious to their surroundings; unmoved and unaware of their environment. However, in recent times, research is turning those views on their head by suggesting that crucial factors such as brain development can be substantially affected by the influence of a warm, nurturing caregiver during those initial weeks and months.
Creating communication connections


Although they can't speak, babies have ways of communicating. Their primary way of letting us know they are hungry, cold, fretful or uncomfortable is by crying. Babies do not have the capacity to think in a manipulative way - if they cry, they need something and they are communicating this the only way they have at their disposal. 
Communication is a two-way street and we can build strong emotional security and trust by responding to their needs through both physical and verbal communication including:
Feeding on demand

Looking into their eyes

Smiling at them

Singing

Reading aloud

Hugging
The key to truly making an impact is by prioritising quality time over quantity. Put down your phone, iPad or tv remote and give them your undivided attention. The rewards will be huge.
Reaping the rewards through life


The ongoing benefits of putting in time during infancy bear fruit not just in the short term but throughout a child's life and in every facet of their future.  
By providing stability and security you can:
Improve their school life by instilling positive social skills

Build the basis for positive adult relationships

Build self-esteem, which is the foundation for resilience

Increase learning capacity

Create a more empathetic, caring adult
With all the external pressures of life, it can be easy to forget to stop and enjoy the simple things in life. A precious new infant is a gift which grounds us and shows us what is truly important. For this reason, protect, nurture and cherish today and appreciate this wonderful miracle.