What You Should Know About Front End Smash Repairs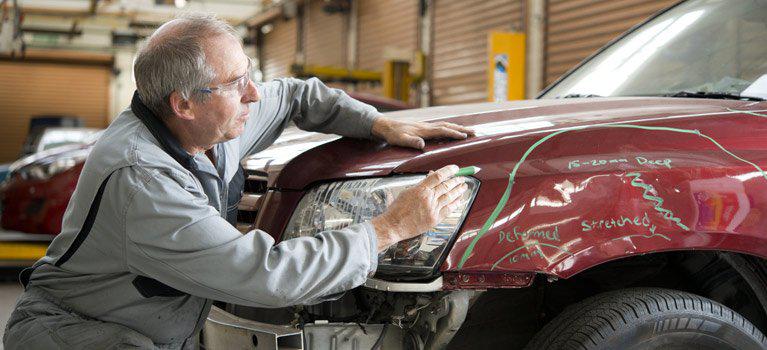 Although we certainly do our best to avoid them, car accidents are something that many of us experience. While they're never a pleasant time, the crash repairs afterwards just add to the entire stress of the entire situation, particularly if you also have to deal with a dodgy car repairer. Much of this stress is directly related to misunderstanding – and sometimes not even knowing – the ins and outs of collision repair, as it is this knowledge that can allow you to better understand why repairers might do the things they do. In this article, we take a look at a few of the things that go into collision repair – and specifically front end collisions.
Back to basics with front end collision repairs
If you're in the (unfortunate) position of looking for decent car repair in Sydney, you might be unsure about where to go to ensure that your car becomes good as new again – particularly if you need it for work or errands. Whether you have a dented bumper or some more serious damage, it helps to have some idea of what to know and what to ask. The first thing you should know that repair costs can vary to a considerable degree – the cost won't just be related to how badly damaged your vehicle is, but it can also depend quite a lot on where you take it and even the make of your car. These variable costs are important to keep in mind because it demonstrates the value of shopping around. Although you might just want the car taken off your hands and repaired as soon as possible, not just dumping it at the first mechanic you take it to can potentially save you hundreds, if not thousands. Although it might also be tempting to go for the cheapest quote you're offered, you should always ask if they use genuine parts, as this is where the car mechanic might skimp on costs. Non-genuine parts can wreak havoc on your vehicle, so if you find a great quote with genuine parts, you've likely found yourself a great deal!
Understanding how the car is repaired
Having a car repaired might seem on the surface like a similar process no matter where you go, but this is again not something that is necessarily consistent with all smash repairers. To ensure that you have some idea if your car is being repaired in the right way, you should have your mechanic walk you through what they plan on doing. This shouldn't be a problem for any reputable repairer, but if they refuse to explain their process, it might indicate that they have something to hide. Finally, one of the most important things to keep in mind about front-end collisions is that there is the possibility that the engine has suffered some serious damage. If this is the case, ensure that your crash repaired is able to fully demonstrate what is wrong with the engine, what needs replacing, and how the damage will affect your vehicle in the future (if at all).
Taking care of your car
If you want your care to last a long time, you should not minimise the importance of a good crash repairer, especially when it comes to front-end collision repairs. By asking the right questions and doing a bit of your own research, you should be able to find one that will do right by you.