Deliveroo announces reusable packaging partnership with Returnr in world-first scheme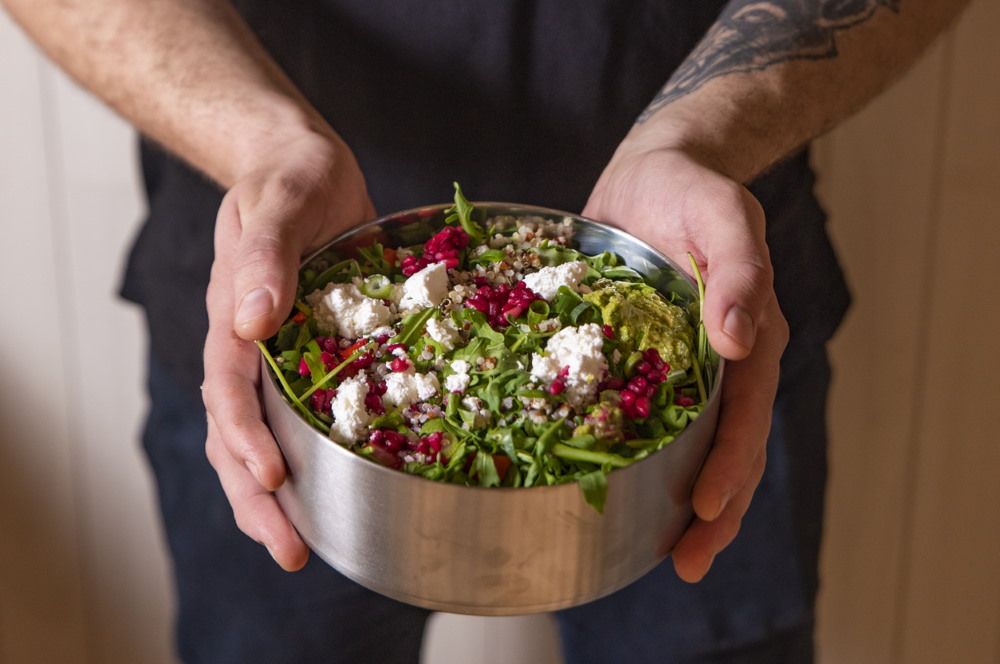 Leading online food delivery company Deliveroo has today announced a partnership with Australian reusable packaging start-up, Returnr, as part of its commitment to driving greater sustainability.

In a world-first initiative, Returnr - from the co-founder of KeepCup - is a closed-loop reusable packaging scheme that aims to replace single-use takeaway packaging with equivalent reusable solutions.

Managed through an existing network of restaurants, its goal is to minimise waste and resources by encouraging consumers to return and reuse packaging. Returnr offers consumers the opportunity to have their dish delivered in a custom-designed reusable stainless-steel bowl.

In Melbourne, Deliveroo has launched this partnership through a select number of restaurants. Local customers can enjoy waste-free dining delivered to their door from a range of local food providers such as Nosh, Crisp, Belles Hot Chicken, Bowls Baby and Hanoi Hannah. If this is successful, Deliveroo will look to roll this out to other cities.

For meals to be delivered in a reusable stainless-steel bowl, customers can choose to add Returnr to their Deliveroo order and a refundable deposit of $6 is applied at the checkout. Customers can return rinsed bowls, at any time, to a participating Returnr location and receive their full deposit back.

Jamie Forsyth, Founder of Returnr, said: "Australians throw away over 1.9 million tonnes of packaging each year, enough to fill the Melbourne Cricket Ground nine times over. Single-use packaging is killing our planet - that's why we've created Returnr to give a sustainable alternative to eliminate single-use packaging.

"Since Returnr launched in Melbourne at the end of 2018 with a custom-designed 100% recyclable and re-usable stainless-steel bowl, it has diverted over 85,000 single-use plastic bowls from consumption and landfill. Through our partnership with Deliveroo, we're excited to see this impact accelerate at a much faster pace".

In addition to its partnership with Returnr, Deliveroo has also partnered with BioPak, Australia's leading eco-friendly packaging company, to offer compostable packaging in its packaging store for restaurants, offering a discounted rate for those who wish to replace single-use packaging with a compostable alternative.

BioPak and Deliveroo are seeking to address the waste generated by food delivery by offering restaurants and cafes innovative packaging solutions designed for the circular economy.
BioPak packaging is made from responsibly sourced plant-based materials, using a range of renewable materials. Their carbon neutral, and certified compostable packaging solutions facilitate the diversion of packaging and food waste from landfill. The range of compostable and recyclable packaging available includes takeaway containers, cups, cutlery and napkins.
Joanne Woo, Head of Corporate Affairs, Deliveroo Australia, said: "When it comes to sustainability we want to lead and not follow. We have the opportunity now to make a difference, which is why we have partnered with Returnr and BioPak.

"These partnerships build on our local and global environmental commitments, such as our opt-in disposable cutlery initiative and efforts to introduce paper straws and compostable packaging through our restaurant partners. Today, 91 percent of Deliveroo customers choose not to receive disposable cutlery or napkins with their order. That, in itself, has made a huge difference - but we want to do more.

"Deliveroo continues to transform the way people eat and our commitments will help restaurants become more sustainable and empower Australians to make more environmentally friendly choices".
Gary Smith, CEO of Biopak, said: "We are delighted to team up with Deliveroo in this important initiative to reduce the amount of waste that ends up in landfill.
"Contamination caused by food residue can be problematic when it comes to recycling single-use foodservice packaging. Composting either at home or in an industrial composting facility offers a practical solution to divert food and packaging waste from landfill.
"Innovation is at the heart of what we do. For more than a decade we have been working with companies across Australia and New Zealand to reduce their environmental impact, and it is wonderful to see Deliveroo leading by example".
Both initiatives - Returnr and BioPak - are now live and available on the Deliveroo platform. This month is Plastic Free July. Refuse single-use plastic and join the millions of people reducing their plastic waste.

About Deliveroo
In Australia, Deliveroo has a network of over 8,000 riders and works with 11,000 of the country's best-loved restaurants across 13 cities - including Melbourne, Sydney, Adelaide, Brisbane, Gold Coast, Perth and Canberra - to bring great-tasting food straight to people's front doors.
Deliveroo is an award-winning delivery service founded in 2013 by William Shu and Greg Orlowski. Deliveroo works with over 80,000 best-loved restaurants, as well as 50,000 riders to provide the best food delivery experience in the world.  Deliveroo is headquartered in London, with 2,500 employees in offices around the globe.
Deliveroo operates in over 500 towns and cities across 14 markets, including Australia, Belgium, France, Germany, Hong Kong, Italy, Ireland, Netherlands, Singapore, Spain, Taiwan, United Arab Emirates and the United Kingdom.
About Returnr
Returnr is the solution for environmentally conscious consumers looking for a sustainable solution to takeaway and food delivery services. Returnr's early success can be attributed to its compelling business model. For consumers, it's free and easy to use – customers pay a $6 deposit, refundable once the item is returned to any partner café or restaurant within the network. Returnr captures the value saved from the packaging cost usually incurred by participating eateries.
About Biopak
BioPak packaging is designed for the circular economy where there is no waste. With its plant-based, carbon neutral, certified compostable packaging along with its national compost collection service, BioPak offers closed loop packaging solutions for the foodservice industry.
Founded in 2010, BioPak is an award-winning sustainable packaging company led by CEO Gary Smith and Founder and Sustainability Director Richard Fine. BioPak provides packaging certified to either industrially compostable (AS4736) or home compostable (AS5810) standards to global customer base. Its compost collection service is available in over 2,000 postcodes across Australia and New Zealand.
BioPak packaging is made from responsibly-sourced, rapidly renewable materials in facilities certified to ISO 1400 environmental standards. As a certified B Corporation, BioPak has met verified higher levels of social and environmental performance, transparency and accountability.