6 Essential Features You Should Consider Before Buying a Ski Watch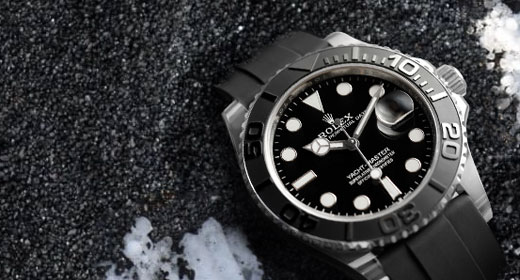 To experience the best feeling while on the slopes, your timepiece must possess reliable technology and quality. The most dependable wristwatch for skiers is water-resistant, durable, and shows you the information about the position, altitude, direction, speed, and several other things.

So, if you are planning for some skiing activities this winter, here are some practical tips on what to look for when buying a trustworthy watch.


Waterproof Grade
Watches for skiing should be waterproof, simply because you will be out on the snow for the entire day. Even though you will not go diving or swimming, you should avoid the melted snow that damages the timepiece.

For most skiing wristwatches, the waterproof rating should range from 30 to 100 meters because it will be able to offer you with necessary water protection. -A lot of watch brands today of already offer great water resistability. Most known sports and luxury watches on SpotTheWatch.com offer the best water-resistant capability making it safe for any activities and water sports.


Durability
Since you will be using your wristwatch on the snow, it should be tough enough to live through different harsh situations.

Snowboarding and skiing also include tumbling or falling and having a timepiece that will break as soon as it comes into contact with something will be useless. Excellent ski wristwatches should have the capacity to endure bumps and shocks, whether you hit a tree or the ground.

The materials utilized are responsible for the timepiece's toughness, with stainless steel seemingly the ideal option, but it adds to the price, and others find it heavy. As an excellent alternative, you can opt for resin watches, which has the needed strength.

Other exceptional choices are mineral and sapphire glass, which you will find out if you buy Rolex online, but both can be particularly expensive.


Resistance to Temperature
Temperatures on snowy fields can be particularly low, and typical watches cannot endure these situations. However, the components for ski watches are capable of handling low temperatures without receiving any major damage.

As you look for the ideal wristwatch for skiers, you will notice models with ratings of up to -4°F that can function under sub-zero temperatures without any trouble. So, depending on the temperature on your runs, always check the temperature rating first before buying one.


Readability and Display
Both these factors are easy to miss when buying because we tend to focus on other specifications, but display and readability are significant when skiing. Why? Because you would want to be able to read the data on your timepiece easily when wearing the ski goggles


Global Positioning System (GPS)
A significant number of ski wristwatches nowadays have a GPS feature.  The purpose of this upgrade is that GPS provides several benefits to the skiers; it enables the timepiece to set your specific position, calculate speed and distance, and analyze the information.


Altimeter, Barometer, and Compass
The barometric sensor can detect any changes in air pressure, and based on these changes, the altimeter can show your altitude, along with the shift in attitude. This on-screen information can be crucial, specifically when adapting to the altitude.

The data that you will get is precise and more dependable compared to the altitude data that you receive when using GPS. On the other hand, the barometric altimeter can only identify vertical changes. Due to that effect, newer and advanced watch models nowadays combine a barometric altimeter with GPS to offer you the most reliable and ideal information.

Of course, the compass is also part of the essentials. If you purchase a ski watch without a GPS, the compass feature will certainly be beneficial to have. It'll show you the way if you are starting to get lost if you want to go off-piste, and many more.


To Conclude
Buying a wristwatch for skiing before another ski season begins might be the best decision that you will make because you won't be able to appreciate how useful a watch can be unless you are out on the slopes. So, before buying a new watch, always remember this guide for you to have the best ski watch.