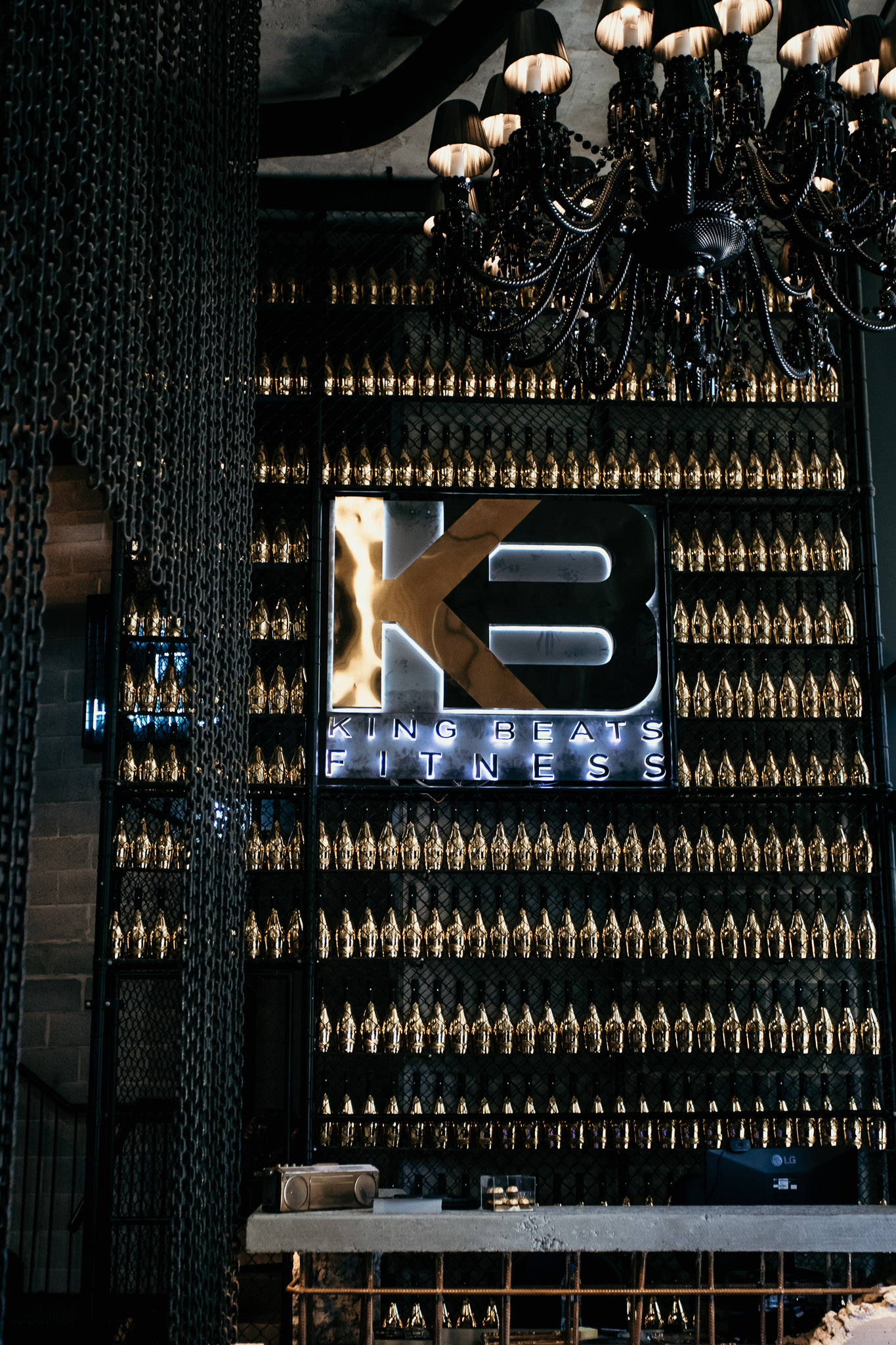 The first gym with an arcade machine has opened in Sydney
It is not rocket science – music is the engine for motivation!
The effects of music lead to increased levels of endurance, power, productivity, reduces perceived effort and may even promote metabolic efficiency. It can either delay fatigue or increase your workout capacity – people run farther, bike longer and swim faster than usual, often without even realising it. A unique new fitness concept has just launched in Glebe, Sydney, offering live DJs to play at peak times to drive motivation and performance in the gym.
"King Beats Fitness is more than just a place to work out" says Maddison Turner and Patrick Monica, co-founders of the concept. "We believe the environment you train in is as important as the training itself, so we have designed the gym to make you feel motivated whilst working towards your goals."
Here are King Beats Fitness top 5 reasons why you should crank it up in your next gym sesh:
Don't feel like exercising?
Music can help motivate you to get moving, get up and out of the house and encourage you to keep going!
You will train harder without realising it!
Choosing the right music will enhance your performance and reduce your perceived effort. In other words, listening to music can make your workout feel easier or encourage you to work harder without you feeling like you are. Nothing will put the brakes on a hard work out quite like fatigue!
Improves your coordination
Recent studies suggest that even if someone is sitting perfectly still – listening to enjoyable music increases electrical activity in various regions of the brain important for coordinating movements. This is why a good beat makes a HIIT or cycle class easier to train to.
Makes training more enjoyable!
Good tunes can help distract you from the intensity of the workout. Why? Because the more you're able to lose yourself in the music and disconnect from the unpleasant feelings of an activity, the more enjoyable it becomes.

Music helps recover faster!
Slow jams after an intense workout will cool you back down and help you recover. Slow music lowers blood pressure, slows heart rate, and quickens recovery time; the right music has also been known to relieve stress!