8 Essentials to Camping in the Outback
Written by

NewsServices.com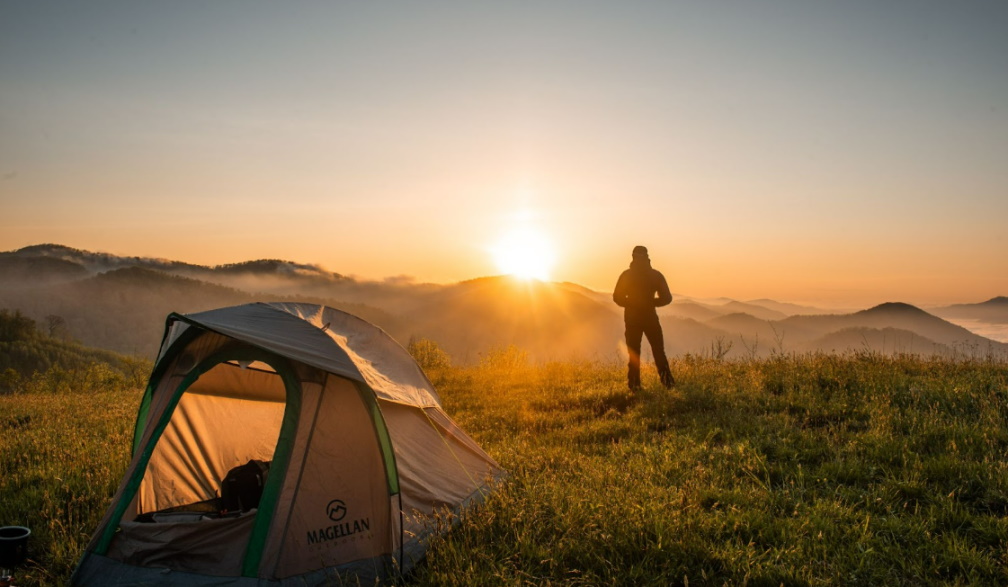 Thinking about venturing into nature for the first time but having no idea what to bring? This article has everything backpackers need to know to ensure a camping trip is an adventure and not a disaster. This is what needs to be on the checklist!
Camping Clothes
Hiking, trail running, climbing or just planning the first camping trip? Pick the best clothing for the weather. For the men, this Thermoball Eco Jacket 2.0 is great for the chilly weather. Made of 100% recycled materials, the jacket is insulated enough to keep the camper warm. The Daybreaker Fleece Jacket for women is also a good option to be comfortable throughout all seasons!
Camping Cookware
Being in the outback on a Outdoor Adventure Australia, it's essential to have cooking supplies for those hungry nights. Consider this convenient 360 Degree Furno Stove & Pot Set, which can easily be used to cook delicious soups for the colder days. Lightweight and simple to store, first-time campers are guaranteed to stress less about the cooking process.
Aiming to camp with a large group of friends? The
Campfire Enamel Cook Set - 11 Pce
has the whole package. Made from durable material, this set is perfect for a sausage sizzle or fried eggs for brunch. Boil water and get a coffee fix as well!
Whether it's a short getaway or a longer trip, the Ridge Ryder Butane Stove Double Burner is good to bring along. Meat-lovers will enjoy the double burner, which is powerful enough to cook a steak or boil potatoes! Bring home cooking into the wild.
Camping Entertainment
Entertainment can be a struggle at first without internet access, so what are some good options for entertainment? Try catching some fish with the Daiwa Sensor Wave Surf Rod, which is lightweight enough for beginners to use.
Another great activity is kayaking. The
Intex Inflatable Challenger Tandem Kayak
has a stable design and works perfectly in rivers or lakes, so first-time explorers have the chance to sightsee!
Somewhere to Sleep!
When sleeping outside, comfort is the top priority, so there should be some thought put into what works for each camper. Purchase sleeping bags suited to the weather! If it's going to be a warm night, multiple layers won't be necessary. Look for lightweight materials and a rectangular shape with enough room to stretch in; this ensures the sleeping bag will have minimal heat.
A place to rest is good, but a secure place to sleep is needed to stop those pesky insects in summer. These camping tents online work perfectly in all seasons and are easy to travel around with.
Outdoor Showers
Yes, it's possible to take hot showers when camping. The Gasmate Watertech 3L Portable Gas Water Heater is the first thing to buy since this is what will assist with the hot water. Connect the shower hose and water source to this portable system for a relaxing shower!
For campers wanting a more luxurious experience and more privacy, the
Fast Frame Ensuite Tent
feels like a proper shower. It also has two sections, so fresh clothes can stay dry, and other bathroom items like shampoo or soap can be safely stored!
Outdoor Furniture
If maximum comfort is the aim for the first-time camper, there are a range of choices! Set up a savvy kitchen with the
Oztrail Camp Kitchen Double Pantry
, which is useful for storing away utensils, gadgets or anything important. 
Bring your lounge to the outdoors with the multi-purpose 2 Seater Sofa Bed, which can fold out as a couch! Preparing food and making a campsite more like home has never been easier. Opt in to buy a range of camping chairs too, as this will be perfect for those marshmallow-on-the-fire nights.
Electricity When Camping
Electricity isn't always necessary in the outback, but it's good to have. The Eclipse Deep Cycle Battery is compatible with most 12 volt setups, has bolt terminal connections and is Australian owned. If campers need to charge their devices, a good quality battery is always going to be a life-saver!
First Aid
Camping is an exhilarating experience, but there can always be accidents. Keep you and your family safe with the
Mini Emergency Hand Crank Portable Solar Radio
, so if reception is ever lost this can be charged using solar energy! No batteries are required. The
Trafalgar Family First Aid Kit
is also very handy to have on the go. It's always good to be prepared.