Easy Ways to Stop Your Mechanic from Ripping You Off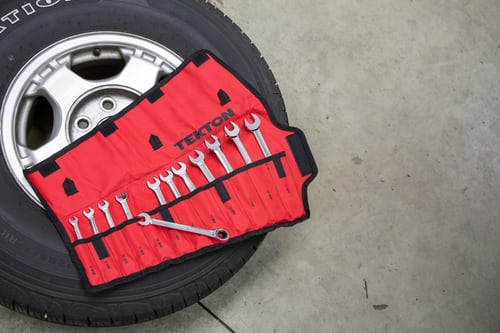 Whenever you're in a scenario where you have to negotiate with someone who has more knowledge than you, there's a risk that they might abuse this advantage. Whenever negotiating a deal with a repairman or a serviceman, there's a risk that such a thing will happen. Most commonly, this happens with car service and maintenance. So, here are seven ways to stop your mechanic from ripping you off.
1.Do your research
The first thing you need to understand is the fact that in the age of information, you have more room for potential research than ever before. So, make sure that you do your homework before you go to the mechanic. Regardless of how small the repair is, you need to know how expensive your mechanic is compared to the rest of the industry. So, if you're going there for a windshield replacement, start by asking around the prices of similar repairs at other places. 
2.Research the specific mechanic
Another thing worth considering is the reputation of a specific mechanic. Ideally, you would go to someone via a WOM recommendation. However, this won't always be a possibility. Sometimes, you will have to look for the answers on the internet. First of all, you want someone local. So, make sure to look for places nearby. Second, make sure to read Google Reviews. One more step of precaution would be to look at these people (the reviewers) online. Try looking for their personal profiles and see if they are real people or marketing bots.
3.Read their body language
People have giveaways when they're being dishonest. The same goes for mechanics and for the rest of servicemen and salesmen. Those who are trying to conceal something usually avoid eye contact and assume a suspicious body posture. This means that they will either show uneasiness in their stance or even be overly defensive and confrontational. Now, some people are better actors than others, while some people are worse at recognizing these cues. Therefore, this method isn't 100% accurate or reliable. Still, when paired with some other tips from this list, it can become quite helpful.
4.Ask about the replaced parts
Keep in mind that the worst rip-offs happen during the part replacement stage. Why is this the case? Well, because an average car owner has no idea how much the average part costs, which is why they just pay whatever the mechanic tells them to pay. The first step to help you defend against such a thing would be to ask about the replaced parts. If they are reluctant to show you the part that they've taken out, chances are that they've just fixed the part and charged you for a replacement. You can also ask for the receipt. There's no excuse for losing the receipt or refusing to show one to the client.
5.Buy your own parts
The simplest way to avoid getting scammed on the money for part acquisition is to buy your own parts. How do you do this? Well, first of all, you could ask your mechanic to tell you which part you need. Second, you can look up the answers online (on various forums and subreddits), or you could look for the answer in the car owner's manual. Once this is resolved, you should look for a supplier online. This is especially true if you need something that's a bit out of the ordinary. For instance, there are some suppliers specializing in race motors for touring cars and drag racers.
6.DIY maintenance
Imagine calling an electrician to come to your home and replace a light bulb. What kind of compensation would be considered fair for this type of work? Generally speaking, this shouldn't even be something that an average homeowner should worry about. Now, when it comes to changing your windshield blades, replacing your spark plugs, and replacing your car's fluids, all of these tasks are not that more complex than the replacement of the light bulb. In other words, the more you do yourself, the lower the cost of the maintenance will be.
7.Read the owner's manual
The last thing you need to take into consideration is the fact that the owners manual might contain all the information you need. Knowing this information might save you from mishandling your personal vehicle or wasting money on unnecessary (too frequent) maintenance. By knowing exactly how often you should change your oil and spark plugs, you will avoid a lot of unnecessary runs to the local mechanic. This way, you get the privilege of saving your time and money.
Always stay on your toes. Trust takes time to build, and just because you had a single good deal with the mechanic in question, this doesn't mean that you've gotten off easy. People change, and some people only take longer to reveal their true colors. The key to avoiding this is to always stay on your toes. The above-listed seven tips are something that you should always bear in mind, not just the first time you deal with a new mechanic. Moreover, these tips are handy regardless of what kind of repair or servicemen you're dealing with.