Cleaning tips for the kitchen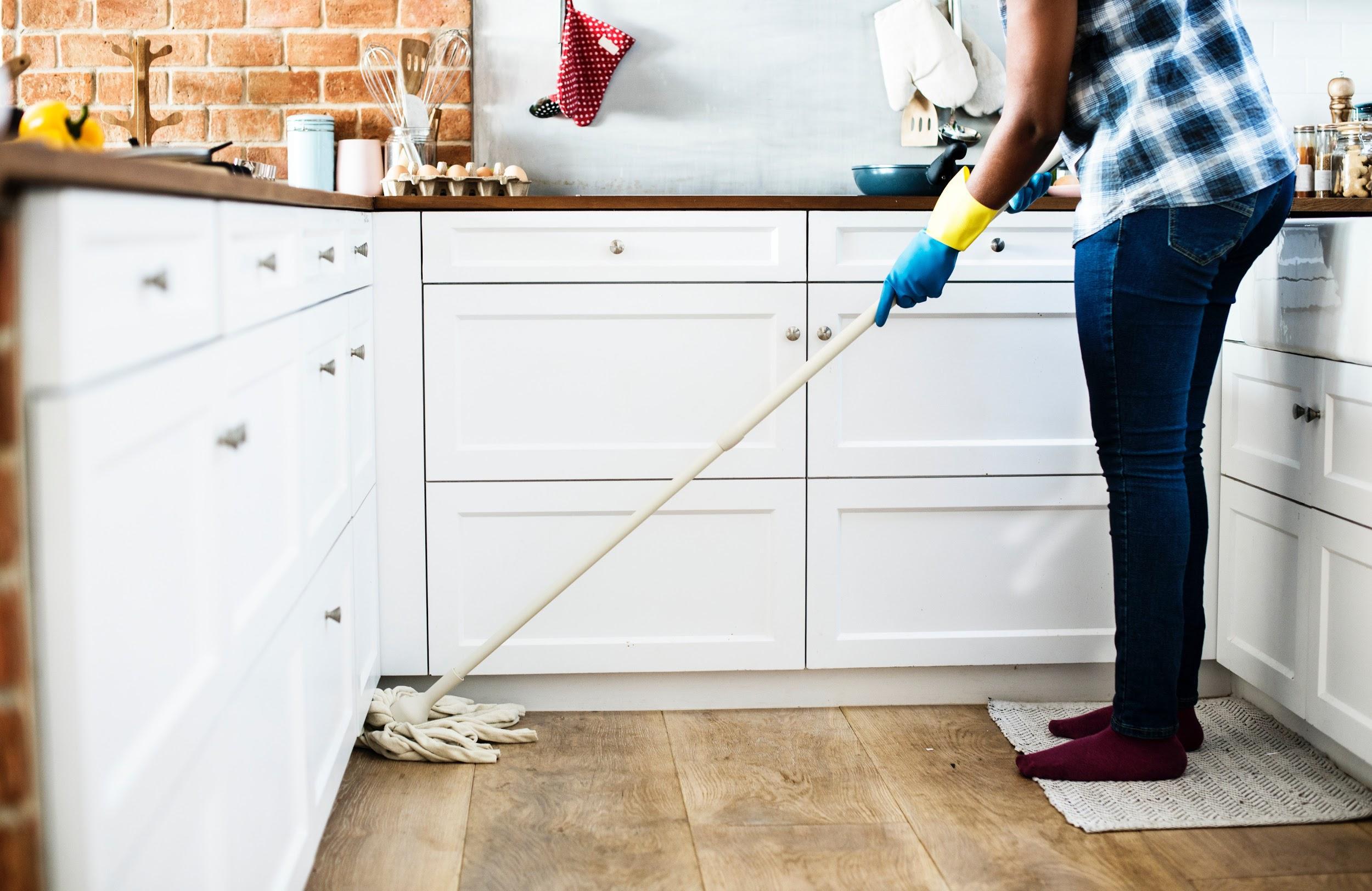 The kitchen is one of those areas of the house that seems to get dirty again right after you clean it. Luckily, a few simple tricks can make the cleaning process a lot easier and faster. Here are our tips for getting the three grimiest areas in your kitchen sparkling clean.
Kitchen floors
While this may be a slight nuisance, sweeping the kitchen floor every night after dinner goes a long way to keeping the area looking respectable. It is also a good idea to keep paper towels handy to take care of any accidental spills right after they happen (on some types of floors, such as vinyl, stains can become difficult to remove if left unattended).
A deep clean of the kitchen floor twice a week is usually sufficient—generally, the rule of thumb is the bigger the family, the more frequent the cleaning sessions. To clean the area, prepare a bucket of warm water—mix it with dish detergent or a floor cleaner if the floor is sticky. When it comes to mops, microfibre, cotton string and sponge mops are the best for cleaning floors. If your floor is made from laminate, avoid soaking it with water as it can cause the material to swell, damaging the floor. Also, water can discolour wood, so use a special cleaner if you have hardwood floors.
Stove tops
Both gas and glass stove tops can be a nightmare to keep clean. Even if you wipe your cook tops on a daily basis, cooked-on grime can be a formidable adversary. Luckily, there are a few simple steps you can take to make the cleaning process easier. Of course, make sure that your stove top is cool before you begin. Start by removing all coils and drip trays (if you have them). Place the drip trays in hot, soapy water, or if they are extremely dirty, boil them in a mixture of water and vinegar for around 20 minutes. Use a household cleaner to go over the surface of the stove top—never use a steel wool scrubber as it may damage the surface. A paste made from baking soda and water is ideal for removing grease.
If you are ready to put in a little bit of effort in advance, cover the stove top with tea that has been brewed to be four times the normal strength. The tannins in the tea make it harder for grease to stick, making stove tops fast and simple to clean.
Kitchen sinks
There is probably no other area of your kitchen that gets more of a workout then your kitchen sink. Used dozens of times per day, a sink can be a breeding ground for bacteria—especially if you leave it unattended for too long. It goes without saying that you should start by cleaning your dirty dishes before cleaning the faucet and the outer rim of the sink. One of the best products to take the sweat out of making your sink sparkling clean is baking soda, which is a great alternative to scouring powders. Believe it or not, some even recommend vodka for cleaning stainless steel surfaces.
Running hot water into the drain will help to minimise odours and soften any leftover food that may clog the drain—it's a good idea to do this each time after washing the dishes. If the drain is grimy, use an old toothbrush with a little baking soda to scrub it clean. Once clean, wipe your sink with olive oil if it's stainless steel or lemon juice if it's porcelain to add shine. Olive oil also coats the sink to prevent water and food stains.