Benefits of filtered water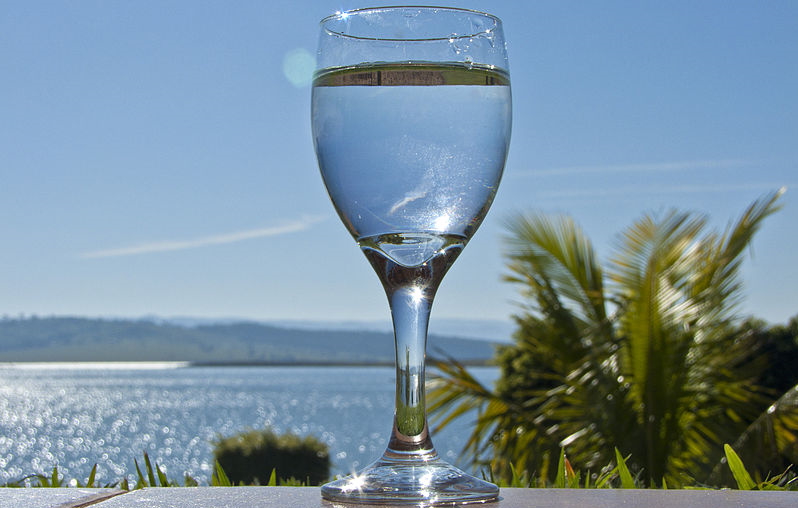 We're fortunate in Australia to have access to clean, safe drinking water because after all, water is one of life's essentials. Before the water comes through your tap, it's been through a rigorous cleansing process to make sure it's clean and safe to drink. However, there are huge benefits to adding one more filter to it once it gets to your home:
It tastes better
Have you ever filled up your glass from the tap, put it to your mouth and got the taste of chlorine? There's no chance of that with a good water filtration system as it removes chlorine, chemicals, pesticides, heavy metals and bacterial contaminants.
Better for your pocket and better for the environment
With a good water filter at home, there's no need to spend your money on expensive and environmentally damaging plastic water bottles.
Better for your health
By removing chlorine and the byproducts such as Trihalomethanes (THMs) from the water, adding a water filter to your home can greatly reduce the risk of certain cancers including: rectal cancer, colon cancer and bladder cancer.
Better for your cooking
A water filter not only provides clean, healthy water for drinking but also for cooking and all at the same convenience of tap water.
Reduces the risk of nasty germs
By removing e-coli, cryptosporidium and giardia from your drinking water, you're reducing the risk of contracting a gastrointestinal disease by more than 80 per cent.
Reduces the exposure to heavy metals
Although only small concentrations, heavy metals such as lead, mercury and nickel can be found in the water supply. A water filter can remove these, increasing the purity of the water you drink.
Better for your immune system
Water is a natural immune booster, so making sure it's clean and pure is so important. Water helps to carry oxygen around your body so it can function properly. It also helps to prevent toxins from building up and impacting your immune system.
Better for your tea
If you love a good cup of tea you may find yourself put out when it doesn't taste right. The good news is, you don't have to drink a bad drop at home as filtered water can dramatically increase the flavour of tea. The reason for this could be something to do with the PH levels and reduction of heavy metals in in filtered water.
Better for your Ph levels
The Ph levels of tap water can vary from area to area which means the acidity levels can vary. Some filters have the capability to reduce this Ph level, and therefore the chance of water-related acidity.
Better for your skin
We know that keeping hydrated is important in quest for properly hydrated skin. When you're enjoying the water you're drinking, there's more chance of you drinking it. And the more water you drink, the better the health of your skin will be.