Build your confidence on the road and be a better driver with these new driver tips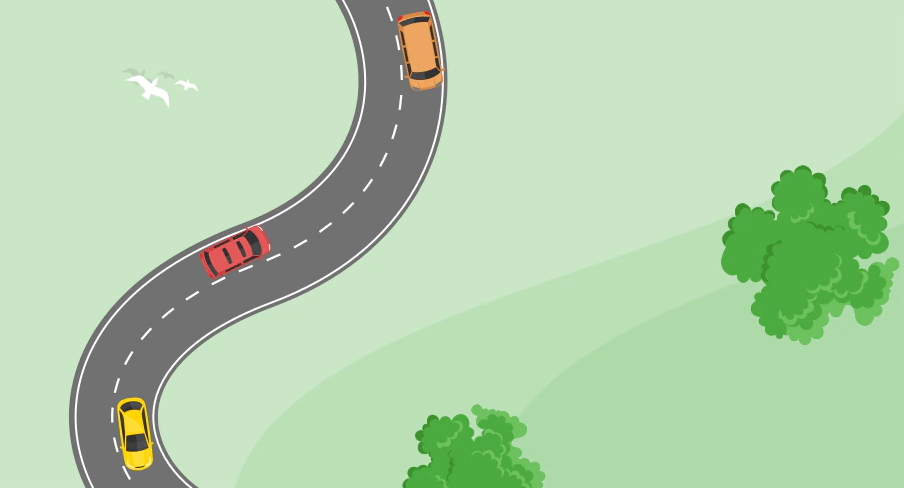 Are you a teen driver who's recently passed their test? That sense of freedom is incredible, right? Whether you've had one hundred lessons or just a handful before passing your test, there's nothing more exhilarating than sitting in the car by yourself and driving independently for the very first time.
Your driving instructor will have given you the foundations needed to pass your test and provide you with safe driving skills for life. But, there are some things that not all driving instructors can teach you about being on the road, like confidence and managing stress when you're behind the wheel.
Here we'll explore some simple ways new drivers like you can build their confidence on the road and be a better driver.
Make your insurance a priority
Sorting out your insurance is imperative. And it's illegal to drive without it. Thankfully, it only takes a few minutes to get the cover you need – click the link to get a car insurance quote from Qantas. Sorting out your car insurance for the first time can be a little overwhelming with the jargon, quotes and different kinds of coverage leave many of us scratching our heads. However, you must take out a policy that covers you efficiently, so if anything does happen, you've got total peace of mind.
Learn how to change a tyre
Glass on the road, nails or a slow puncture, driving along and getting a flat tyre is enough to make your stomach drop. And if you don't know how to change a tyre, then you're probably going to start to panic. Instead of calling an expensive recovery company to come and help, learn how to change a tyre for yourself. It's a life skill that will always come in handy, whether you're in a sticky situation yourself or you're being a good Samaritan.
Drive with fuel efficiency in mind
You're probably aware that owning a car is expensive, so it's important to try and reduce costs where possible. Driving with fuel efficiency in mind will certainly keep your fuel costs low. So, take your foot off the accelerator and try to avoid sharp braking. Drive sensibly and you'll be safe and make savings!
Don't become a taxi
Having the freedom and independence to drive means that you can go anywhere you please at the drop of a hat. It also means that your friends will want to come with you. It's great to hit the open road with your friends, but we wary of being taken advantage of. Being expected to drive your friends around at the drop of a hat gets old, pretty fast. Don't allow yourself to be pressured into giving lifts to your friends.
And finally, don't drive distracted
Distracted driving costs lives. So, get into good habits now and make a conscious effort to remove any distractions in your vehicle. Place your smartphone in the glove box, don't eat or drink behind the wheel, turn the music down and don't allow your passengers to distract you from the road ahead.