Top tips for keeping your excavator in top condition
Written by

NewsServices.com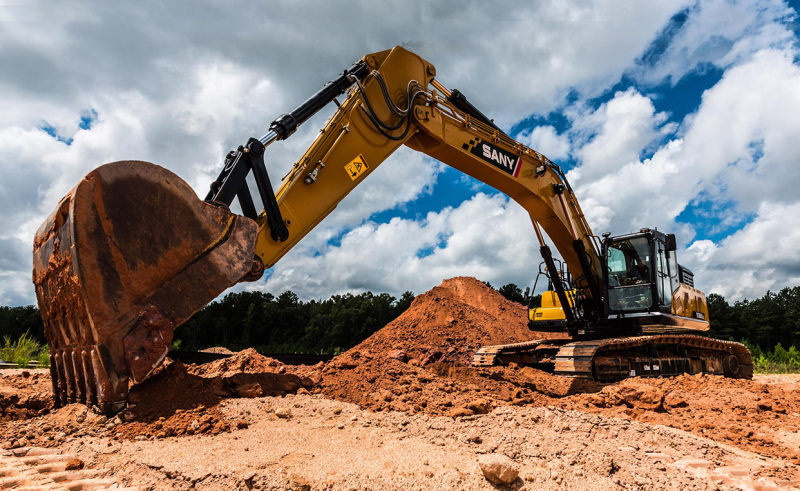 Taking care of your excavator is essential to maximise its lifespan. The equipment requires regular maintenance and regular check-ups. Here are some of the best ways to extend its life: Regularly washing and servicing it. If you work on a muddy site, you should regularly clean your excavator to prevent mud from hardening and accumulating on the machine. Equipment wear is inevitable for machines that are constantly in use. Scheduled check-ups and preventive maintenance can ensure your excavator remains in top condition.
Maintenance interval schedules
While the machinery may appear in top condition, following the manufacturer's maintenance schedule is essential. If you don't do this, the machine could fail to operate correctly. An excavator has many moving parts, and it's imperative to replace or check these components as recommended by the manufacturer.
Depending on the application you're performing with your excavator, you may need to change the air filter more frequently or use engine pre-cleaners. The operating manual will list all parts that require cleaning. Dirty cooling systems can reduce the machine's performance and may even reduce operator comfort. Maintaining the equipment regularly will prevent breakdowns and unnecessary costs.
Cleaning undercarriage
Keeping your excavator in tip-top condition requires a bit of maintenance. You'll want to ensure that the tracks are correctly adjusted and clean and well-lubricated undercarriage. You'll also want to lubricate all the moving parts. Cleanliness is crucial, but it's not the most critical aspect.
While cleaning the undercarriage of your excavator is essential for maintaining a clean machine. The dirt and debris can erode metal components and increase fuel consumption. It's also important to pay close attention to track tension, as incorrect track tension can increase track wear and reduce fuel efficiency.
Checking tires
If you're looking for tips on keeping your excavator in good working order, you should start by checking your tires. Tires are crucial to your excavator's performance, so you should ensure they are in top condition. Here are a few tips to remember when you're checking your tires. Checking them regularly will save you time, money, and aggravation later.
Inspecting your tire pressure is a must. Most drivers are not aware of the importance of properly inflated tires; only 17% of drivers check their tire pressure regularly. Under-inflated tires are responsible for 21% of vehicle defects. 
Checking track tension
Whether working on a construction site or your farm, checking track tension is essential for maintaining your machine. If the track tension isn't right, you may need to adjust the tracks' final drive or re-tension. To keep the track tension in top condition, check the following components. The middle roller on your excavator should be about one inch from the track. If it's more than that, you need to tighten the wheel bearings. You can also check the shoe width of the excavator. Shoes too narrow or too wide may cause the excavator to sink or wear down quicker.
Proper track tension is crucial for reducing the wear and tear on the tracks. Make sure you read your manual to understand the proper track tension for your machine and how to maintain it. Also, you may consult Labadi Engineering to learn more about keeping your excavator in top condition.
Tight tracks also waste horsepower and fuel. To check track tension, make sure the excavator runs for about 30 minutes. 
Keeping records
Maintaining records for your excavator is a critical part of equipment maintenance. Proper maintenance can maximise fuel efficiency, reduce operating costs, and minimise equipment failure. Every minute your excavator is offline costs you money. Proper recordkeeping is also essential for evaluating the service life of your excavator and benchmarking your equipment when you are in the market for a new one. It is also crucial to work with your dealer or a manufacturer for warranty repair.
Keeping records for maintaining your excavator is crucial for the resale value of your equipment. If you have trouble selling your excavator, you can prove it was appropriately maintained and performed as planned by the manufacturer. In addition to the resale value, it will also help you maintain your equipment's value. Whether you choose to buy used or new, maintaining your excavator is a significant investment that should not be taken lightly.